When it comes to the decision of whether to re-open Central Elementary School in the future, Haywood County Schools Superintendent Bill Nolte said it's not a matter of if it will re-open, but when.
During a work session held last week, the Haywood County Board of Education learned how full the classrooms were at Hazelwood and Junaluska elementary schools. While most classrooms are not at full capacity, finding adequate classroom and meeting space for all teachers has been a challenge.
"Our folks have gotten really good at making do within the building," Putnam told board members during the work session. "Do they all have a space? Yes, but it's beyond what it has been intended to be used for."
According to findings presented by Trevor Putnam, associate superintendent for support services, Hazelwood Elementary currently uses a storage closet to hold English as a Second Language (ESL) meetings, and requires five teachers to simultaneously use three classrooms for Title 1 and Exceptional Children (EC) purposes. There is also a Title 1 room located in the media center that also serves as the newsroom.
Likewise at Junaluksa Elementary, three teachers must simultaneously share two classrooms for Title 1 and EC. The media center at JES also houses the teacher resource book room, a Title 1 area that is shared between two teachers and space for Academically or Intellectually Gifted (AIG) students to meet. This same space in the media center is also used for the English Language Learner (E.L.L) program and Speech Serve students.
"I think what this illustrates, just after visiting the classrooms, is that several classrooms as well as media center and mechanical rooms are being used outside their original purpose," Nolte said. "We are really close if not there to full occupancy at these locations."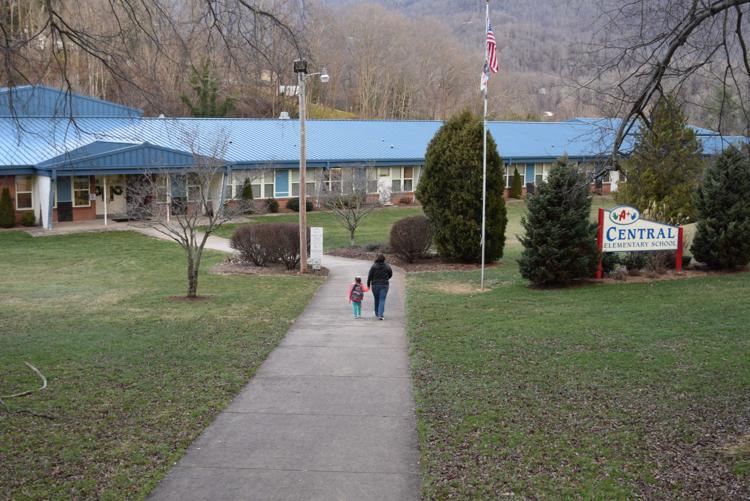 Putnam has been working on a contingency plan for growth that involves the reopening of Central Elementary School as the student population grows.
In addition to a rising birth rate in Haywood County, four new housing areas in Waynesville have been approved and will be open for tenants within the next few years — an apartment complex on Plott Creek, a Habitat for Humanity community behind Frog Level, and another duplex community near Allens Creek.
Once the new spaces are populated, the children who live in the new housing areas will be attending Junaluska and Hazelwood Elementary schools — but the schools simply won't have the space.
"If you get 100 students in those two schools, you're a mess," said board member Bobby Rogers.
The impending situation raises the idea of re-opening Central Elementary to house the Waynesville students. The school was closed in 2016 due to budget cuts, the opening of a public charter school and a declining birth rate.
Nolte said the school wouldn't be ready to occupy any time soon, and will need lots of work to be brought back up to code. To bring Central up to code would cost about $3 million.
"I do feel that we will be OK for at least a few more years based on birth rates," Nolte said. "But once those housing spaces are occupied, we will need it."