Five seats will be open on the Haywood County Board of Education this fall, and a total of 12 candidates have filed to claim the open seats — including eight brand new faces.
The newcomers who would like to represent the Waynesville District include Andy Hall, Danya Vanhook and Logan Nesbitt.
Incumbent board member Jim Francis, who currently serves as the vice chairman, has re-filed for his seat on the board. Ann Barrett recently announced she would not seen another term.
There are two seats open to represent the Beaverdam District on the school board, and a total of six people have filed, including incumbents Ronnie Clark and David Burnette. The newcomers include Magnolia Thomas, Danny Miller, Tausha Forney and Randy McDowell.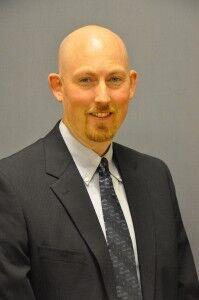 Challenging the incumbent board chairman Chuck Francis is Daran McAdams.
While school board candidates must live within specified districts, they must run countywide, meaning all voters can weigh in on their favorites.
Waynesville district candidates
Incumbent candidate Jim Francis has been a board member for nine years.
He said he has enjoyed serving on the board where he has been able to grow closer to the community and work closely with teachers and staff.
"Though serving on the board has been difficult at times with some very hard decisions, it has been immensely rewarding in seeing the achievements and success of our students in Haywood County," he said.
As a parent of two daughters who attend Tuscola High School and Waynesville Middle School, Francis said he has a deep commitment to the school system and he wishes to continue to help the school flourish.
"If I am re-elected I would like to continue to help grow and improve an already very good school system," he said. "I want to support the development of our teachers and make sure they have the tools they need in the classroom. I would love to work on enhancing our curriculum to give our students the skills they need for success in either college or starting a career. I want to do my best to see that our students who are on the career and technical track are as prepared as they can be for success in the workforce."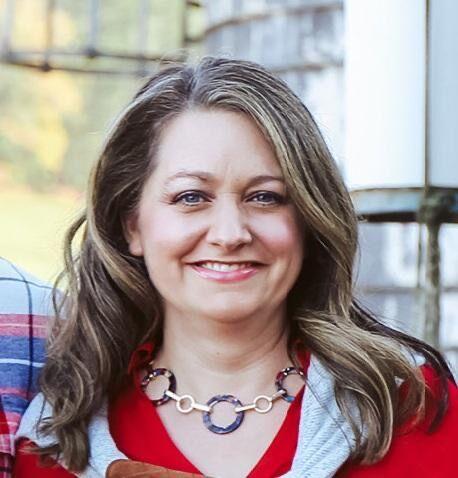 Vanhook said she wants to represent Waynesville to help ensure student safety as the students go back to school this fall.
"I'm running to serve my community and to advocate for all children in Haywood County," she said. "I was a district court judge and Maggie Valley Alderman when my children were very young, and I want to get back in public service. I feel like they are old enough now that I can devote energy and a lot of time to that."
Vanhook has been a practicing attorney in Waynesville for 17 years, and is the mother of two boys, a sixth-grader who will be attending Waynesville Middle School this fall and a fourth-grader who attends Jonathan Valley.
"I think the most pressing issue is the COVID-19 and so we want to make sure that children and everyone who works at the school is safe," Vanhook said. "I've started a Facebook page and started asking the community what they want, and what they want Plan B to look like. … I'm willing to listen, learn and do the work necessary to get things done."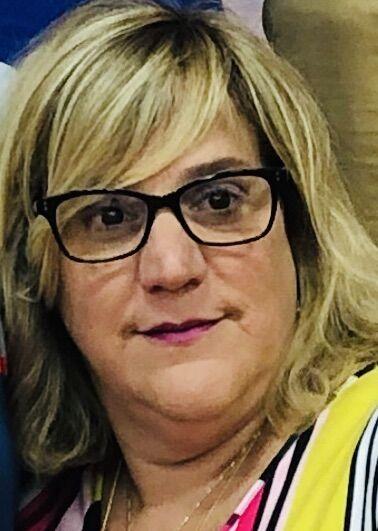 Hall, a native of Caracas, Venezuela, has lived in Waynesville for the past 21 years. She is a mother of two students in Haywood County and has spent that past 17 years advocating of women and children affected by domestic violence, sexual assault and human trafficking. She currently works at REACH in Macon County.
"I have always believed in conducting myself with integrity and in contributing to my community, and I can think of no better way to help my community than becoming a school board member," Hall said. "Being a mother of two students is also something that has motivated me to run for school board. I understand the challenges and struggles that parents face in navigating the school system, and have seen opportunities for improvement in our schools. Always wanting to be a part of the solution instead of part of the problem, I am looking to bring parents, teachers, and the community together to support our schools, and to always remember that the students come first."
Hall said many issues that Haywood County students face goes beyond the classroom.
"…Providing a sensitive and comprehensive approach to issues such as mental health, bullying and simply growing up is just as important as the classroom, and needs to be taken seriously," Hall said. "We need to continuously search for resources and approaches to better serve those students with special needs, and to ensure that they understand their value and their importance to our community."
Logan Nesbitt, 36, is an electrician in Waynesville with two children in the Haywood County school system. He said he would love to join the board as a young parent and represent parents who have children actively in the school system.
"Nothing against board members with children who have already graduated, but I would love to see parents been actively involved," Nesbitt said. "After sitting on several boards and panels, I believe you have to be actively involved while on the board. Being vocal is not necessarily a bad thing. People elect an individual to represent them and their children in the community."
After lots of prayer and discussions with his wife, he decided now was a good time to finally run.
"I just want to do my part as a Haywood county resident, to help all children, faculty, and parents in anyway that I possibly can," he said.
If elected, Nesbitt said his goal as a board member would be to help promote a more positive environment in the school system.
"As a parent, I know how hard it is to send your child to school when you've been around them for the first four to five years," he said. "For the faculty and employees of Haywood County schools, the same thing applies to them. They should all be treated fairly and work in a positive environment. It also concerns me when faculty that live in Haywood County choose to work for a different school system in a different county. We need to make it a priority to keep our hometown heroes."
See part two in the upcoming Mountaineer Weekend Edition.