CLYDE — It was pouring rain on Saturday afternoon, but it did not put a damper the celebrations of 22 Central Haywood High School seniors who walked across the graduation stage at Haywood Community College.
CHHS is alternative high school, meaning that it helps high school students receive a diploma by focusing on the needs of each individual student and addressing the gaps that have hindered the student's success.
With such small class sizes and teachers who are devoted to each students particular needs, CHSS is place where struggling high school students get a second chance.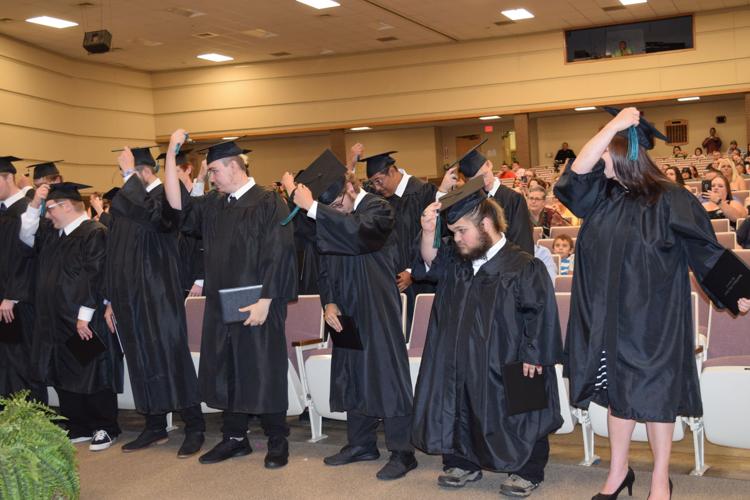 For Allie Putnam, CHHS was a safe haven that let her leave high school drama behind.
"I liked it a lot better than Pisgah," Putnam said, referring to Pisgah High School. "Central Haywood was a much smaller school and it helped me with anxiety. Pisgah was too big and had a lot of drama."
For Putnam, receiving extra emotional support made all the difference.
"We're like a family," Putnam said. "Everyone checks on you and the teacher are willing to sit down and help you, and stay after school if they have to."
With the support of CHHS, Putnam proudly walked across the stage and her family was there to cheer her on.
"They're going to be out there screaming," Putnam said with a laugh.
Putnam plans to attend HCC in the fall to study phlebotomy but her overall goal is to one day become a sonographer. She discovered her passion for babies when CHHS principal Rodney Mashburn suggested she enroll in a child development class.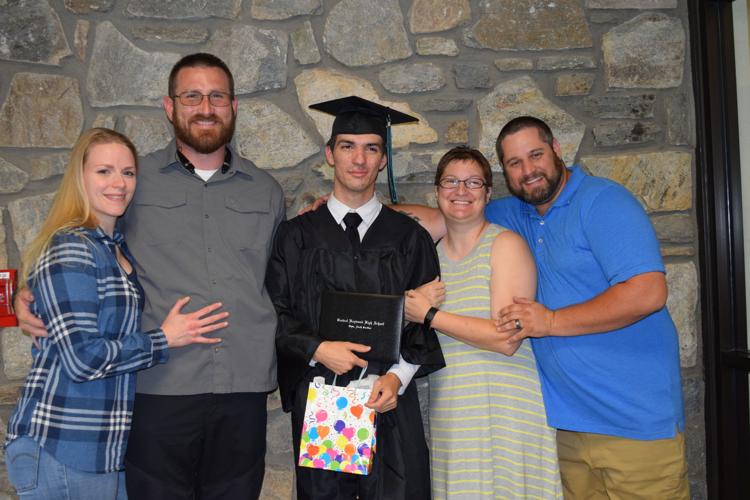 For new graduate Chris Strader, his passion has led him to be an entrepreneur.
Now that he's finished high school, Strader plans to build his own business focusing on social media, photography and videography. Strader plans to use outsource marketing to promote his business.
"I actually just quit my nine to five job so that I can focus on it," Strader said, adding that he previously worked at McDonalds.
Strader originally was enrolled in Haywood Early College, but said it wasn't for him. He found he was more motivated in school with fewer classmates and one-on-one support.
"When I came to Central, it made everything a lot better," Strader said. "I loved it. The small classes really helped."
And now that he's completed high school, he's ready for what the future brings.
"After I wasn't at HEC anymore, I was worried about graduating," Strader said. "But once I went to CHHS, I wasn't worried anymore."
Before the seniors walked the stage and turned their tassels, principal Mashburn offered them his own congratulations, and encouraged them to embrace their bright futures ahead.
"What a blessing it has been to watch you all grow," Mashburn told his senior class. "Because of you, CHHS is a better place."