On any given day, the paperwork in Melissa Boyd's office ebbs and flows, but the one constant is that there is always something to do, always something on her desk that needs to be addressed.
"It's not as bad as it looks," she said. "But it does look pretty bad, doesn't it?"
However, that is about to change.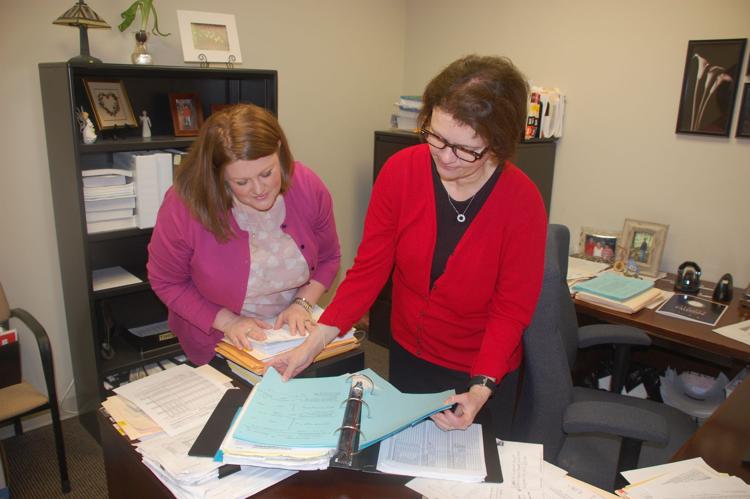 Boyd, an assistant clerk of Superior Court at the Haywood County Justice Center, now has a golden opportunity — the opportunity to catch up on all the things that have found their way to the perpetual back burner. For example, Boyd was supposed to be in the courtroom for Superior Court trials last week.
"We would have been in court for five days," she said.
But an order issued by N.C. Supreme Court Chief Justice Cheri Beasley ceased court operations almost entirely, leaving the deputy and assistant clerks who make the justice center run time to tend to other tasks. That order came in response to Gov. Roy Cooper's initial request to limit gatherings to no more than 100 people that was announced at a press conference on March 13.
"Unfortunately, in the moment we are facing, we must weigh the benefits of our court services against the need to protect North Carolina from coronavirus," Beasley said.
"While the work of our courts must continue, my first priority is the health and safety of the public we serve and the employees that provide those services," she added.
For Boyd and others in the clerk's office, catching up includes document filing to making sure everything is in order; responding to letters from inmates requesting files related to their case or destroying evidence that is no longer required.
"That is so far on the backburner otherwise, but now we can get to that," she said of the evidence destruction.
Christy Turpin, the deputy clerk of court who handles District Court matters, said she was informed of the big change when Clerk of Court Hunter Plemmons called a meeting at 8 a.m. on the day Beasley issued her order.
"That raised so many questions initially," she said.
Many of those questions have since been answered for those working in the clerk's office, which means folks like Turpin now have the task of explaining the changes to curious people calling in to inquire about their own cases or things like jury duty.
"Within about 30 minutes of the announcement, we got a flood of phone calls," Turpin said.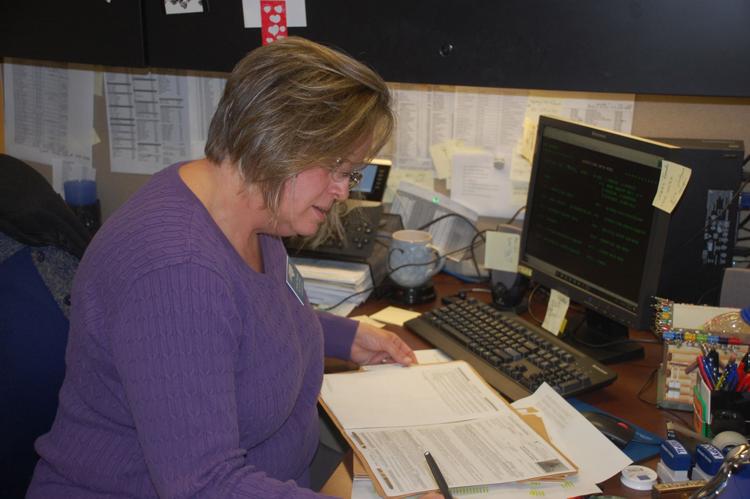 One of the first orders of business for clerks was disposing of some cases and setting unsecured bonds for defendants charged with low-level, nonviolent misdemeanors.
Turpin said this process was made easier by the fact that Haywood and Jackson counties have been using a pretrial release pilot program to already do that.
"That has made my job easier," Turpin said, adding that she has still had to notify every defendant not currently incarcerated that their cases have been delayed.
"If you're not detained, you're not having to appear," she said.
While Boyd hopes to catch up on destroying non-pertinent evidence left over from disposed cases, Turpin is looking to destroy old district court files, which are kept for five years, except for DWIs, which are kept for 10 years.
"We have some cases going back to the 80s," she said. "This is an opportunity for us to dive into those."
Turpin acknowledged that the decision to shut court down for a month was in not only the staff's best interest, but the defendants' as well, considering they often sit shoulder-to-shoulder in the gallery waiting for their cases to be heard.
However, Turpin also said that she expects District Court — which already has a backlog of cases — to fall even farther behind with its cases and that resuming court will be "opening the flood gates."
"I have more of a flow of people (than Superior Court), anywhere from 350 to 400 people on any given Wednesday District Court docket," she said.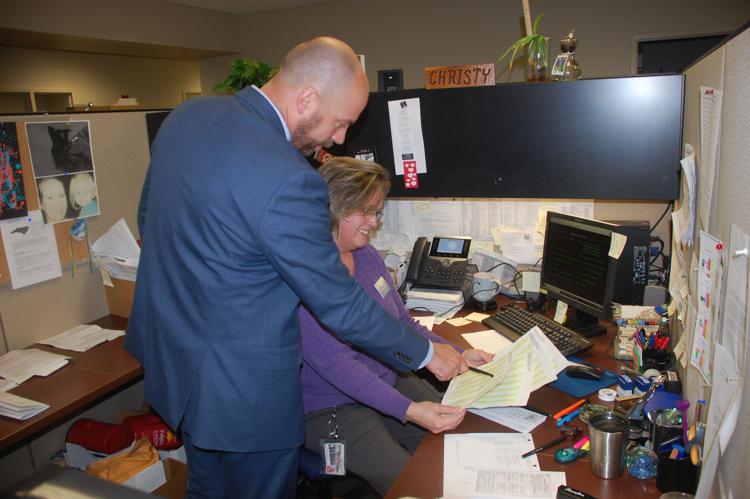 Plemmons said that while it has been tough to send out the thousands of letters notifying defendants of schedule changes, it has been perhaps even tougher to manage the anxieties of the court staff.
If anyone is sick or requests to stay home, it's better to be safe than sorry. But that can be tough, considering his employees, whose ages range from 24 to 63, have vastly different needs and concerns.
"We're trying to find ways to be flexible," he said.
Plemmons said he has stayed on top of the coronavirus crisis as it unfolds so he can be best prepared to deal with any situations that might arise within the clerk's office or the courts in general. He said it has helped to listen to well-informed podcasts, such as the New York Times' "The daily."
"If you listen to them, the people that have covered this have been pretty accurate with it," he said.
Plemmons said he has been excited with the prospect of his office catching up on office work during the order that postponed most court procedures, but he's also looking ahead at how his office can alleviate the court's burden once things get moving again.
"We're trying to stagger cases out over one to two months as much as possible," he said. "But I'd imagine that when courts open back up, we'll have a big influx of people."
While anxieties and uncertainties surrounding what things will look like in a month may seem pervasive from time to time, Boyd said she's content to enjoy the little things.
"By the time this is done, my desk will be clean," she said.