CANTON — The weather was perfect for an outdoor graduation at Pisgah Memorial Stadium where the Pisgah Bears Class of 2021 marked their final moment as a high school student.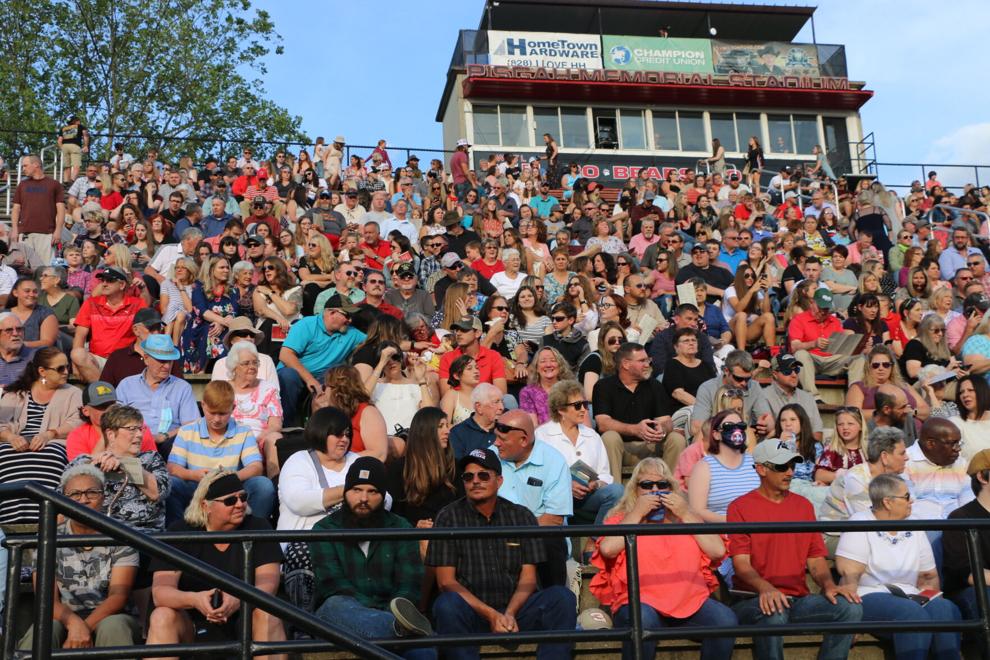 As the 227 graduates crossed the stage to receive their diplomas, family members, friends and well-wishers cheered in the stadium packed on the home side as if the event was a Pisgah/Tuscola rivalry game.
It was likely the largest crowd to gather in a single place in Haywood since venues were shut down more than 14 months ago in the wake of a global pandemic.
As PHS Principal Clint Conner congratulated the graduates, he challenged them to dedicate their lives to make the world a better place.
He spoke of two times in his life when he faced disappointment. On both those occasions, first his father/coach, and then his minister, urged him to look in the mirror and not expect to do what he always had done but expect different results.
He laid out two paths for success — one formulaic path embraced by the world that featured accolades, material accumulations, a large corner office and a large home.
"Let me suggest a different path," he said. "One where success is measured by lasting substance, a purpose outside yourself helping others, leaving things better than you found them. ... Pisgah Bears, if you want to change the world, you must find a purpose bigger than yourselves."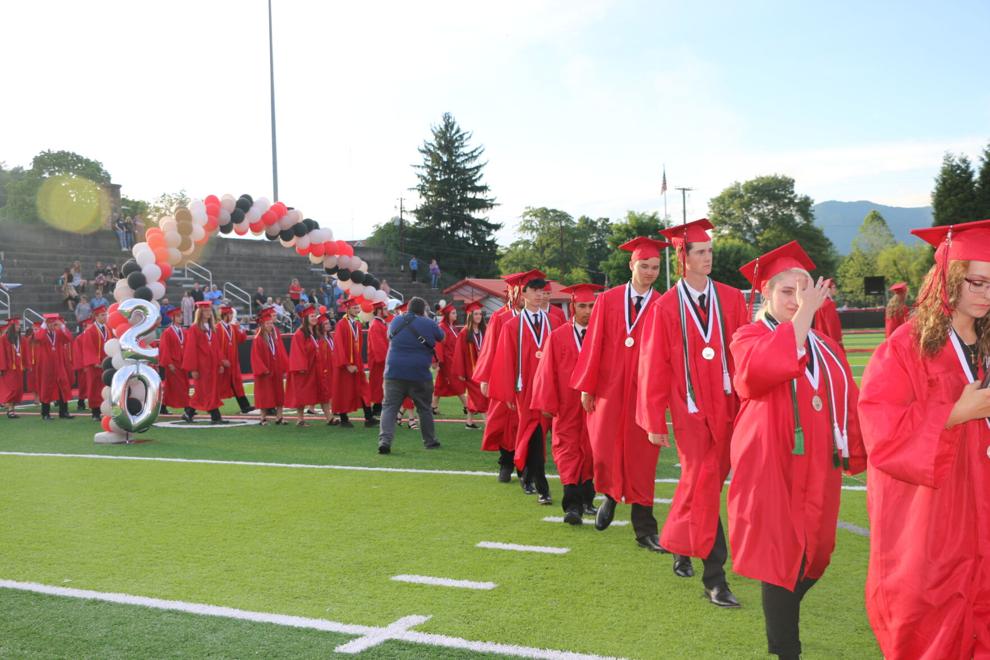 Conner also spoke of a graduate who had attended many students as a foster child who approached him on the last day of classes to let him know Pisgah had been the best schoolshe had ever attended — a place where she found love and acceptance. This, he said, is a testament to the students, the staff and the community.
Graduates Shelby Bramlett and Trevor Wester both addressed their classmates during the event, touching on the different experiences their class went through because of the COVID pandemic
Bramlett thanked the Pisgah staff for going above and beyond to provide the graduating class with a memorable experience, while Wester said the difficulties taught his class members to slow down and appreciate all they did have.
Exceptional Children instructor Rhonda Wester was recognized as the 2020-21 Pisgah High School and Haywood County Teacher of the Year, while Heidi Morgan, PHS athletic director, was recognized as the upcoming teacher to receive the honor.
Retiring teachers Lynn Ray and Chip Singleton, both in the career and technical education field, were recognized, and Trevor Wester introduced the instructor the members of the Class of 2021 voted as the most inspirational.
In recognizing Kadie Boone, Wester said her bubbly personality, friendliness and sense of humor helps her connect with students and push them to be their very best.
"She's one of the most kind-hearted and sweetest souls I've ever met," he said.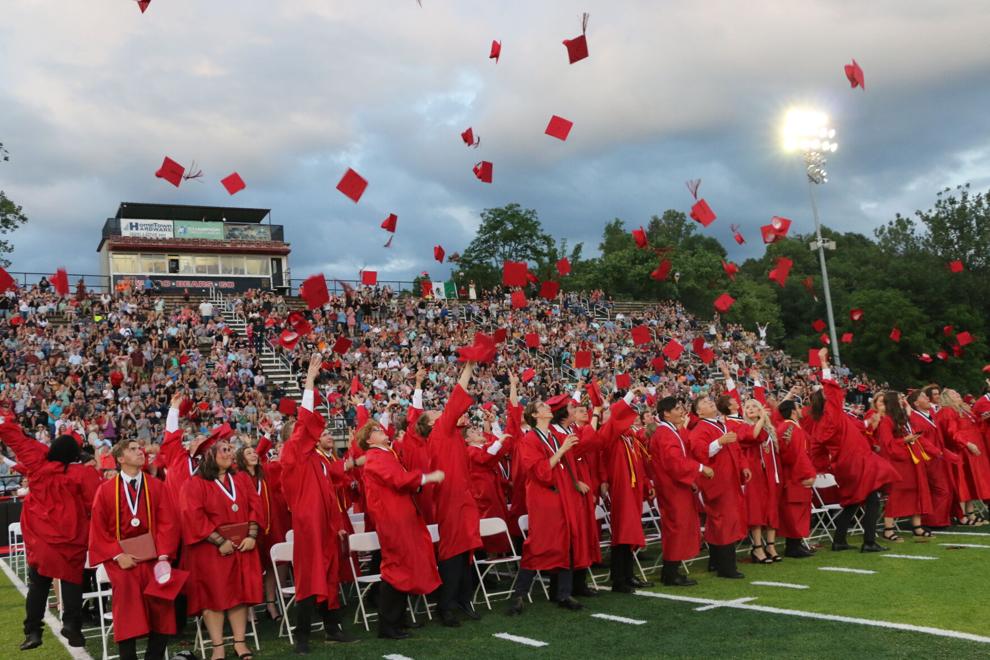 For years, both the Pisgah and Tuscola high school graduations have been held at Western Carolina University, a venue that can hold the 3,500 or so individuals who often show up for graduation.
Because of the unknowns surrounding indoor gatherings at the time the graduation dates were set, school leaders determined this year's events would be held outdoors at each high school's home football stadium.
While weather is always a wild card for outdoor events, the Friday night ceremony was marked by balmy skies and a soft breeze. In addition to the $1.2 million in scholarships collectively earned by the graduates — with more to come, Conner said graduates also benefitted from community college courses many of the class members took during their high school career.
After receiving diplomas and a celebratory cap toss, the crowd was invited to join the graduates on a field that had become a familiar part of life for the past four years or longer.
As all moved to congratulate the grads, Balsam Range's song about Canton, Papertown, set the mood for the memories being shared.
Last year, mass gatherings were prohibited, so each graduate was honored during a drive-through graduation where a small number of close family members could attend.