Barely into his first term, Western North Carolina's congressional representative has already become infamous, and Democrats have made it known they're dead-set on unseating him.
Madison Cawthorn came into office after beating Democrat Moe Davis by 12 points last November. Since then, although he has been hit with bad press throughout his term, he has become beloved by voters in his district who support former President Donald Trump.
Just last week, a new super PAC made national news when it announced its goal of unseating the freshman congressman. In addition, the six Democrats who have declared to run in that party's primary to see who will face off against the Republican candidate next year have spent much of their time attacking Cawthorn while essentially ignoring their primary opponents.
The anti-candidate super PAC
The biggest movement against Cawthorn is the new super PAC begun by two Democrats who lost their respective 2020 races — Moe Davis, along with his friend David Wheeler, who lost to Republican Ralph Hise to represent the state's 47th senate district.
While the super PAC is registered with the FEC under the name "American Muckrakers," its logo features the phrase "fire Madison Cawthorn."
Wheeler, who refers to Cawthorn as "David Madison Party-boy Cawthorn," said he and Davis came up with the idea together after the Jan. 6 insurrection. Prior to the riot at the Capitol, Cawthorn spoke at the "Stop the Steal" rally. Wheeler said his aim is to keep the focus on Cawthorn while Democratic hopefuls square off in the primary.
"We need somebody out there keeping an eye on Cawthorn and pointing out all the stupid things he'll say and do," Wheeler said.
Wheeler said the super PAC raised about $25,000 in the first 24 hours.
"Not too bad for a race that's a year and a half away," he said. "We haven't started the big dollar fundraising yet."
While Wheeler said the focus is heaping negative attention on Cawthorn in the form of TV, radio and newspaper ads, as well as billboards and mailers, Davis said he hopes it will also reach voters and expose them to what Democrats stand for.
"Those folks out there, their perception of the world is based on Tucker Carlson's version of the news," he said. "Many would rather sit down for dinner with Vladimir Putin than a Democrat; they believe Democrats are inherently evil."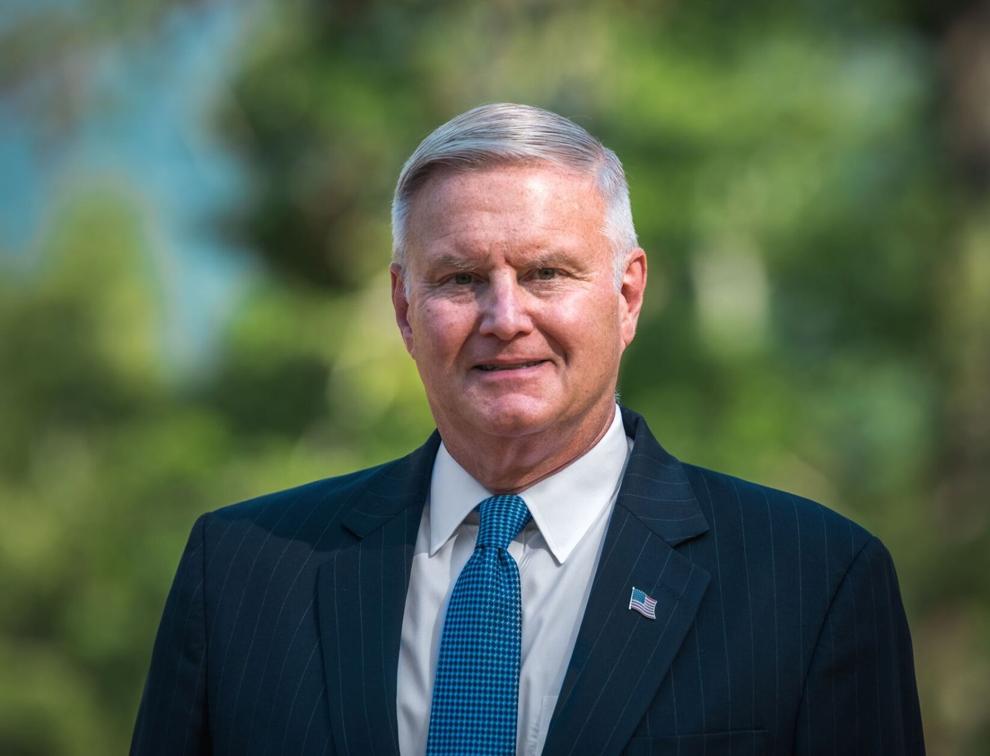 A chief goal for Davis is reaching unaffiliated voters, a group that makes up the largest voting bloc in the district but skews conservative.
"They're the target audience, folks that might be open to considering truth and facts," he said.
Davis and Wheeler both said they won't support a Democratic candidate in the primary but added that they will support whoever advances to the General Election. When asked whether they would support a Republican primary challenger such as Nevarez or even state Senator Chuck Edwards, who some believe will try to take on Cawthorn, neither gave a concrete answer but made it seem like that would be unlikely.
Chris Cooper, who heads up Western Carolina University's political science program, said while it's rare, it's not entirely uncommon for super PACs to have the sole goal of unseating an elected official. For example, a super PAC to unseat Missouri Sen. Josh Hawley has been formed by former staff members for Claire McCaskill, the Democrat who lost to Hawley in the 2018 election.
"It does happen but it's not the norm," Cooper said.
One of the big questions still remaining in the race for NC-11 is whether Davis run again. Although he said he likely won't, he hasn't entirely ruled it out.
"I'm still not saying I'm definitely not running," he said.
Cooper said he believes Davis doesn't think he could win — even if the district is redrawn in a way that benefits Democrats — but still likely wants to "play to his strengths."
"If he thought he could win, I think he'd be in there swinging the bat, but this is a way to still have influence," Cooper said.
Cooper noted that Davis did successfully land some blows during the 2020 campaign against Cawthorn, which makes the super PAC a nice fit for him.
"I don't think anyone would argue he didn't get the anti-Cawthorn message out," Cooper said.
Cawthorn versus the field
Of the six Democratic primary candidates, Eric Gash, Josh Remillard and Jasmine Beach-Ferrara all mention Cawthorn's name in the first sentence of their Act Blue fundraising pages.
"Republican Madison Cawthorn spread dangerous conspiracy theories about the election," Beach-Ferrara's reads. "On January 6, he betrayed our democracy by helping to incite a violent mob and voting to overturn the election."
"Democrat Jasmine Beach-Ferrara knows how to organize — and win," it continues. "She can defeat Madison Cawthorn and give NC-11 families representation they can be proud of, but she can't do it alone."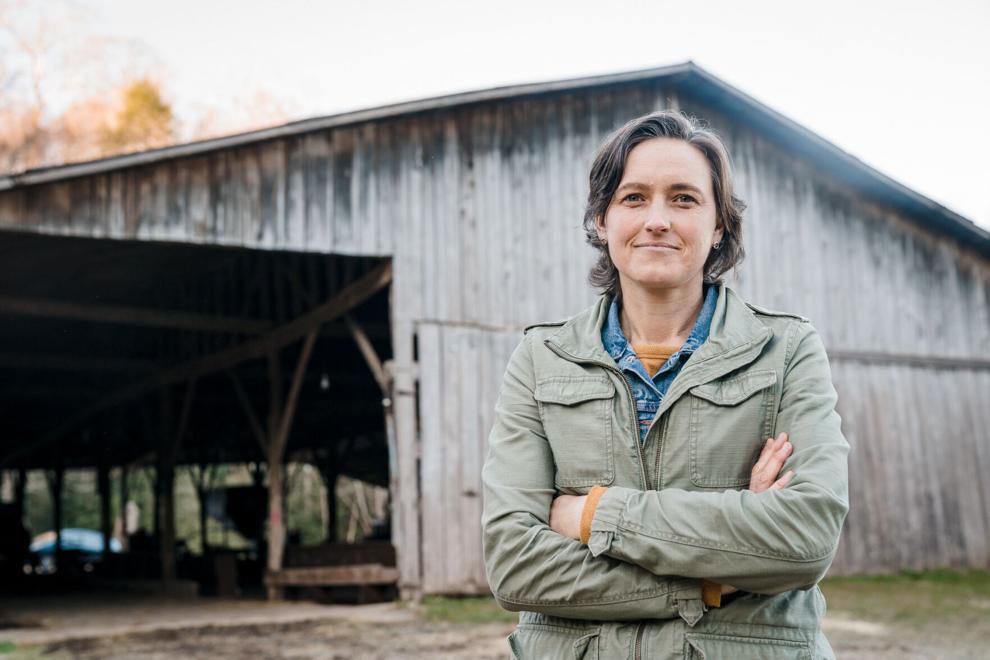 Beach-Ferrara, a Christian minister and Buncombe County commissioner, said she believes Cawthorn has "betrayed the people and values of Western North Carolina," but is also running on her own principles.
"Our task as a campaign is to build the kind of coalition of people who have a shared vision of what's possible for Western North Carolina," she said, adding that she wants to focus on things that matter to the region, such as job creation, rural broadband, early-childhood education and the opioid epidemic.
However, Beach-Ferrara, who also recently released an ad attacking Cawthorn, elaborated on her feelings toward him.
"Week after week, he's continuing to show the same traits of dishonesty and extremism and working to divide our community and our country," she said. "It quickly became evident that he'd become a dangerous and reckless representative."
Beach-Ferrara has been successful in fundraising and is considered by many to be the front-runner in the primary. When asked if she will keep criticizing Cawthorn, she said the plan is to organize and build her movement while also highlighting the district's Republican representative and his actions.
"We'll continue to spotlight those moments when Cawthorn is betraying the district," she said.
Gash created a new Twitter account upon announcing his candidacy last month. Since then 16 out of his 19 tweets have mentioned Cawthorn's name.
"My name is Eric Gash and I'm running for Congress to defeat Madison Cawthorn," one tweet reads. "I'm a Democrat. I'm also an elementary school principal. If Madison were my student, my recommendation would be the same as it is right now: he must be expelled. Retweet if you agree."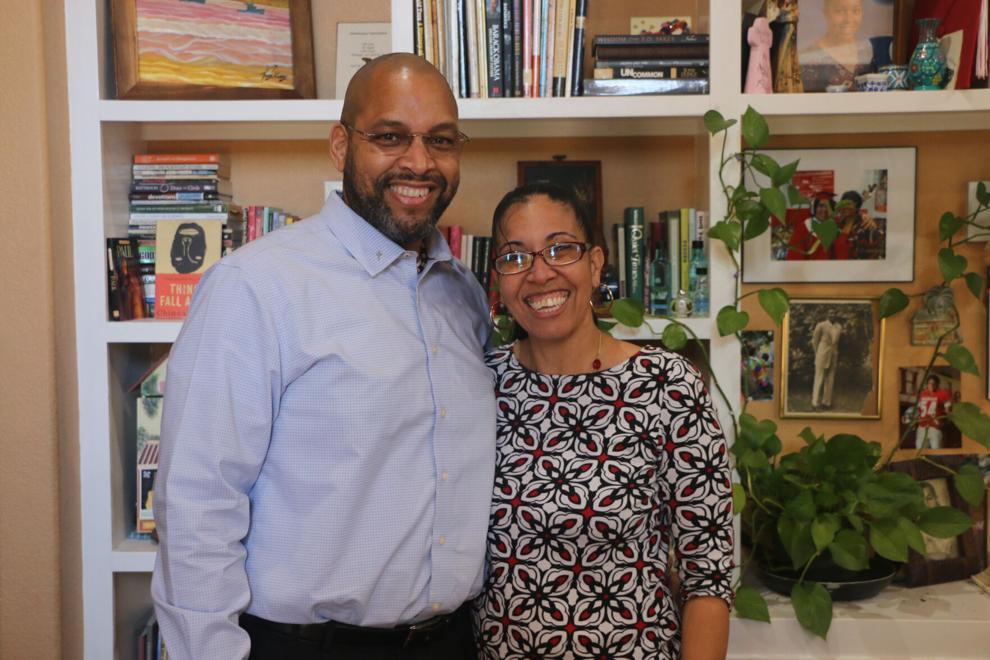 In an email to The Mountaineer, Gash said his campaign will represent Western North Carolina values.
"Chief amongst my priorities in Congress will be ensuring that every child receives a quality education, protecting our natural resources, and a healthcare system that is affordable for all families," he said in the email. "Madison Cawthorn's record in Congress is worthy of intense scrutiny. When he is voting in ways that harm this district, you're going to hear from me. While others may choose a different path, this campaign is going to put people first, not conspiracy theories, lies or Washington talking points."
Cooper pointed out the candidates' focus on Cawthorn and mentioned the statements on their Act Blue fundraising pages.
"I think it's really noteworthy," he said. "Everybody is running as the anti-Cawthorn, and the problem is there's a half-dozen of them."
Cooper said that at some point, those candidates will have to focus more on the primary and appeal to their base.
"Democrats will have to differentiate themselves from one-another, and so far they haven't really done that," he said, adding that the candidates, all of whom are from either Henderson or Buncombe County, will have to articulate a message that resonates in the more conservative western counties.
While all the negative attention coming Cawthorn's way could be considered problematic, NC-11 Republican Party Chair Michele Woodhouse isn't too concerned.
"He has a great track record," she said. "For a freshman congressman, he's fighting the right fights and engaging with the right Western North Carolina programs and projects like broadband, infrastructure and job creation."
Woodhouse added that she doesn't expect to see any more Republicans line up against him in a primary since he has so much momentum.
"He and (Lt. Gov.) Mark Robinson are seen in many ways as the new face of the Republican party," she said.
Cawthorn's response
Cawthorn has reveled in the negative attention from his political adversaries. In his interview with The Mountaineer, he harkened back to Margaret Thatcher, who said, "if they attack you personally, it means they have not a single political argument left."
"It cheers me up immensely … I take it as an honor," Cawthorn said.
Despite all the attacks, it's worth noting that Cawthorn hasn't officially declared his candidacy to run for reelection. Although he said he's still "feeling it out," it seems apparent he's going to run.
"All things are pointing to that but I yield to the will of the people of Western North Carolina," he said.
Cawthorn said despite the attacks from Democrats in his district, he has made friends with members of that party in Washington, D.C.
"I don't really publicize those friendships," he said, noting that he doesn't want his association with them to hurt their primary election campaigns.
Cawthorn said his strong and often harsh rhetoric isn't going to cool off any time soon.
"I will always hold true to my values and what I believe, and I'll always be aggressive in defending freedom and liberty," he said.
However, beyond disagreeing with his principles, many liberals continue to take issue with his social media conduct. Many still recall a now-infamous tweet sent out immediately after defeating Moe Davis.
"The 'cry more, lib' tweet was in poor taste, and if I could go back I wouldn't do it," Cawthorn said. "But it was after several months of attacks from liberals, and it was representative of the competitive side of me and how I felt after winning."

Cawthorn said he believes he's tried to curb his social media tone slightly since then.
"I think if you go and look at my social media now there's a different tone and I'm trying to be more of a statesman," he said.
Part of the liberal acrimony directed toward Cawthorn is bred from his increasingly close relationship with former President Donald Trump.
A Daily Mail story notes that Cawthorn traveled to Trump Tower for a meeting with Trump about two weeks ago before getting a shoutout at the recent state GOP convention.
According to that story, Trump called Cawthorn "somebody I've gotten to know very well."
"If I had a face like him, I would have been president 20 years earlier," Trump said.
In that story one of Cawthorn's "advisors" said that "President Trump and Madison Cawthorn have developed a very close relationship."
Cawthorn said that while he knows some in his district despise the former president, he believes Trump is "beloved in the mountains."
"I take it as an honor to have him as a mentor," he said. "We've got some bigger plans for 2024 and some elections beyond that."