CANTON — A new art gallery and ceramic studio will hold its grand opening Friday.
Located at 16 Adams St. in Canton, Cold Mountain Art Collective is owned by Hannah Burnesky, who moved to Canton four years ago from Asheville.
"I was looking for a space for my own studio and gallery," Burnesky said. "But I didn't expect it to become such a community endeavor."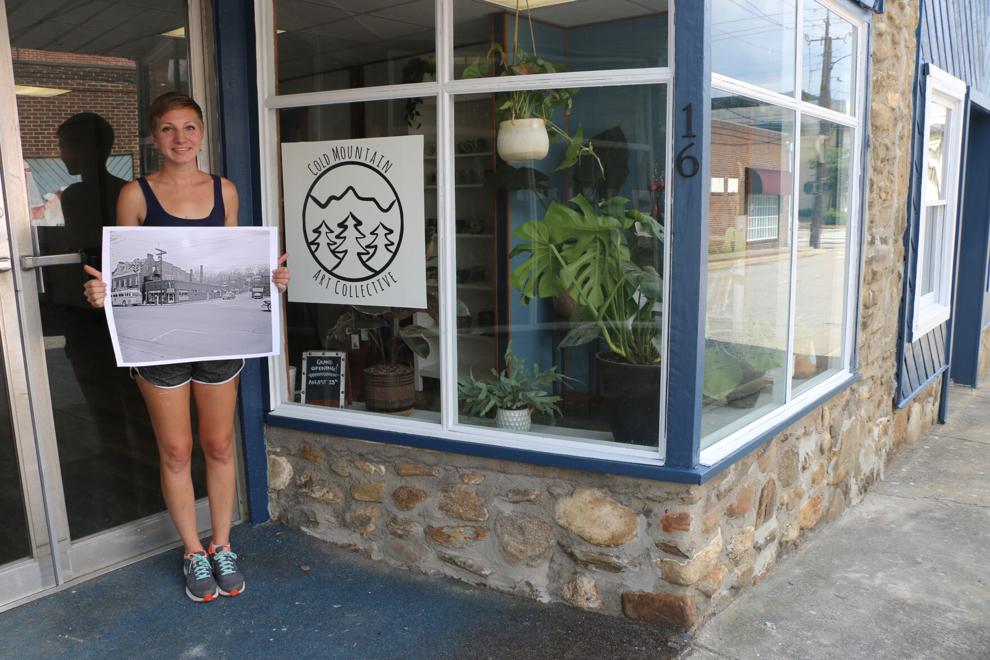 The first time she set eyes upon the space between downtown Canton and town hall this spring, she knew it was the perfect site. The past three months have included a whirlwind of construction activities and painting, Buresky said, largely thanks to her husband, who is a bartender at the Biltmore Estate.
Burnesky put out a call for artists on social media and found a number of artists interested in gallery space. In addition to her own ceramic creations, there will be jewelry, paintings, wood crafts and both leather and fabric creations.
Burnesky will be offering ceramic classes for all ages, and is particularly looking forward to providing a key element requested by community members — activities for kids.
The first event will be near Halloween when she will have a several hour class on "pumpkin pinch" pottery where those between ages 5 and 13 can get a ball of clay, pinch it into the form of a cup, mold it into the shape of a pumpkin and decorate it.
She is planning numerous other events, and other artists have also expressed a desire to teach classes in the studio space.
During the ribbon-cutting event starting at 10:30 Aug. 13, visitors will have a chance to tour the studio and gallery, enjoy refreshments and sign up for an email list that will enter them into a drawing for a free class.
Burnesky and many of the artists that have become part of her new "community" are members of the Haywood County Arts Council and will be part of the September gallery tour being planned by the organization.