Waynesville's ever-evolving grocery store landscape has taken another turn.
BI-LO will close at the end of February after being deemed an "underperforming store" by its corporate office. The news comes on the eve of Publix's opening, which would have brought the grocery store tally along a half-mile stretch of Russ Avenue to four.
Despite the crowded field, BI-LO served a niche that will be missed by its loyal customers.
"It's not one of the behemoths of a grocery store where you can't find anything," said Kim Ferguson, owner of Kim's Pharmacy next-door to BI-LO. "I think the older folks like it because you can get in and out with walking 100 miles."
BI-LO has struggled to hang on to market share, however. Rumors of its closure would pop up from time to time, but it always seemed to dodge the bullet.
"It was like the little store that could," said Shannon Rogers, owner of Silver Treasures, previously located in the BI-LO plaza. "I hate to see it come to an end, but I knew it was coming."
Rogers loved the small-town feel of BI-LO and the camaraderie between shoppers and employees. Once, when her favorite tea was discontinued, BI-LO's assistant manager pulled all the remaining cases from other stores and had it shipped to Waynesville for her.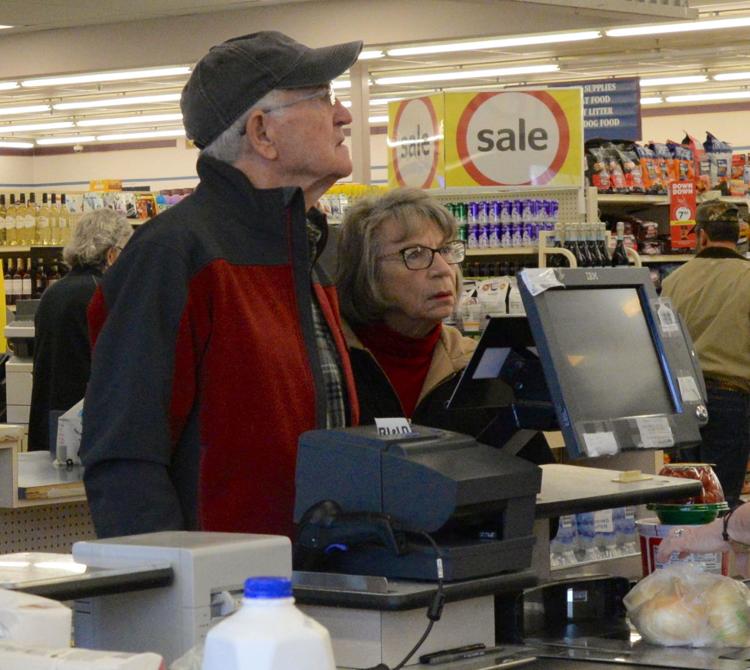 Millie Dixson was dismayed to learn of the news as she went through the check-out line over the weekend.
"Sad, disgusted, mad," Dixson said of her reaction. "The people here are friendly, and you can get through it and get all the stuff you need and go home instead of wandering around looking at stuff."
Fay Galloway, an elderly shopper who relies on BI-LO, was equally upset.
"I don't know what I'm going to do. I don't like these bigger stores," Galloway said. She isn't comfortable navigating Russ Avenue traffic, so without BI-LO, she'll now need someone to drive her to the store.
BI-LO will begin rolling mark-downs this week as it liquidates inventory, with plans to close sometime the last week of February.
"We realize a closure of an underperforming store in a community can be difficult. It is really the last decision we want to make," said Joe Caldwell, corporate communications manager for BI-LO's parent company, Southeastern Grocers. "In this case, there wasn't a viable alternative and unfortunately we have to move forward with our plans to close the store."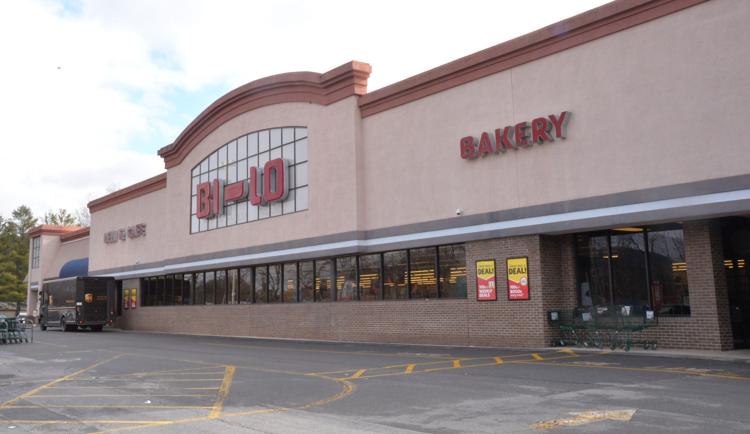 BI-LO's 58 employees have been operating in a climate of uncertainty for months. Their parent company filed for reorganization bankruptcy last year, just as they were bracing for added competition from the new Publix opening on Russ Avenue in coming weeks.
Meanwhile, rumors were flying about plans to redevelop the BI-LO plaza for apartments. The owner of BI-LO shopping plaza has now confirmed that he will move forward with those plans given BI-LO's departure.
Doubts over BI-LO's future had prompted some employees to quietly sign on with Publix already and were just waiting until it opened to defect. The remaining laid-off BI-LO employees could be a boon for Publix, which has recently needed to fill 200 jobs amid a tight labor market.
Over the past few months, BI-LO staff were repeatedly reassured by corporate headquarters not to worry, that all was well and their store was safe. They eventually learned, however, that corporate had renegotiated the store's lease without telling them — moving up the termination date to the end of 2019.
In December, store clerks put out "Save BI-LO" petitions at each register for customers to sign, collecting 4,107 signatures. The petitions were sent off to corporate a few weeks ago in hopes of making a case that the store had a strong and loyal base.
"It makes it difficult when you have customers who are passionate about your store and your brand," Caldwell said.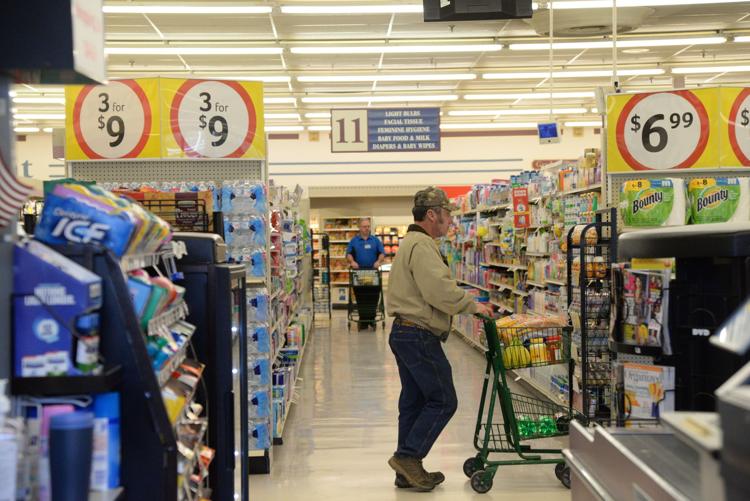 Mary Mistich is an equal opportunity shopper, making the rounds to multiple grocery stores on a regular basis, sometimes hitting two or three in the same outing.
"I try to go to each one to support them all and to share the wealth," Mistich said.
She had emerged from BI-LO with only a half gallon of milk, after leaving GO Grocery just moments before.
"They have my wine $2 cheaper there, but on the way home I realized I forgot milk," Mistich said.
While she'll miss BI-LO as part of her grocery store circuit, she's not surprised.
"With Publix coming, it is going to be even more competition, so I looked for them to go out," Mistich said.
But for Glenda Rathbone, an exclusive BI-LO shopper who has the floor plan memorized, she's not looking forward to learning her way around a new store.
"We have been so used to coming here," Rathbone said.