In celebration of Belk's 130th anniversary, the retailer is visiting southern towns across their 16-state footprint to recognize the local communities they call home.
On Saturday, Belk stopped in Waynesville to celebrate loyal customers with an anniversary party at its Town Center Loop location. The special Father's Day event featured pastries from Nettie's Bakery, brews from Bearwaters Brewery, live music from Marc Keller, and complimentary gift cards ranging from $5 - $500 for the first 130 customers. In addition, a longtime customer, Joyce Ayers, was honored as we thanked her for decades of loyalty.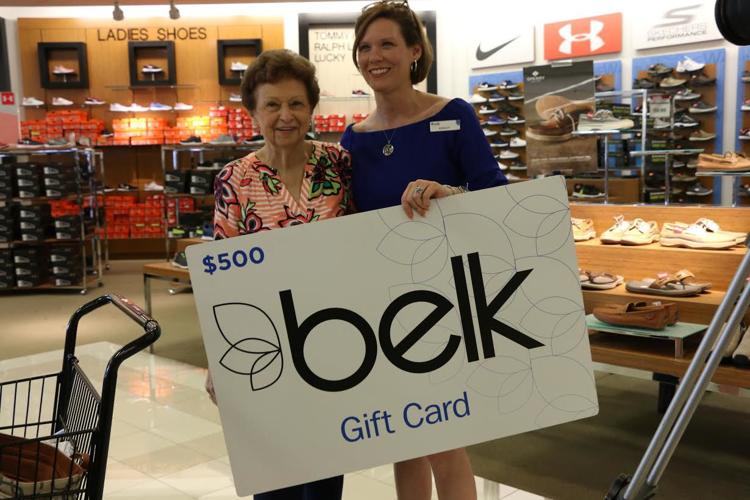 Community is the fabric of Belk's business, so the retailer donated $20,000 to Haywood Habitat for Humanity in appreciation of the city's support over the last 80 years. Belk's new community outreach program, Project Hometown, is designed to strengthen southern communities and Habitat for Humanity is one of the retailer's national partners focused on providing affordable housing for all. Haywood Habitat for Humanity will use this funding towards the first home in a new neighborhood, to be announced later this year.
Habitat for Humanity is guided by the understanding that a home gives stability, security and hope. Through an ongoing partnership with Habitat for Humanity, Belk helps build homes with families in need, giving them the foundation to form better lives for themselves and their children.