The Asheville Area Chamber of Commerce has been named Chamber of the Year by the Association of Chamber of Commerce Executives in recognition of its innovative programs, which include a partnership with the Haywood Chamber of Commerce.
Kit Cramer, president and CEO of the Asheville Chamber, accepted the award July 15 at the 2019 ACCE annual convention in Long Beach, California.
CeCe Hipps, president of the Haywood Chamber of Commerce, said that the collaborative partnership has ongoing benefits for Haywood County.
"It is working," Hipps said. "It makes so much sense because we're a smaller community with not as many resources."
Connected to economic development initiatives, this cooperative relationship enables the Haywood Chamber to leverage resources of the Asheville Chamber, said Erin Leonard, Director of Communication for the Asheville Area Chamber of Commerce.
When a potential business contacts the Asheville Chamber about a desirable location, sometimes Haywood County may be a better fit for it, she said.
"We put out marketing materials related to Haywood," Leonard noted.
The economic research arm of the Asheville organization also shares marketing information with Haywood County, she added.
Through the partnership with the Asheville Chamber, Haywood County is now in the mix with Buncombe County, Hipps said.
With an increasing trend in regionalism, people who move here and bring business don't think about county lines, she noted.
The Haywood Chamber initially reached out to the Asheville organization to explore the possibility of the partnership, according to Hipps.
Hipps said that she credits Haywood County leaders for being receptive and supporting the partnership, which she said took time to accomplish. The Asheville organization had to be comfortable with the plan, she remarked.
Since this cooperative effort has taken place, other regions are looking at similar partnerships among chambers of commerce, Hipps noted.
This partnership was one of the programs that the Asheville Chamber highlighted in its presentation to the ACCE, Leonard said.
The Asheville Chamber also has developed other programs such as Woman UP, which have received recognition.
Supporting business women through the Asheville Chamber's Woman UP program has been a successful initiative, Leonard said.
"We have had a great response," Leonard said. "That has really been fantastic."
This program has attracted both young and seasoned professional women who serve as mentors, Leonard said.
The Asheville Chamber also works with Haywood County through its public policy collaboration, Leonard said. By connecting with state legislators in Raleigh, a stronger voice can be heard for Western North Carolina.
"We are honored to be named Chamber of the Year by the Association of Chamber of Commerce Executives," Cramer said. "At the Asheville Chamber, we believe that together, we are more. That could not be more true as we celebrate this accomplishment. We have a wonderful team, great volunteers and a fabulous community. We're privileged to do this work."
The Chamber of the Year award is the most prestigious and competitive award presented by ACCE and is the only globally-recognized industry award that honors top chambers of commerce, according to a statement from the Asheville Chamber.
Those honored with the Chamber of the Year designation have demonstrated organizational strength and made an impact on key community priorities, such as education, transportation, business development and quality of life.
"It is a win-win for everyone," said Hipps. "It is a big honor and it is not easy to get."
Hipps was recognized at the ACCE convention for her 25 years of service with chambers of commerce. She has been with the Haywood Chamber of Commerce since 2004 and previously worked with the Cary Chamber of Commerce.
Chambers of commerce interested in competing for the award first must qualify by participating in a vigorous multi-stage process. Organizations entering the Chamber of the Year competition must meet minimum thresholds in at least three of five key performance areas, including net revenue, net assets, membership account retention, and membership dollar retention.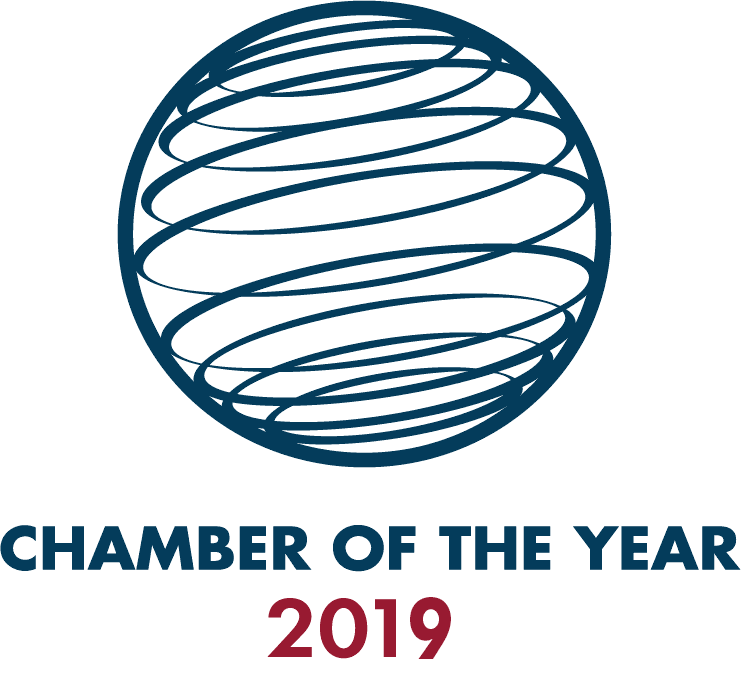 Qualifying for Chamber of the Year is a rigorous process. Chambers compete based on meeting key performance criteria on the ACCE annual operations survey. Qualifying chambers enter the competition with a written application addressing all aspects of organizational operation and programmatic work. Applications are scored by peer chamber executives to determine finalists.
ACCE is a membership association based in Alexandria, Virginia, representing approximately 9,000 professionals who work in cooperation with more than 1,300 chambers of commerce world wide.