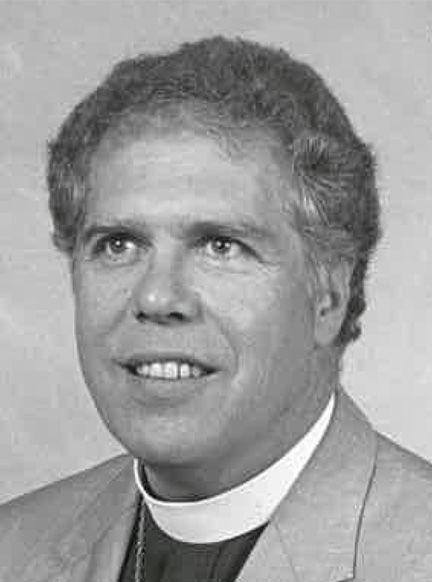 Howard White is now seen by some as a wolf in sheep's clothing, the devil in a white robe.
But between 1984 and 2006, many in Haywood County only saw the former Episcopal priest as the beloved rector of Waynesville's Grace Church in the Mountains.
Since then, much has changed for White, 76, who has been convicted of child sexual abuse in New England, and now faces abuse charges in Haywood County dating back to 1985.
See previous story:
White, who preferred the affectionate, disarming nickname "Howdy," has been indicted by a Haywood County Grand Jury on charges that he abused one boy and one girl during his time in Haywood.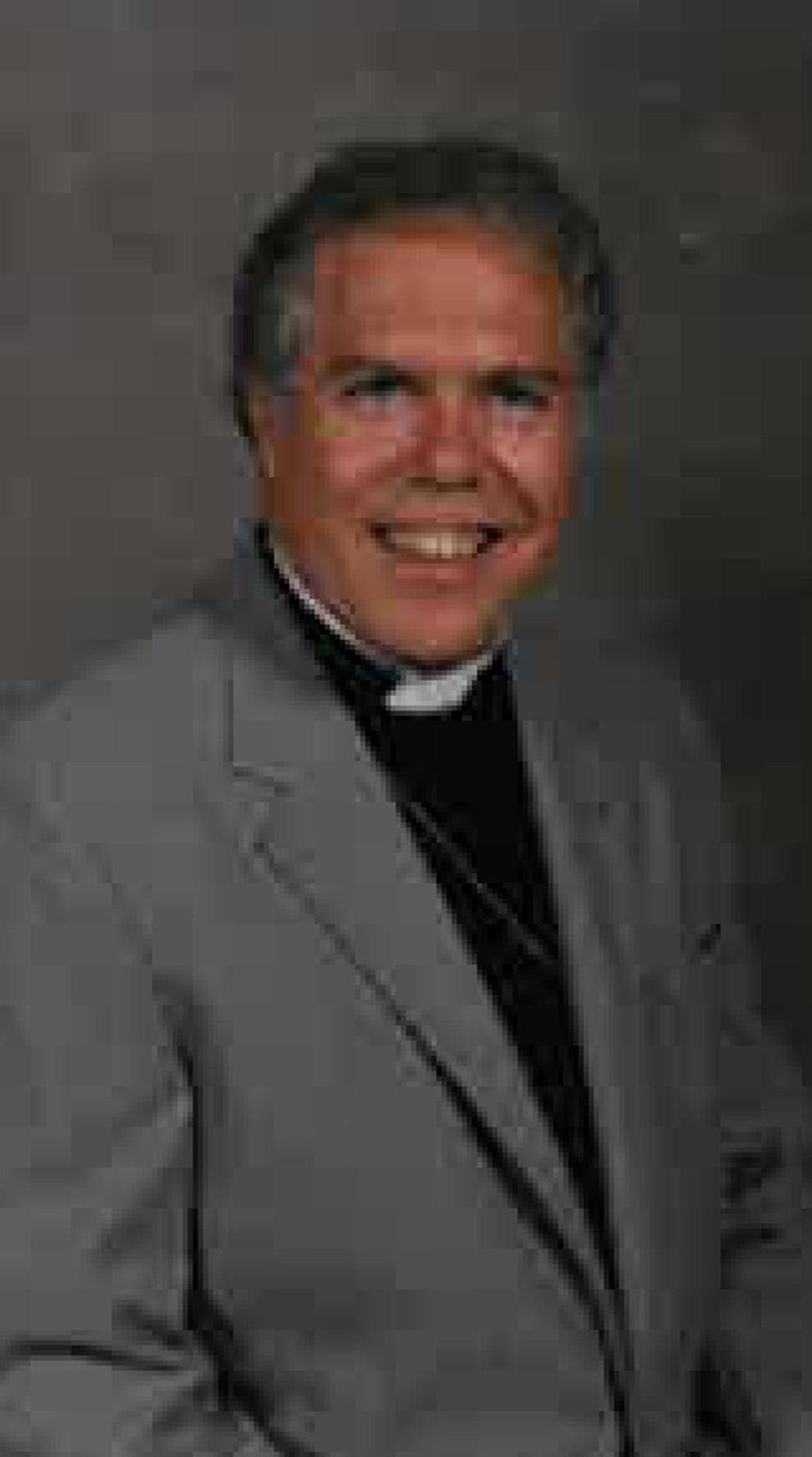 He is facing one count of first-degree forcible rape, one count of second-degree forcible rape, one count of first-degree forcible sex offense, four counts of second-degree forcible sex offense, and two counts of indecent liberties with a child.
Prior charges
Before White can be arraigned in North Carolina, he must be moved from Boston, where he is serving an 18-month sentence in a county correctional facility after pleading guilty to five counts of assault and battery.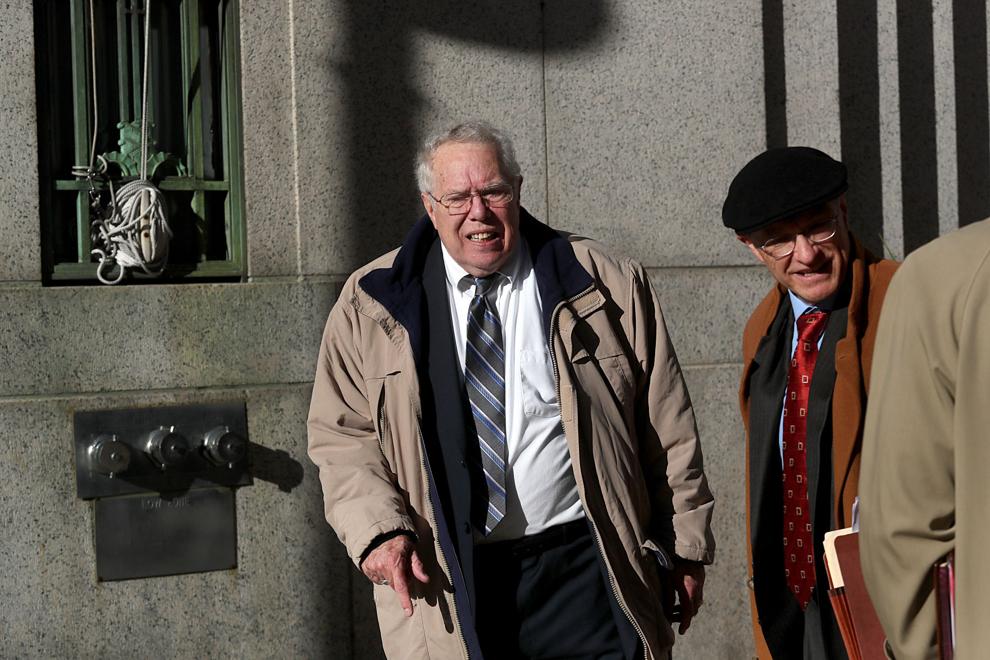 Those charges date back to 1973, when he was a chaplain at St. George's, a private school in Middletown, Rhode Island. Although he was living in Rhode Island, White was convicted in a Massachusetts court because that's where the offenses occurred.
White could have received more time for his offenses if they had occurred more recently, but prosecutors could only charge White in accordance with the statutes that were on the books in 1973.
A Boston Globe story closely followed the case, where prosecutor Audrey Mark detailed facts White had to agree to in the plea agreement.
"In his sophomore year … the victim confronted White about the abuse and told him it had to stop. White responded, 'If you try to stop, I'll make your life difficult,'" the story reads.
The story also said Mark recalled overnight trips to Boston the victim took with White.
"During one trip, White and the student dined at Anthony's Pier 4 restaurant and saw the horror movie 'The Exorcist,' Mark said. White sexually assaulted the boy in a hotel room," the story reads.
Boston attorney Carmen Durso, who represented the victim, spoke with The Mountaineer.
"He's not only the kind of person who abuses kids, he's the kind of person who says you're not gonna do anything about it," he said of White.
Durso relayed one client's story.
"One thing he did was take them up to Canada camping," he said. "The kid was trying to escape. He ran to a farmhouse, and he was trying to explain to the people what's going on … and Howard White shows up and talks everybody out of it. My client was just devastated. He said, 'I can't escape.' He had to go back to school in Rhode Island, and he told the headmaster what happened, and the headmaster said, 'I won't believe it. You'll have to get more proof.'"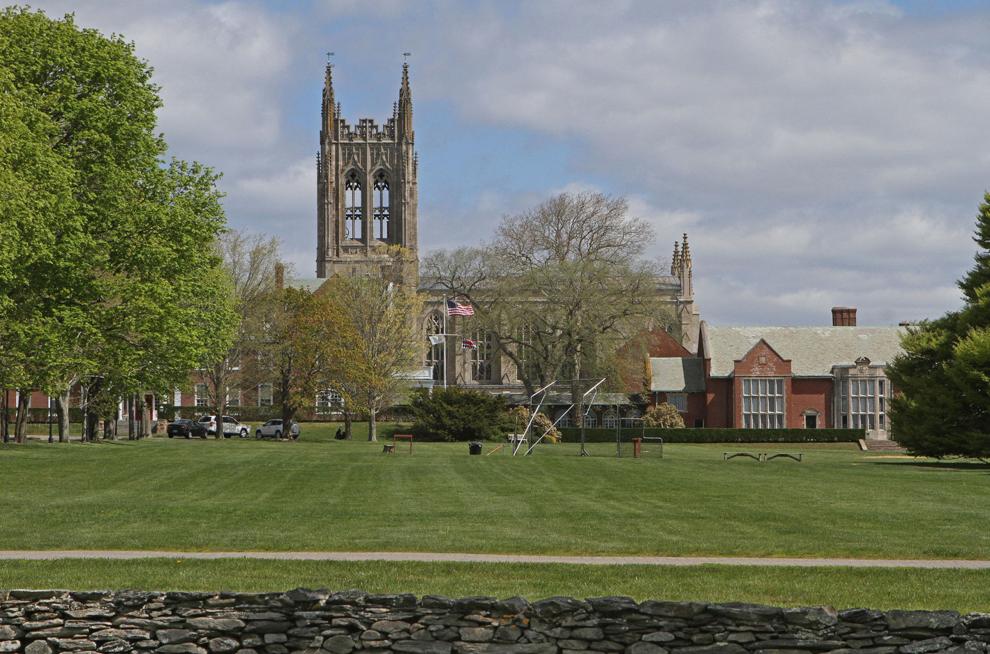 Eventually, after more allegations surfaced, the headmaster had White leave the school for at least four years, Durso said, but many believe he didn't tell anyone why White was leaving.
A spokesperson for the Rhode Island State Police said there was an investigation into abuse charges at St. George's School, but the case was closed with no charges filed against White.
A victim speaks out
Richard Albright was one of the first victims to bring legal action against White. Albright was 11 years old when he alleges White — whom he said was a second cousin he called "Uncle Howie" — assaulted him at a family-owned camp near Oral Lake in Bridgeport, West Virginia. As Albright recalls, it was 1969.
"He invited me … to come into his camper which was across the lake," he said.
It was in that camper that Albright claims White assaulted him. After the assault, he said he began drinking heavily. Although Albright, now 59 and retired from a job with a phone company, has been sober for the last 26 years and enjoys a life as a full-time blues musician in Naples, Florida, he told The Mountaineer that night still haunts him.
Albright managed to go a couple decades without disclosing the abuse, but he told his mom about White's abuse after hearing White was planning on going to his sister's wedding.
"I blew up on my mom and pretty much told her what happened," he said, noting that he was especially mad because White was bringing along a 16-year-old boy Albright knew "must have been abused" to the wedding.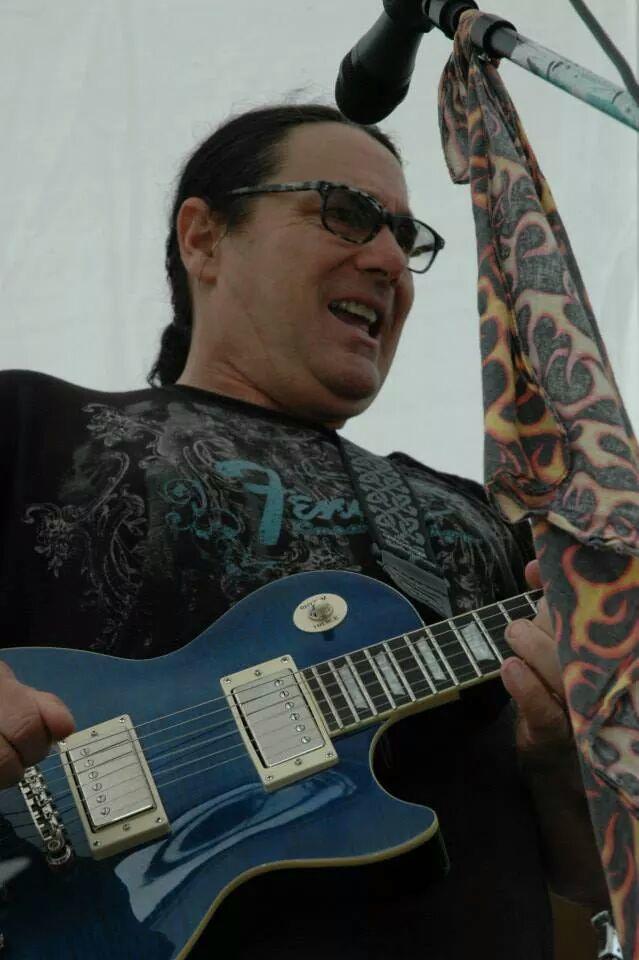 After two years of sobriety, Albright decided he had healed enough to confront White and the West Virginia Diocese of the Episcopal Church in court. The case made it all the way to the West Virginia Supreme Court in 1998, where it was dismissed because the statute of limitations had expired.
Albright said he is relieved White is facing the prospect of spending the rest of his life in prison, if for no other reason, so more victims will be spared. He wanted any victims who have not yet come forward to know that they are not alone.
"I would say to them if they were assaulted or raped that I truly understand deeply the pain and the way in which it has affected your life," he said. "I would also say that there is understanding and healing."
How White got to North Carolina
Once White left West Virginia in the 1960s, he made his way up to New Hampshire, where he was a chaplain and sacred studies instructor at St. Paul's School.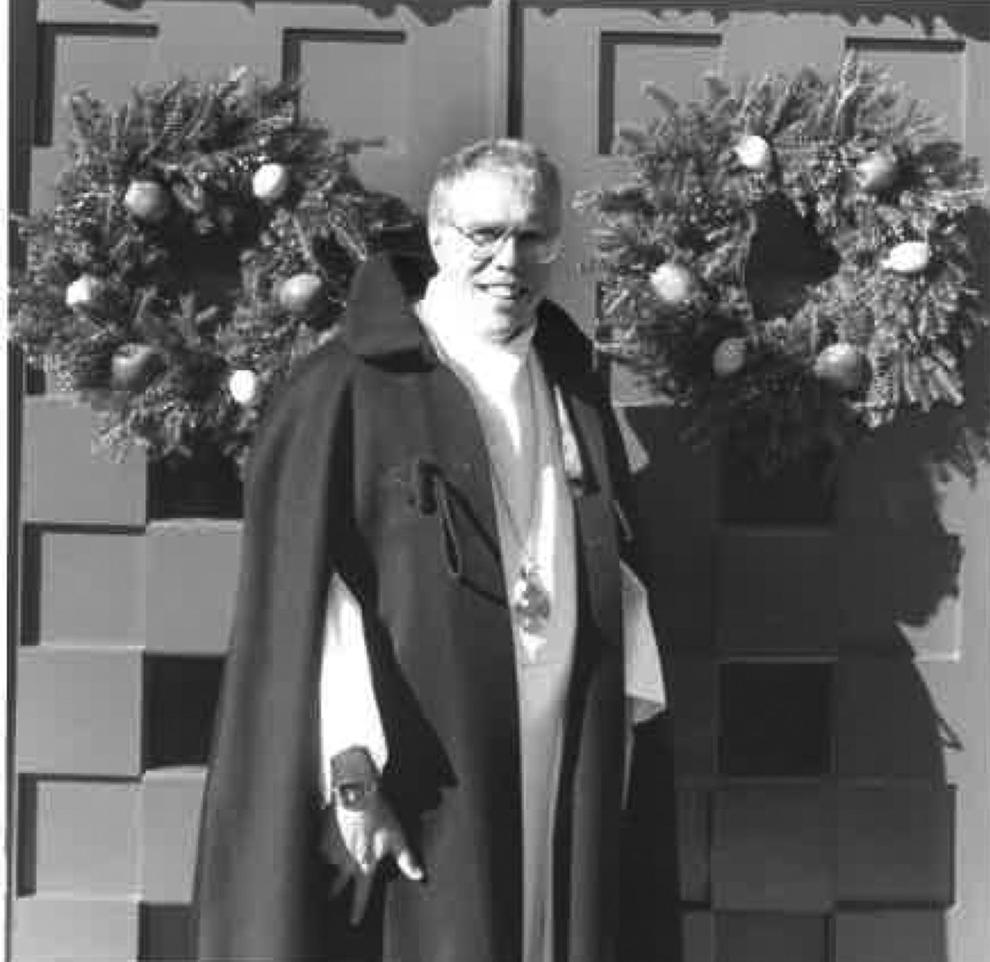 Like with St. George's, White has been accused of abuse by at least one former St. Paul's student, identified as "Student 8" in a report the school commissioned following a formal investigation.
"One male alumnus referred to Mr. White as a 'predatory individual,' and stated that Mr. White 'molested' a friend of his while at SPS," it reads.
On Jan. 7, 2016, current rector of St. George's Michael Hirschfield, sent a letter to alumni addressing the damning contents of the report.
"You may have read in the news recently about Howard White," the letter reads. "Former students at St. George's School have alleged that Mr. White sexually abused them … We have reviewed our administrative records related to Mr. White, and we have not identified any record of misconduct by Mr. White during his time here, although the avenues then for students to report the violation of boundaries by their teachers were less established then than they are now."
Despite being reported by the Concord Monitor in 2016 that the Concord Police Department had opened an investigation into the abuse, the department could not confirm whether White was a focus of that investigation.
Lt. Sean Ford, commander of the department's Criminal Investigations Division, said there is currently no active investigation into White, who has not been charged with anything in that jurisdiction.
From New Hampshire, White went to Rhode Island, where he worked at St. George's. Once he left there, he pursued and received his PhD from Virginia Theological Seminary in Alexandria.
Then, in 1976, he went to Chatham Hall, a girls' school in Virginia, where he was hired by his good friend Russell Ingersoll to be the academic dean and chaplain. From Virginia, he came to Western North Carolina.
The move to Waynesville
White began his work in North Carolina in 1982 as headmaster for the Asheville Country Day School, now called the Carolina Day School. The current head of school at Carolina Day is Kirk Duncan.
Duncan said when the famed Spotlight team from the Boston Globe called to tell him of the allegations against White for a story they were working on, he sent out a letter to the 4,000 or so staff, former staff and alumni on the mailing list, encouraging anyone who was a victim of or observed any abusive behavior to come forward.
"We asked and no one came forward," Duncan said.
After two years at Asheville Country Day School, White came to Waynesville, where he was rector of Grace Church in the Mountains until 2006.
While in Waynesville, White was sworn in as a guardian ad litem in Haywood County on Dec. 20, 1987. District Administrator of the Guardian Ad Litem Program Brad Renegar said that because guardians ad litem are treated as "personnel," their records are unavailable to the public. But he offered some insight into what their job entails.
"We act as kind of an individual investigator in instances where abuse or neglect has been alleged," he said, adding that while never in a position of guardianship over anyone, they do have a degree of access to vulnerable children.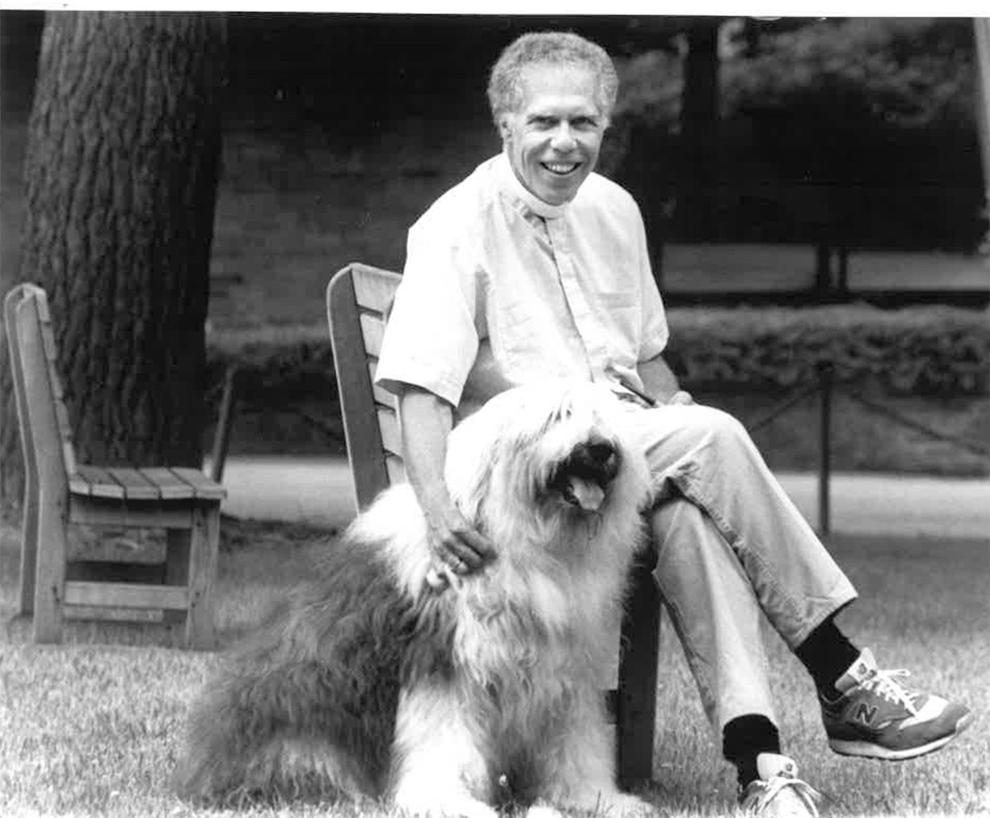 Several people in Massachusetts and Rhode Island contacted by The Mountaineer extended a special thanks the Waynesville Police Department, the District Attorney's office, and the victims' attorney, Leto Copeley, for finally pursuing substantial charges against White.
"I can't say enough good things about the police officers involved … I know how reluctant some people are to get involved in something like this," Durso said. "They did what they're supposed to do. They went after the bad guy no matter how hard the work was."
North Carolina does not have a statute of limitations on felony crimes, and the serious crimes White is facing will amount to substantial prison time if he is convicted.
Post-Waynesville
For the decade or so between leaving Waynesville and facing charges in Boston, White lived in Bedford, Pennsylvania, where he was active in the local Episcopal church, St. James.
No one from either St. James or the Episcopal Diocese of Central Pennsylvania would speak to The Mountaineer on the record, but a New York Times story quoted White shortly after the child sex abuse allegations emerged.
"I don't have any response. It's news to me," he told the Times.
"Asked again if he had faced accusations of sexual improprieties, he said, 'I'm not saying anything,'" that story reads.
Eric MacLeish, the Boston attorney who was co-counsel for the St. George's victim alongside Durso, is somewhat of a reluctant expert on the tragic topic of the clergy and child sex abuse, having settled over 100 cases against priests. He said that although he couldn't be certain, he would be tempted to call White an "extreme example" of an abuser.
"This man was a one-man human wrecking ball, roaming from school to school to school without any consequences," he said.
As you would expect from someone whose career has revolved around these kinds of cases, MacLeish has opinions on the way these priests operate, what makes them tick.
"I think they were child molesters first before they were ministers," he said.
Like a robber targeting a bank will look for the place with the easiest access to the most money, MacLeish said priests who want to abuse children choose somewhere people will inherently trust them. They hone their craft in the church, gaining the favor of the parish before using it as leverage to keep victims quiet.
Scott Harshbarger, the former Massachusetts Attorney General who led the investigations of both St. George's and St. Paul's, said the abuse of one St. Paul's student happened when White took him on a trip overseas.
Harshbarger said that, while in England for six weeks, it is alleged that White and the student shared a bed and that White molested him. But initially, no eyebrows were raised, not even when an investigation — one ultimately deemed insufficient — was commissioned by the school in 2000.
"It occurred in the late '60s," Harshbarger said of the alleged assault in England. "The investigation at St. Paul's in 2000 did not at all identify Howard White. This came up only when we did our investigation."
Harshbarger said he believes people in positions of power who abuse children are masters of seeking out the most vulnerable individuals, leaving most other children with no idea of their horrid proclivities, especially since victims are usually too ashamed or afraid to come forward.
"This is the nature of this kind of predatory behavior," he said. "To some extent, what I see here from my past experience as a prosecutor is that these individuals can target vulnerable kids. There was no system for reporting at that time, and in many cases that we have seen over time, if it was reported it wouldn't be believed."
Anne Hagan Webb was a long-time member of Survivor's Network of those Abused by Priests (SNAP) and is currently a licensed psychologist that specializes in childhood sexual abuse in the clergy.
"If you are looking for a position of power where your authority and goodness is not questioned, join the clergy," she said. "If it's your inclination to have free reign over children, that's the perfect cover."
Although many may be surprised that one of White's alleged Waynesville victims is female, Webb said it's more common than people tend to think. She said 35-40 percent of victims of abuse in these kinds of cases are female.
"If you look at membership of SNAP, it's 50 percent female," she said. "And you're talking about mostly childhood victims of Catholic priests."
Hidden crimes, hidden victims, hidden perpetrators
Most victims don't come forward, and many are silenced once they do.
"Nobody wants to admit culpability because of the financial end, I suppose," Webb said. "But that's no excuse."
Webb said that telling the difficult truth is the only way to combat child abuse.
"These are hidden crimes with hidden victims and hidden perpetrators," she said. "There are a lot of far uglier stories out there than you might realize. Sexual abuse of a child is torture. It really is."
Webb argues that it shouldn't have been hard for the institutions where predators like White preyed on children to see what was going on.
"The parishes and the schools failed in their duty to protect these children," she said.
White was able to bounce from one place to another before becoming the rector of Grace Church in the Mountains. Webb said that oftentimes in these cases, the school from which an abusive faculty member departed has some idea of what was going on. They will usually send a letter to the place where the abuser is going, but they would often omit key details.
"Even when they're told, the letters sent out by the Catholic church are so vague you can have blinders on if you want," she said.
St. George's may also be a good example of this. According to another 2016 Boston Globe story, one of the victims from that school reported White's abuse to faculty in 1974 before White left Rhode Island.
Then headmaster Anthony Zane took the complaint and fired White, but did not report the abuse to the authorities, despite the existence of a mandatory reporting law.
As headmaster of Chatham Hall, Ingersoll, who hired White, spoke with Zane, but said he never heard anything that would make him think White had sexually abused anyone.
"I never had any idea until after everything came out about him," he said.
Albright, who claimed he was abused in West Virginia, said after his case went to the state's supreme court, he was certain White would be kicked out of the clergy.
"Of course, I didn't know any better, and I was still somewhat naïve at that point, but I thought 'well now it's on record.' He's not going to be able to go around and do this to anyone else," he said. "That was my victory at the time in my mind. Apparently that was not so."
MacLeish believes White should have been arrested and dealt with early in his career.
"The whole history of Howard White is an indictment of private schools," he said. "We don't even know how much damage he's done. We're dealing with a fraction of the people who were abused, the ones who came forward."
MacLeish said he also believes that there must be numerous individuals who would have known about White's abuse.
"There seems to be more of a focus on protecting the career for people like Howdy than protecting children," he said. "He was engaging. He was charismatic. But he was vicious and violent."
Episcopal diocese responds
Western North Carolina Diocese Bishop Rt. Rev. José Antonio McLoughlin said that the culture of secrecy has subsided, but he isn't blind to how it once was.
"The culture was such that there wasn't an openness to it," he said. "There weren't mechanisms in place that made people feel comfortable coming forward and saying something."
McLoughlin said that ever since he arrived in the area in late 2016, people have been open about discussing the heinous things White is accused of and how the church can prevent that from ever happening again.
"Our vetting process of clergy is a very intense process now," he said, noting that potential church leaders are subject to background checks and even psychological evaluations.
"It doesn't make it any better for the victims, but hopefully these steps make it to where it will never happen again," he added.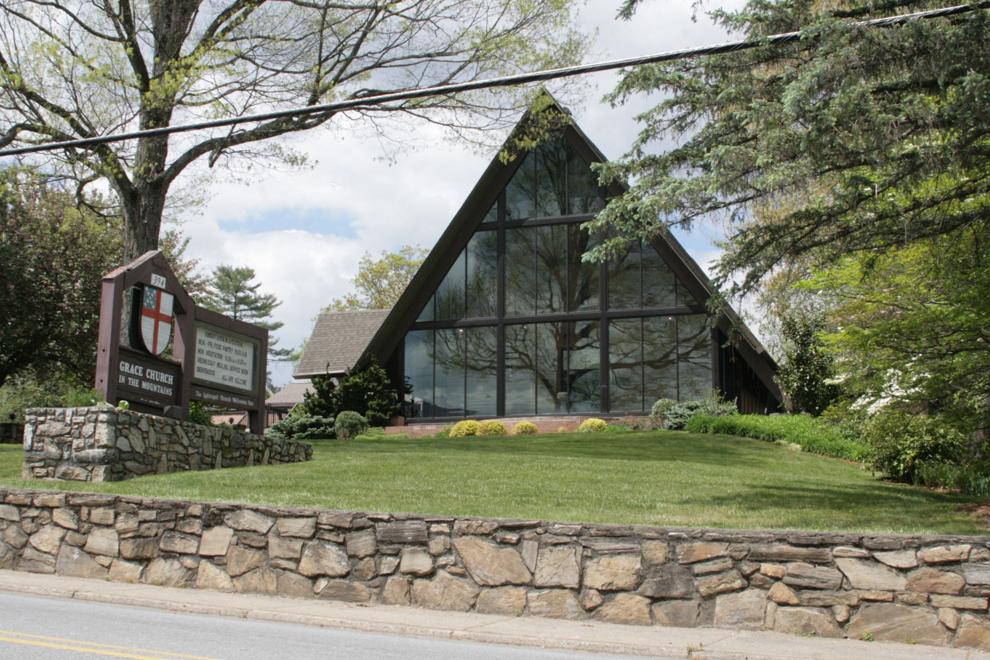 Current rector of Grace Church in the Mountains Joslyn Schaefer also weighed in via an email she sent to The Mountaineer. She noted that the church abides strictly by "safe church policies," which require training before adults can work with children.
"This spring, our church hosted two adult forums on sexual violence," she said. "One was from a 'victim advocacy' and law enforcement perspective. The other was from an emotional / spiritual / psychological perspective about the possibility of healing. We also held a public service called 'Healing and Repentance from Sexual Violence' on March 18 as part of our Lenten programming, and REACH provided refreshments after the service."
Ingersoll, who knew White for more than 50 years, agreed with the assessments of the experts that a man like White searches for a place where he knows he will be trusted.
"My feeling is that a boarding school, if you're a pedophile, is the ideal place to work," he said. "Inevitably some of those types gravitated to the boarding schools."
Like many in the Episcopal church, Ingersoll mainly just wants to see predatory behavior like White's cease to exist so they can continue doing the work they believe is most important.
"Each diocese has a bishop and if something like this happens in your diocese and your diocese is getting sued I would think maybe that bishop would bring it to the attention of our presiding bishop," he said. "But I just think that probably it got contained, and if so, shame on us."