In recent generations of high divorce rates and unwed parents, it seems there have never been so many young people struggling to find someone to fill the role of father. Throughout history, whether because of war, disease or the dangers of life, there have been multitudes of fatherless youths, and sometimes there have been men willing to play father and mentor in their lives.
In honor of Father's Day, and in honor of the men who have taken on such responsibilities, here are stories of three Haywood County men who did just that, changing the future of a family, a county, and a cultural and ethnic nation.
Saving a familyThomas "Tommy" McCracken was only 12 when his father, Taylor, died of a gunshot wound on Dec. 26, 1925, shot by Howard Messer over reasons that have never been made clear.
Tommy's mother, Annie Greene McCracken, had nine children, ages 16 to 4 months, a farm on Upper Crabtree, and not much else. Her oldest son left home soon after the shooting, and Annie turned to Tommy for help. As Tommy would later tell, his father's family was already planning to divide up the children among them.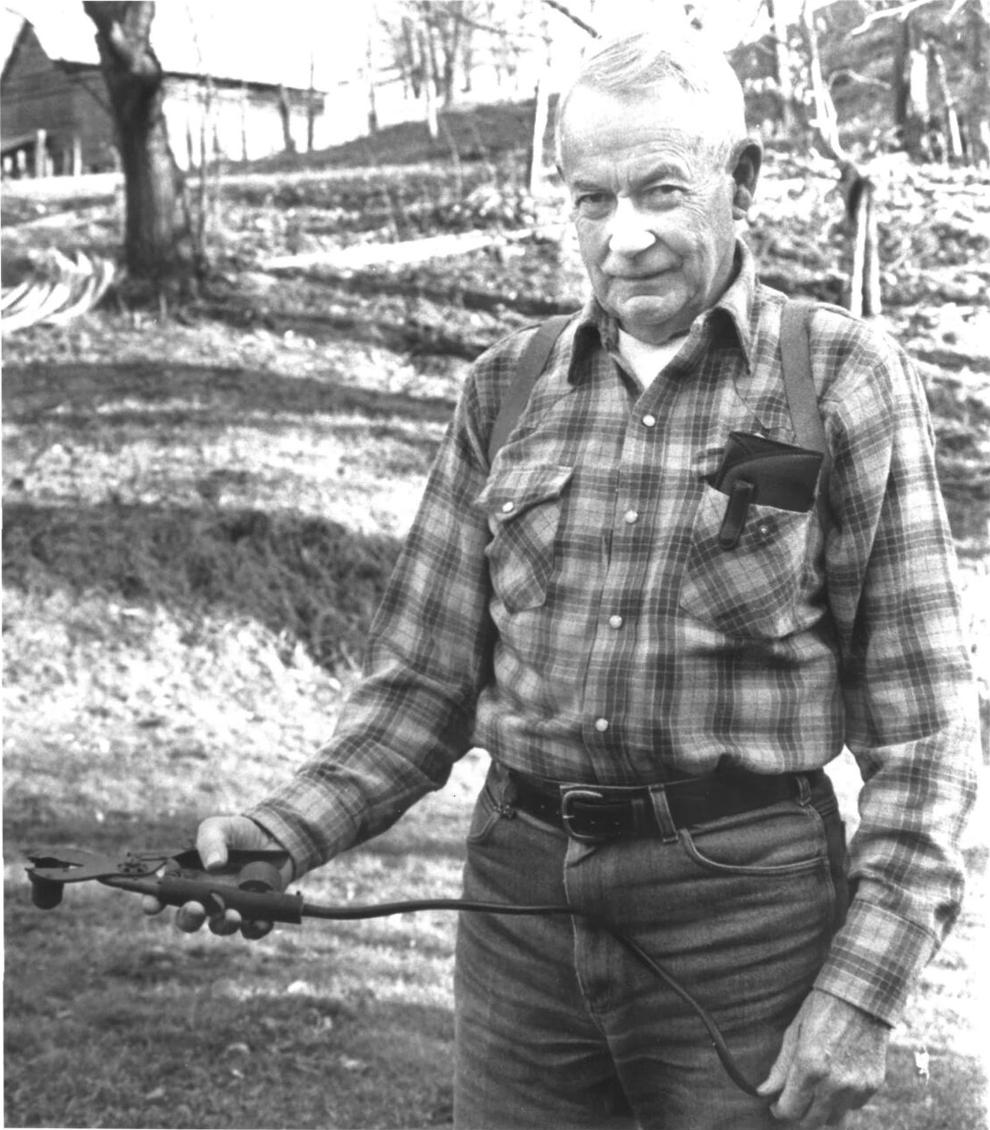 "She told me if I would stay with them, she could keep them together, but if I didn't, she couldn't," he said in a 1998 interview. Tommy chose to stay, rising early to do farm work before heading to school, working late into the night after he got home. He put out a crop of tobacco and assigned farm chores to his siblings, who wondered why their brother got to be the boss. Tommy finished high school, though one year he missed 43 days, trying to tend the farm. He also stayed with the family until he was 27, delaying marriage and ambitions to get a job off the farm until all but the two youngest had finished high school. In 1998, two years before Tommy died, his six surviving siblings organized a dinner as a formal "thank you."
"We couldn't fully appreciate him until we were grown up and had kids of our own," said sister Lucy Grand. "I do remember that he was always there. He took over the father's role totally, and that's a big job for a 12-year-old."
Education legacy for Haywood CountyThe roles of teacher and father can blur at times, but when one man fills both roles well, the effect upon a community can last for generations. Such was the case of the Baptist preacher, D.B. Nelson.
Nelson's name is not so well known in Haywood County history, but his student, Henderson County native Richard A. Sentelle, was one of Haywood's critical leaders at the turn of the 20th century, laying the groundwork for a school system struggling to progress after the long-term damage of the Civil War. Sentelle's father joined the Union Army and survived the Civil War but was killed, possibly in a robbery, on the way home, just on the Buncombe County side of Pisgah Mountain.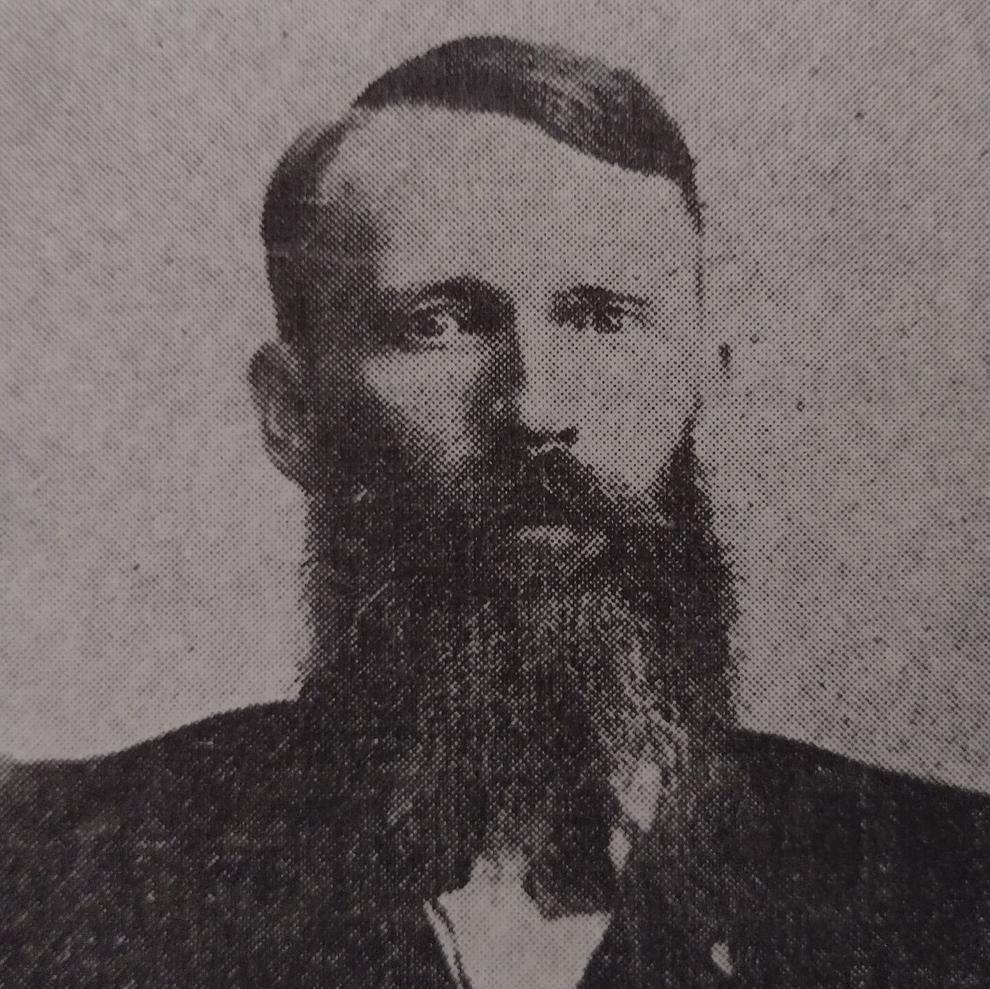 Sentelle, then 19, was focused on providing for his mother and siblings, and had no plans to continue what little schooling he had. However, a widow offered to let him board at her home and attend a nearby school. In his memoirs, and in a biography written by Clark Medford, Sentelle doesn't say much about his first teacher, but his second teacher, the Rev. D.B. Nelson, affected him profoundly. He ended up living with Nelson and decided to pattern his life after the man.
We know something of Nelson from his August 1895 obituary. A native of Tennessee, Nelson came to Western North Carolina to take charge of the Confederate Government's salt-peter mines in 1864. The next year, he moved his family to the region and became an ardent Baptist minister, serving many years as president of the Western North Carolina Baptist Convention. He also worked to establish Sunday schools in Baptist churches throughout the region and was an ardent prohibitionist.
Haywood County benefited from Sentelle's decision to model Nelson. Following in the minister's footsteps, Sentelle took on the job of teaching in Haywood County and was also ordained as a Baptist minister. He spent 57 years in the ministry and more than 50 years teaching school. He also served as the county's first superintendent of education, a role he held for 30 years, while continuing to teach himself.
Sentelle was a familiar figure on Haywood County roads, traveling first by foot, then on horseback, to visit each of his schools. He examined and certified teachers, organizing training sessions for them and often had to hurriedly find a substitute teacher for his own classroom when he had to rush to a school where there was some report of trouble. Meanwhile, he also preached at churches from the upper Pigeon River regions downstream to Jonathan Creek and served as secretary of the Western North Carolina Baptist Convention.
Throughout his multiple careers — for Sentelle also farmed — he continued to further his own education. He gave up the role of superintendent in 1921, but taught at Bethel High School into his 80s. At age 87, he was still enrolling in the Lake Junaluska Summer School, conducted by Duke University. At age 87 he wrote, "I want to learn more." He died the same year, but his passion for learning moved Haywood County schools into the 20th century.
Helping to save a nationSometimes the decision to step into the role of father has profound consequences not only for the adoptive child, but for a nation. Such was the case for the man who became a second father to Haywood County native William Holland Thomas.
Richard and Temperance Thomas had settled along Raccoon Creek, just east of Waynesville, when Richard was drowned — stories vary about where his death took place. Temperance gave birth a few months later, in 1805, to their only son, William. Will was 13 when he went to work managing Felix Walker's trading post on Soco Creek, where the majority of the customers were Cherokee. Will soon learned the Cherokee language and caught the attention of Chief Yonaguska.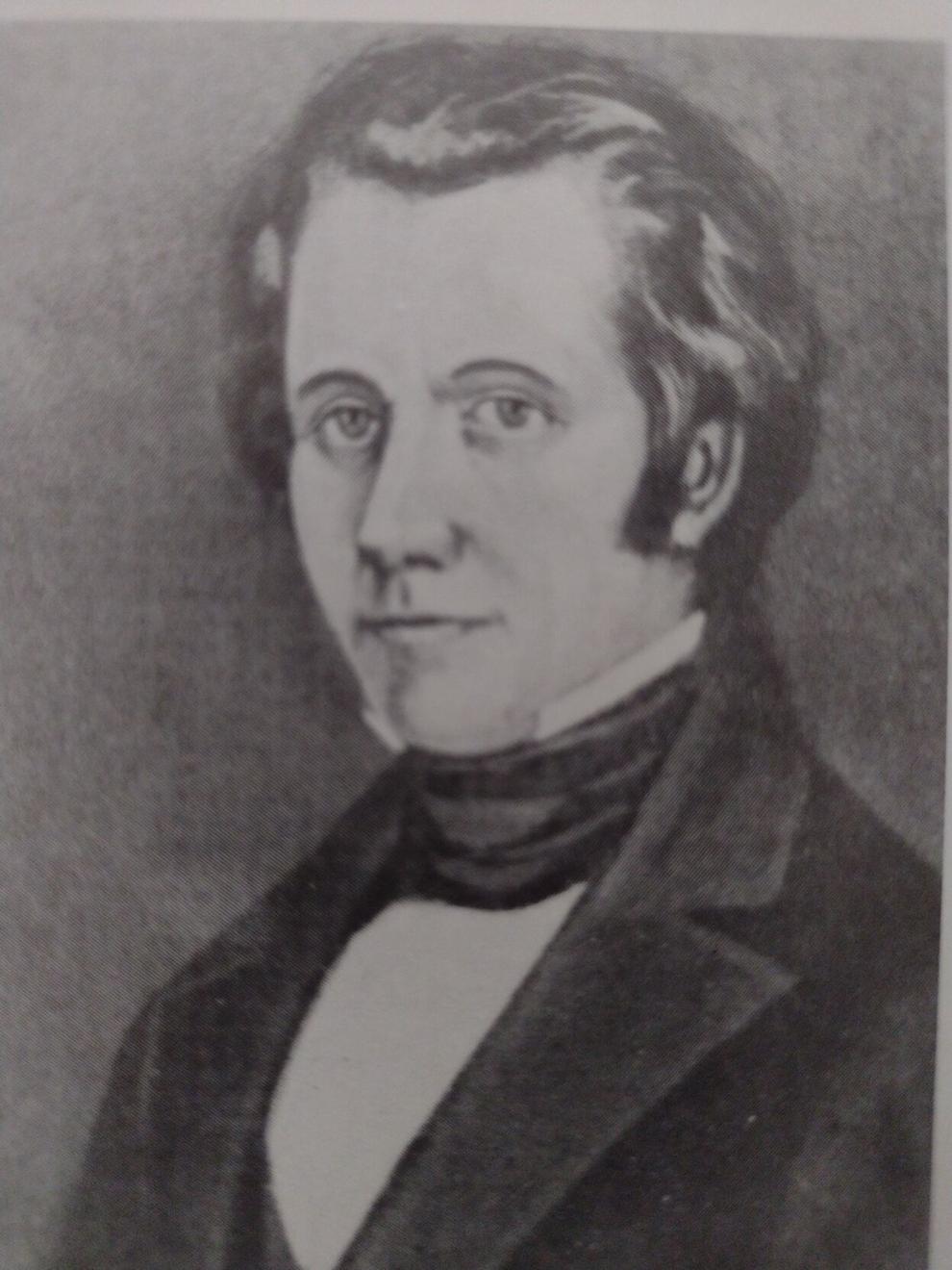 As told in Confederate Colonel and Cherokee Chief: The Life of William Holland Thomas, "the chief felt a peculiar sympathy for the young white boy who had no father or brother and who lived separated from his mother. Yonaguska noticed, too, the boy's fascination with the Cherokee and his unusual benevolence toward them. Wishing both to protect him and to repay him, Yonaguska adopted William into his clan."
James Mooney, who wrote extensively on Cherokee history and culture, described Yonaguska as "the most prominent chief in the history of the East Cherokee. … In person he was strikingly handsome, being six feet three inches in height and strongly built. … In power of oratory he is said to have surpassed any other chief of his day. When he was about 60, the chief came close to dying of illness, falling into a trance so deep his people believed him dead. He awoke, however, and declared he had been with God and been given messages to bring back to his people."
The relationship between Thomas and Yonaguska was so close that when Yonaguska, somewhat addicted to alcohol, not only gave up drinking at Thomas' encouragement, but called his people together and declared God had allowed him to return particularly to warn them of the evils of whiskey. The chief and each one of the council then signed a temperance pledge, written by Thomas at his request.
Yonaguska died at about age 80, in 1839, at a time when the U.S. government was forcing the removal of the five Native American nations, including the Cherokee, from the East. According to Moony, Yonaguska "had himself carried into the townhouse on Soco … he made a last talk to his people, commending Thomas to them as their chief and again warning them earnestly against ever leaving their own country. Then wrapping his blanket around him, he quietly lay back and died."
Thomas repaid the chief's love and trust, devoting much of his young adulthood to ensuring the Cherokee could remain in the Great Smoky Mountains. He constantly traveled to Washington, D.C., and to Raleigh to lobby on their behalf, arguing on legal technicalities that the Oconoluftee Cherokee were not bound by the removal treaties. Thomas purchased land and held it in trust for his adopted people until the federal government conceded the Oconoluftee Cherokees' right to remain.
In later years, Thomas suffered from bouts of severe mental illness that wrecked his formerly prosperous business enterprises. When debt-holders threatened to take the lands he held for the Cherokee, his adopted people were forced to sue Thomas to gain formal title to some of the remaining lands. Thomas was mentally clear enough at that time to inform the court that he supported their suit against him, and the Native Americans won title to the land. The concern shown by a Cherokee chief for a fatherless white youth was repaid in an enduring legacy – the Qualla Boundary, where the Eastern Band of Cherokee live today.
Sources for this story include James Mooney's History, Myths and Sacred Formulas of the Cherokees; Confederal Colonel and Cherokee Chief: The Life of William Holland Thomas by E. Stanley Goldbold, Jr. and Mattie U. Russell; and articles by Kathy N. Ross for The Enterprise Mountaineer, dated Oct. 26, 1998 and Oct. 18, 2002.