"I don't think society in general realizes what healthcare workers go through," Kelly Allred told me, as she carefully applied royal icing to a cookie shaped like an ice cream cone. "Losing sleep; not seeing their families. There's missed meals. You're on your feet all the time."
Allred is a licensed respiratory therapist and currently works at Advent Health (formerly known as Park Ridge Health in Hendersonville). But the majority of her time is spent at her bakery, Wildflour Blue, located on Pisgah Drive in Canton.
"You have child fatalities. You see firemen come in from fires. You see friends and family that you work with in the ER, and they come in and they're fatalities. You're going to see it all," Allred said, as she added lines to the cone part of the ice cream cone-shaped cookie. "You're going to do it all. And eventually, you're going to get tired of doing it all and seeing it all. It doesn't make you any less of a person for not wanting to do that."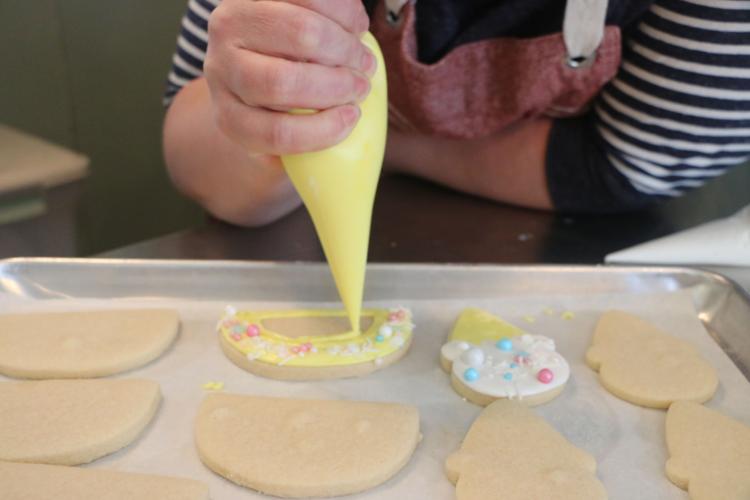 We're sitting in the back room of the bakery on a windy day. The bakery itself has a shabby chic vibe, reminiscent of a Pinterest-perfect farmhouse kitchen, with various shades of blue and white, cute wooden signs.
Wildflour Blue is the culmination of a hobby Allred pursued as a way to find relief from the stress of her work, a hobby inspired by a trauma orthopedic physician's assistant who would challenge her and the nurses to make bigger and better bakes.
"One day, he brought chocolate bars, and we had to take it home and make something with it, and he would pick the one that was his favorite," Allred said. "I didn't always win, but I loved the challenge — getting up every day and making a dozen cupcakes for my coworkers before work … it helped me and also them."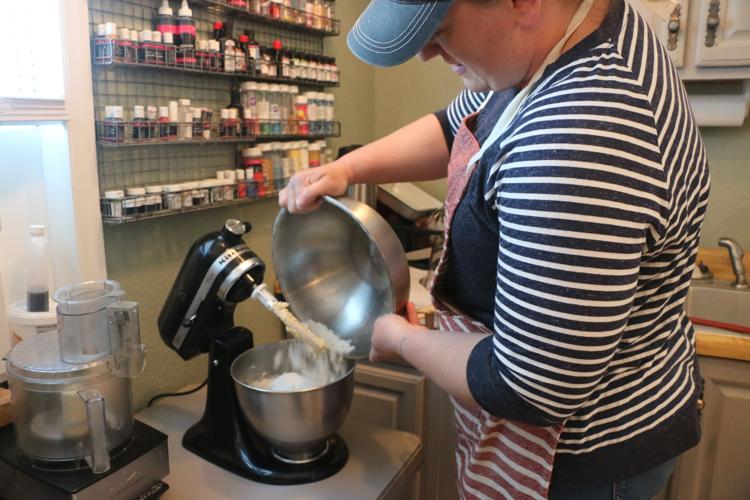 She started getting serious about baking after a friend asked her to make decorative cookies for a birthday party. The cookies were "horrible," Allred said, but it motivated her to do better. She eventually launched a lucrative cookie business on Etsy.
It was a fun diversion from the especially difficult nights at the hospital.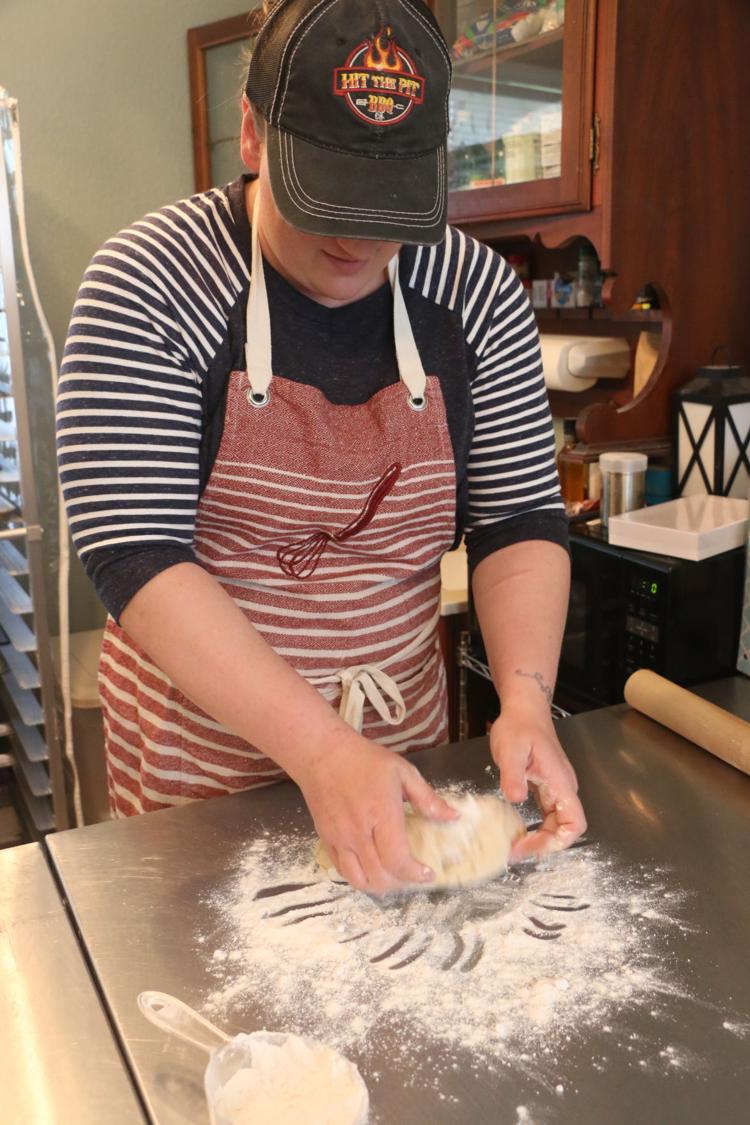 "The job got to me at Mission [Hospital]. It was very stressful," Allred said as she moved on to ice a cookie in the shape of a taco. "I don't think people realize that respiratory [therapists are] in there at trauma doing what nurses do. And people who have to go into those traumas, it's a hard job."
She added sprinkles to the top of the cookie.
"You have geriatrics that are dying, and you have to be in the room when people are parting with their loved ones, and people parting with their children …. Being exposed to that kind of trauma degrades you over time," she said.
Allred was quick to tell me that she loves her work as a respiratory therapist, that she's good at what she does, and that she adores her work family. But that doesn't make it any less soul-wrenching.
I get it. My father has been a paramedic for over 30 years in one of the most populous counties in Texas. He's good at what he does – I experienced the benefits of his particular skill set as a kid – and I think he genuinely enjoys the work. But that doesn't detract from the kind of trauma a job like that leaves with a person.
And I think Allred was relieved that I got that; you can take immense pride in your work and still feel like you need an escape from it. My dad has photography; for Allred, it's baking.
"Baking became therapeutic for me during my days in the ER," she said. Plus, her children get involved in the process — her daughter likes to bake with her mom at home, and her son just loves to eat the food. They both enjoy the cookie decorating parties she offers at Wildflour Blue.
Allred wanted to open a physical bakery for years, and when the building became available at 1209 Pisgah Drive, Canton, she jumped at the opportunity. She was originally going to use the kitchen to bake the cookies for her Etsy business and use the space next door as an office for packaging and shipping. But her husband, Stephen – who works in veterans services in Haywood County – suggested she turn the place into a full-fledged bakery. So she did.
"I was very ill-prepared when I did that," Allred said. "My first day, I didn't have cream horns, and 17 people were like, 'You don't have cream horns.' I've had a lot of trial and error for sure."
She's since been embraced by the small business community in Canton, and has leaned in for advice and support. She's also built a solid reputation for really knowing her customers.
"If you come in, and we've had a conversation, I'll remember you," said Allred. "I know my people. I'll know what they want before they open their mouths. I know what's happening with their families. I have met so many new people here."