Just before the monthly Art After Dark event in downtown Waynesville, the Haywood County Arts Council will be hosting an artist demonstration with painter Richard Baker on Friday, Aug. 7 from 1-4 p.m.
Art After Dark will take place from 6-9 p.m.
Baker's art pays homage to the beauty of the Blue Ridge Mountains in the same way that works of the Hudson River School movement captured the pastoral wilderness of America in the mid-19th century. A disciple of this movement, Baker produces landscapes in oil that are studies in realistic detail and radiant light.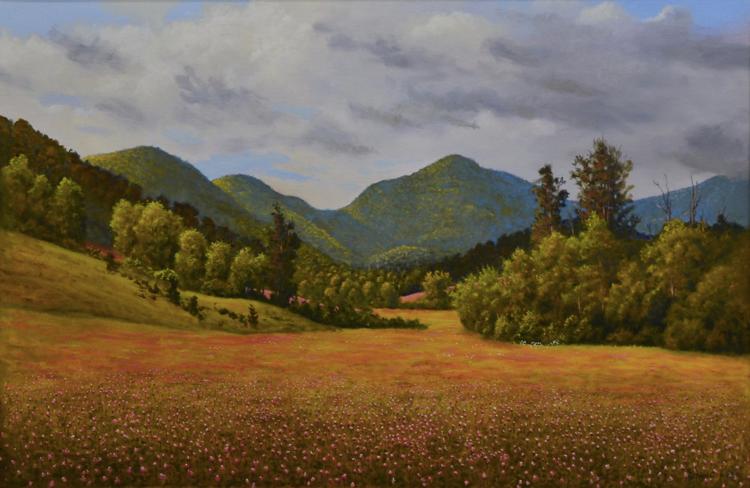 A self-taught artist, Baker is a prolific painter who keeps open studio hours in Asheville's River Arts District. He is at home working in oils, acrylics, watercolors and graphite. He depicts the mountains he knows and loves, as well as doing portraits, figurative work and commissioned pieces.
Come out to 86 N. Main St. to watch Baker create a beautiful landscape.