Mountaineer reader Larry Wooten provided more information about this photo featured last week of officers pouring moonshine down the drain.
The patrolman kneeling and pouring out moonshine is W.R. Wooten, Larry Wooten's father, who is now deceased. The other patrolman was Pritchard Smith, he said.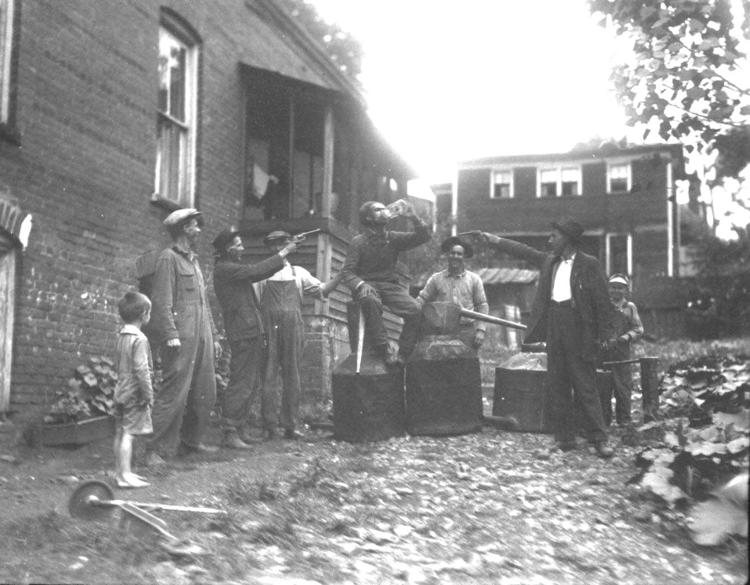 However, Yvonne Bryson called from Gastonia to say she believed the man on the left was her late husband, Eddie Bryson.
Wooten speculates that the other two were with the county sheriff's department.
Decades ago, part of the job of a patrolman (there weren't troopers back then, he noted) was to try and catch illegal moonshiners.
While the caption on The Mountaineer file photo states the moonshine was found in Fines Creek, Wooten said it appears as if the officers were in a building near the courthouse. Oftentimes, after a trial concluded, sheriff officers and patrolmen were charged with destroying the evidence once it was no longer needed.
"I remember one time my dad caught a '53 or '54 Buick that had cases on moonshine in the trunk," Wooten said. "He brought it to the house and parked it in our basement until the case went to trial to be sure evidence would not be destroyed."
Wooten said he father was a patrolman in Haywood County between 1948 and 1967 until he was promoted and was transferred to Davie County. There is still time to fill in the other names if anyone has additional information.