CLYDE — About three dozen members of Long's Chapel United Methodist Church gathered at 8 a.m. Saturday to put their faith into action.
The plan was to spend the morning making an impact in the community by making cookies for emergency service workers, offering a hand to those in need and volunteering at various places.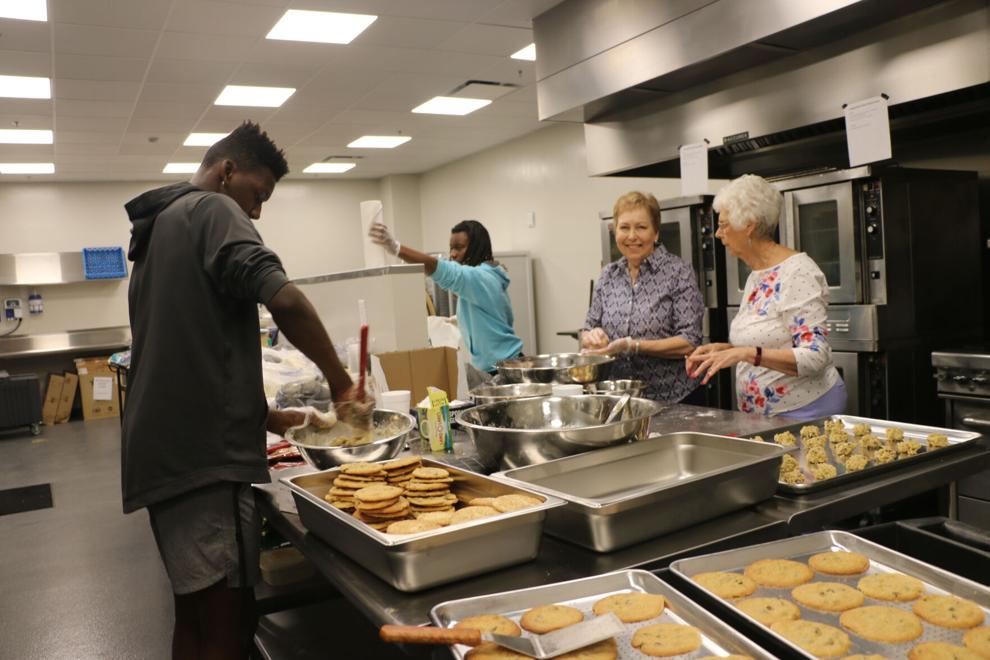 Dubbed "Mission Morning," the effort sent work teams to the Haywood Pathways Center where landscaping was needed, the Pigeon Multicultural Development Center, which was opening its summer camp in two days, helping out at the Second Blessings Thrift Store and delivering home-made cookies prepared that morning to fire and police stations in the area.
Sidney McCrory, the family life coordinator at the church, had jobs lined out for all ages.
Young and old spent the early morning hand-decorating white paper bags for the cookies, while another table was busy putting labels on water bottles to be handed out to shoppers in downtown Waynesville.
"Loving like Jesus, that's what church means to me," McCrory said.
"This is the best of the church — meeting the needs of others," Senior Pastor Chris Westmoreland told the assembled group after they enjoyed a quick breakfast. "We are grateful for the opportunity to not just go to church, but to be the church in the community."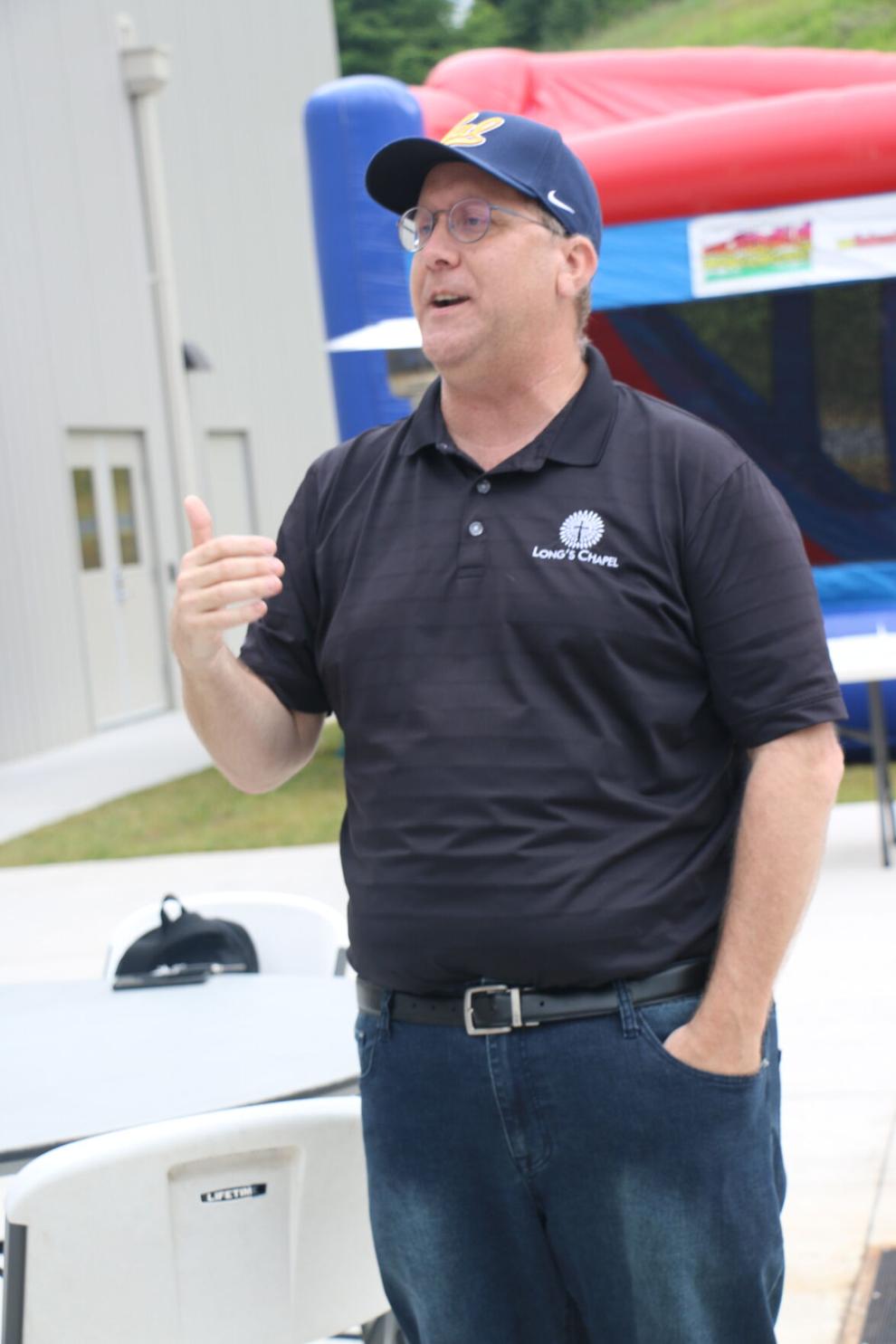 Vicki Faircloth, a retired Western Carolina University professor who taught future teachers, said she was excited to be part of helping get the classrooms ready at the Pigeon Community Center for the opening day of camp.
"It's been a year of isolation," she said, "and it's always good for the spirit to get out to do things for people when we can."
Faircloth has substitute taught in Haywood during the pandemic months.
"I've been at three schools," she said, "and have been astounded at the resilience of our teachers in taking care of other people's children while their own are at home."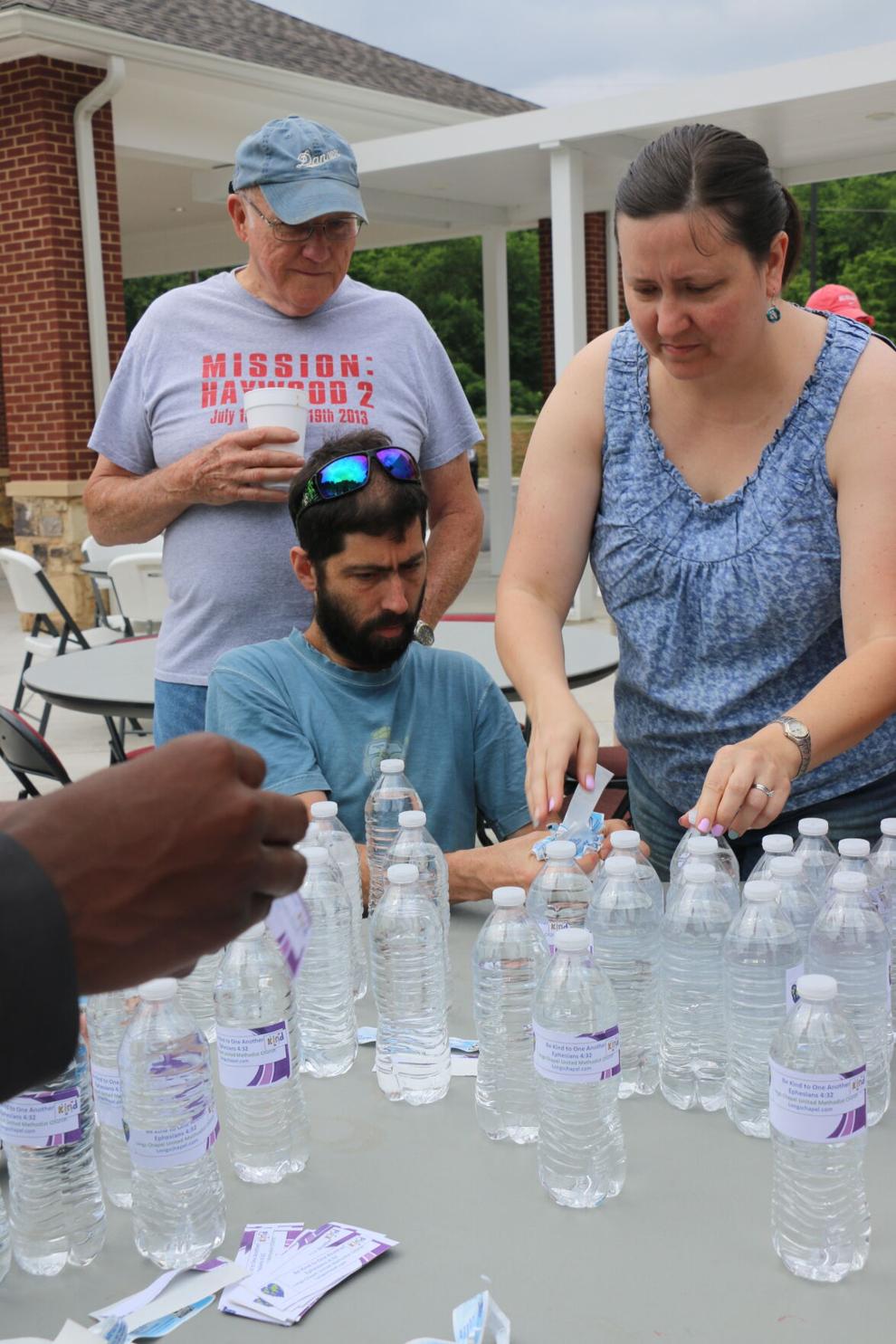 The Roundy family was drawn to the morning mission for several reasons.
"We're new to the church and new to the area," said Jenny Roundy, who parents six children with her husband, Jonathan. "We are excited about meeting new people and about serving the community."
The Roundys brought along four of their six children, as the older two have summer jobs. The family split up for the morning with Jada and James baking in the kitchen while others went to the Pigeon Multicultural Development Center.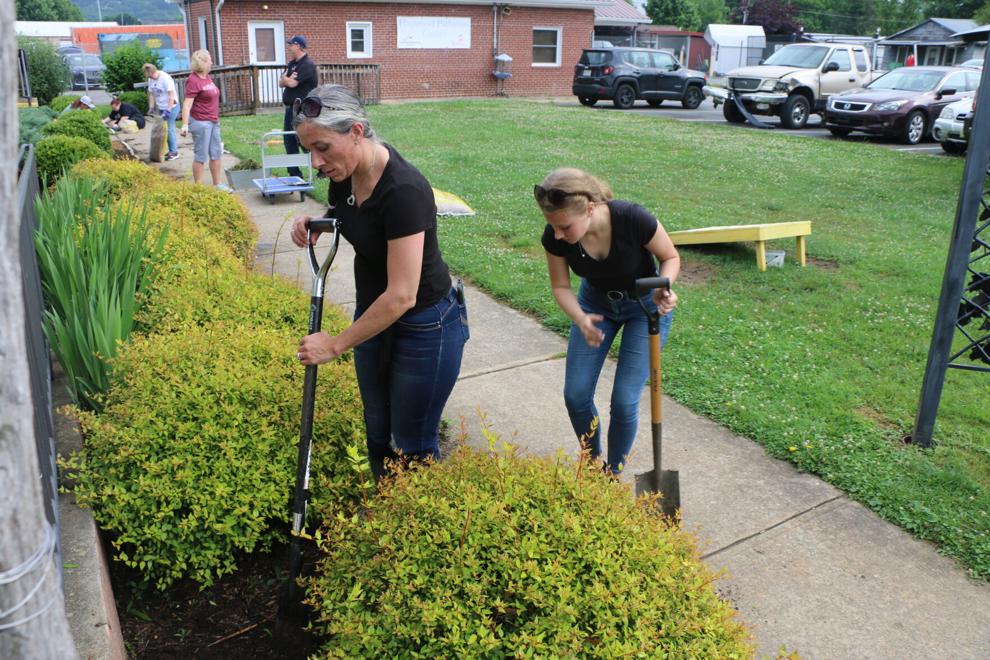 Janis Jacobson volunteered in the kitchen, while her daughter Judy Dotson was headed to the Pathways center to clean out overgrown areas and plant flowers.
"This is a first-time event for us," Dotson said, "so we didn't really know what to expect."
Other volunteers were to show up later in the morning to prepare for the church cookout at noon where there were to be games, inflatable play and fellowship.