Under the new social distancing guidelines made necessary by the highly contagious coronavirus, churches are among the hardest hit groups when it comes to forging a "new normal."
That is happening, though, as churches not only conduct sermons online, but move to holding Bible study groups, administrative meetings and other gatherings in a virtual setting, as well.
"We have a group of pastors meeting online to help each other with live streaming, pastoral care plans, and supporting each other through prayer," said Pastor Nick Honerkamp with the nondenominational New Covenant Church. "We're talking more than we normally talk. Different churches are running different plays. Some have never live streamed and they are buying equipment to do that. Churches without much of an electronic presence are ramping that up and those who have done it for a while are helping them."
Honerkamp said the new model where mass gatherings are prohibited means churches are using both new and old technology. The online worship and study groups incorporate the latest tools available such as Zoom virtual meetings, but churches also have the phone numbers of their congregation members. Staff members are calling or texting each member to see if they have any unmet needs church volunteers or staff can help with.
"I'm really proud of where churches in Haywood County are right now," he said. "They are sharing ideas, equipment and spurring each other on. It is an interesting time."
Honerkamp said he's found that far more people are listening to online worship than would have attended a Sunday gathering, a sentiment echoed by other churches in the community. He said the New Covenant online views went from hundreds of views to 10,000 views.
"People are looking at several different options right now," he said. "They are looking for hope and hope has a name. It's Jesus, because Jesus works in every economy."
Ministering to all ages
At Canton First Baptist Church, Sunday services, Wednesday gathering and Bible study groups have all moved online. This is in addition to the 11 a.m. Sunday slot the church has had for decades where services are broadcast on WPTL radio in Canton — a paid spot made possible by Jeremy Pressley Insurance.
"It's a new way to minister," said the Rev. Dr. Court Green. "It's exciting and terrifying at the same time. Overnight we all became televangelists. We're having to get used to new roles like 'how do you minister from someone from 6 feet or more away?' No one has written a book on it. We're looking to the spirit for guidance and doing our best."
Greene said the church members who are text savvy love the new model, but yet, human beings were created to be social.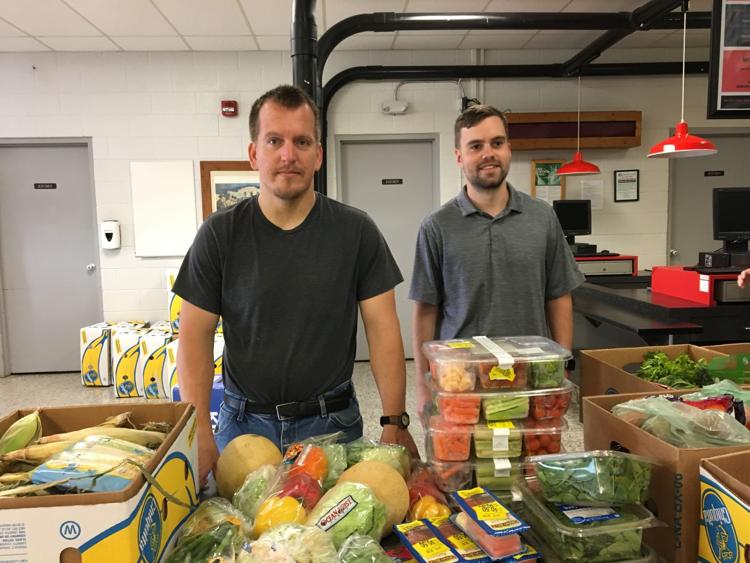 "Imagine if this happened 15 years ago? We wouldn't have the ability to do any of this stuff good thing for our church."
Greene said he's more puzzled than worried by his church's reaction to the new way of worshipping.
Generally speaking, Baptists get freaked out a bit when they have to change," he said, "but this, they've just rolled with it."
Myra Steadman, who works with the church administrative team, said the Bible study supplier provided a way for study groups to meet online, and on Wednesday, Greene will continue his instruction in 2 Corinthians through Zoom. In addition, church children's teachers are sending out Facebook assignments, attaching a story video and asking children to take a photo of their drawing to send back, Steadman said.
Storm will pass
At Calvary Road Baptist Church in Maggie Valley, the Rev. John Swanger said his church has long been offering online services, but noted Sundays just aren't the same now that there are no gatherings.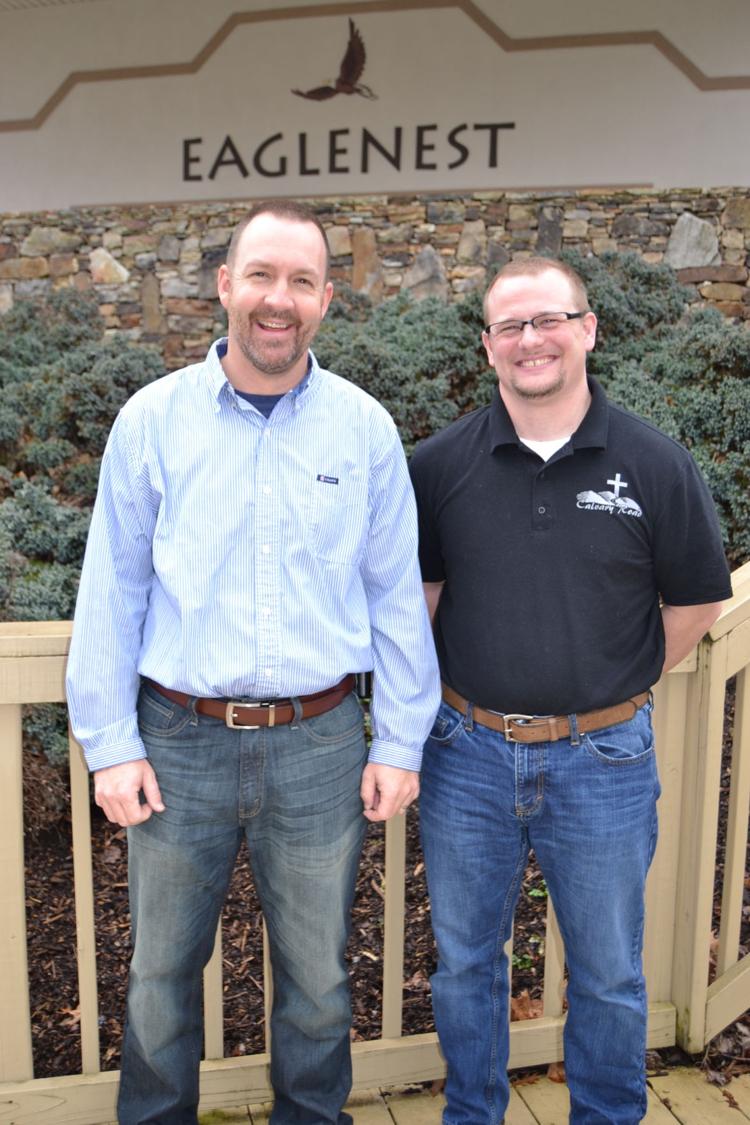 "It's very quiet. I'll say that," he said. "Just the sweet presence of people gathering is such a blessing. It would be more difficult if we didn't have any way of reaching out to them, so at least we have some way of staying connected."
Swanger said he feels for families who lose loved ones, considering funeral services are either being postponed or compressed to family members who won't exceed the recommended group threshold — 50 as directed by N.C. Gov. Roy Cooper, or 10 as recommended by the Center for Disease Control.
"They have no church family to love on them," Swanger said of those who lose loved ones. "I know when my dad died, people connecting with me made it a whole lot more bearable. Now we just can't do that. We're still using lots of text and Facebook messages, but it isn't the same."
While Calvary Road has long had an online and Facebook presence, Swanger said he hadn't used Facebook until two weeks ago.
"Never in my lifetime have I ever witnessed a shutdown of the church," he said. "We are used to getting together and praying, yet, so much encouraging texts and posts being put up. People are encouraging one another. That will get us through. They can't stop prayer. That's the key. Just keep praying. There's never been a storm that kept on going."
Calling on creativity
At Long's Chapel United Methodist Church, the Rev. Chris Westmoreland said the governor's latest announcement that schools will not resume until mid-May at the earliest will likely mean the same thing for church gatherings.
Church leaders are already looking for alternate ways to handle Easter worship, which will be April 12.
While churches are technically exempt from the governor's order, Westmoreland said, many congregations include an elderly population that's among the more vulnerable groups.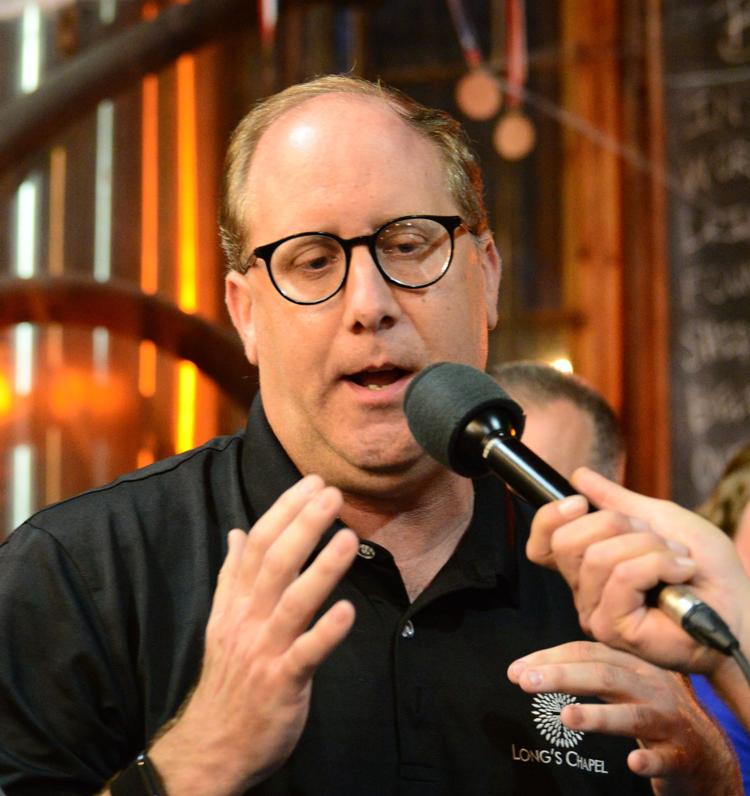 "We're trying to be respectful of CDC," he said. "We've got to do our part. Want to provide ministry to our folks and are looking at creative ways of doing that."
Like many churches, Westmoreland said the Long's staff is calling every member of the congregation to ask whether they have specific needs where the church can help.
Throughout history, people have been asked to do their part in a time of national crisis, he reflected, chuckling that this time the ask can be viewed as 'sitting on the couch and watching TV.'
"Surely we can do more than that," he said, speaking of the ways Long's Chapel and the community have typically rallied to advance the greater good locally. He mentioned an article he read about a Chicago pastor who observed the church had changed more in the past 10 days than the past 10 years.
He related the societal disruption of the coronavirus threat to what happened in the nation after 9/11, when people pulled together in many different ways. He predicts the result will be much stronger churches.
"It's an interesting time in our culture. A lot of people are on autopilot and going through life unconsciously," he said. "With this, the rhythms are getting broken, and people are asking me one of two questions: Is this the end of the world? Or, where can I find God? I hate that it takes a crisis to help us become more spiritually aware."
Westmoreland said that the one thing that will cause a church to thrive is persecution.
"This time the church isn't persecuted by people, but by a virus," he said. "I'm expecting to see revival."