It's been a year and a half since Calvary Road Baptist Church relocated to the former Eaglenest Entertainment facility in Maggie Valley.
The move has been a good one, said the Rev. John Swanger, the senior pastor at Calvary Road who works with a staff of seven in a church where up to 800 worship weekly.
"We've gotten down to one service," Swanger said. "We're still learning how to do things in the new place. It's been exciting."
While Calvary Road has one of the largest church facilities in the county, Swanger emphasizes the role of the church is out in the community.
"I always say we don't want to be cooped up Christians," Swanger said. "We need to get out of the doors and be the hands and feet of Jesus."
He spoke of the study the church did on the book of James directing Christians to put their faith into action.
"We can't just be hearers of the word. We need to be doers of the word," Swanger said. "We started a missions program that's now become Samaria's Well based on Jesus sitting at the well with the woman and meeting her at her real need. We believe the well never runs dry."
One of the missions for Calvary Road is the Haywood Pathways Center, which the church supports with both funds and volunteers.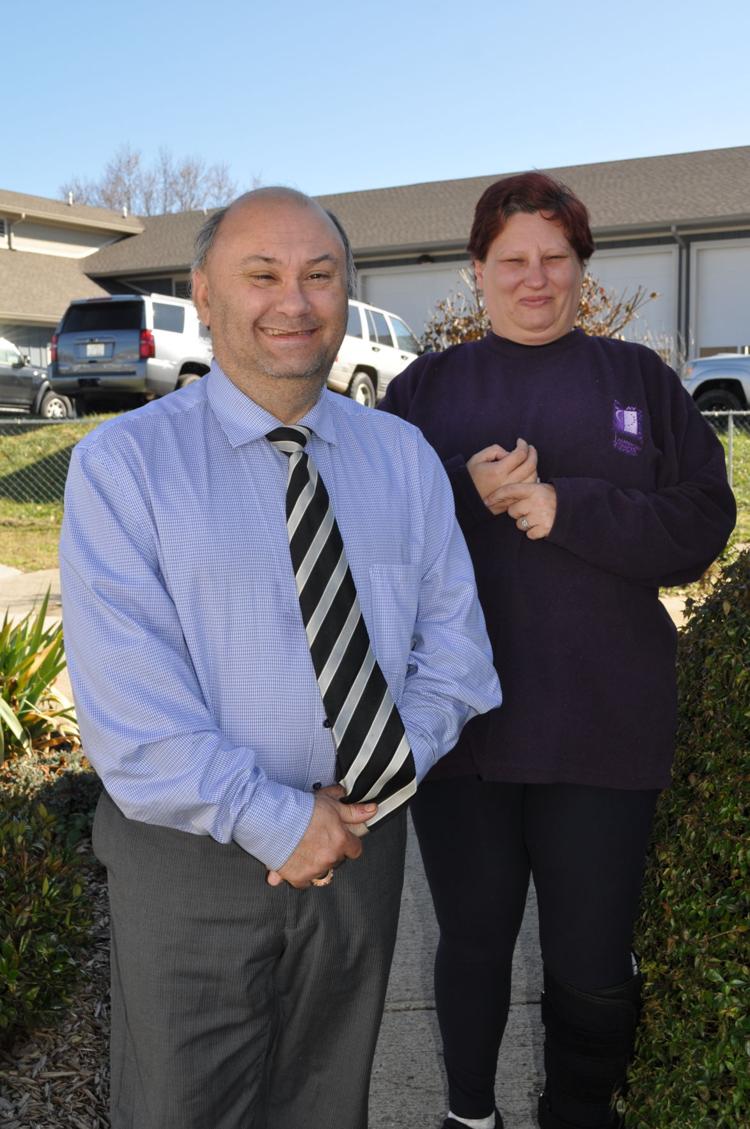 "There should be a soft spot in every person's heart for a woman and her children without a place to stay," he said, noting that is one of the needs being met at the Pathways Center. "We're thrilled that this is a part of what's going on here in our county."
Still, Swanger understands why the community has become conflicted by the facility that accepts individuals willing to abide by a strict set of rules and have made a commitment to turning their lives around.
"We believe in what Pathways is doing," he said. "We refer people to the Pathways Center and we want to put our dollars behind where we are making referrals."
Still, Swanger said there are some individuals who associate the problems of those who are addicted, mentally ill or without a home with Pathways, something he believes is not warranted.
"There are drug problems in homes with families who have jobs," he said. "You can't just throw a blanket statement out saying that drug problems are the result of pathways. Maybe they see if we didn't have it, that all homeless p would leave. But every little town I'm in, they are dealing with the same thing."
If the Pathways Center was removed, the community would still have the same issues, drugs, disease and hurting people, he said.
"If we have an avenue to help people, we need to get behind it," he said. "Every one of these people are somebody's child, somebody's grandchild. Each of us, for whatever reason, could be in the same position. We don't know what is causing these down spirals. But we can all be a part of transformation in somebody's life."
Calvary Road Baptist Church financially supports the Pathways Center through a quarterly contribution and then sends in an extra gift every now and then.
"With any ministry, it is Jesus who said if you give a cup of cold water in my name, it's like you give it to me," Swanger said. "We don't need to investigate whether people are legitimate or whether they are telling us the truth. We are God's people — the hand and feet of Jesus. When we extend our hand, it is really his hand. We want people to experience the love of Christ and that love is shown through us."