Pies, jack-o'-lanterns, decorations — if you're feeling festive, take a trip around some of Haywood County's produce stands and pumpkin patches for your pick of the season.
Waynesville
First United Methodist Church, 566 South Haywood Rd, Waynesville
The church sells pumpkins until the end of month with proceeds going to the church's youth ministries. The pumpkin fundraiser goes specifically to FUMC summer youth programs, which include a backpacking trip as well as local and national mission trips. In past years, the youth have gone to Mississippi, Washington, D.C. and even as far as Canada.
Pumpkin patch hours: Monday–Saturday, 10 a.m. to 6 p.m., Sunday 12–6 p.m.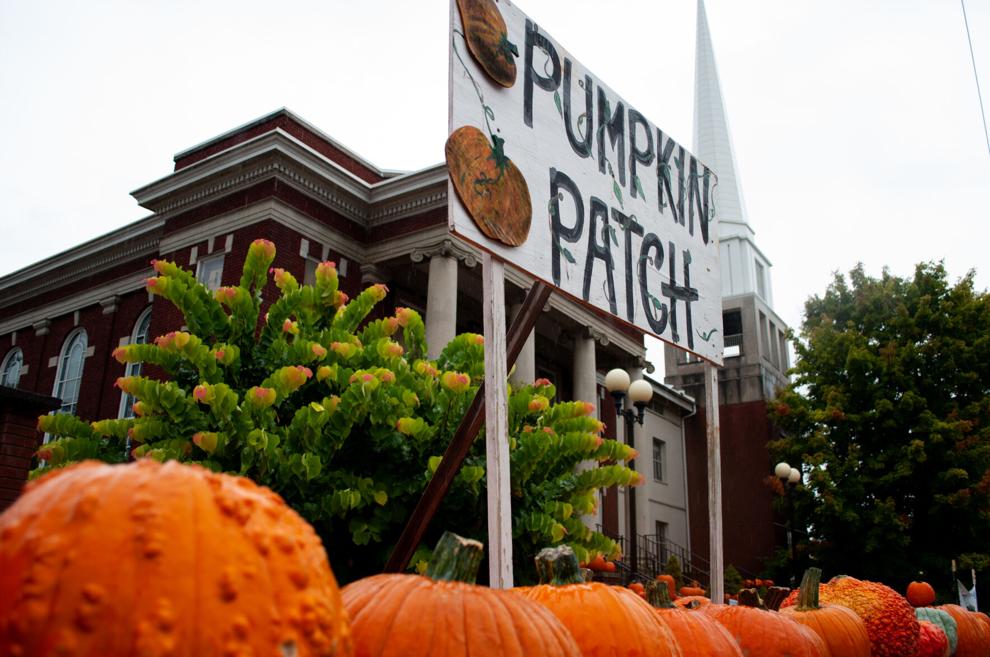 Christopher Farms, 2266 Crymes Cove Rd, Waynesville
Year-round farm stand for Christopher Farms is selling pumpkins through the month. There you'll also find a wide selection of jams, jellies, nuts, candy and more.
Hours: Monday–Saturday, 8 a.m. to 5 p.m.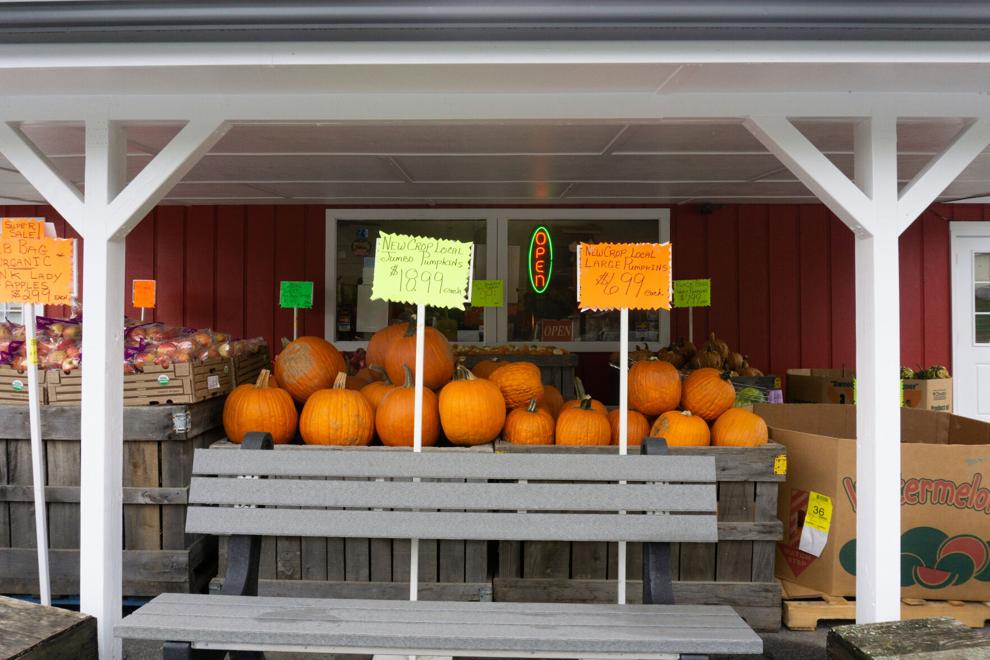 Barber Orchards Fruitstand, 2855 Old Balsam Rd, Waynesville
Most people go to Barber Orchards Fruitstand for their bakery and apple varieties, but the fruit stand also carries pumpkins through the month of October. Swing by for some apple cider donuts, world-famous apple cakes and a carving pumpkin.
Hours: Monday–Sunday, 9 a.m. to 6 p.m.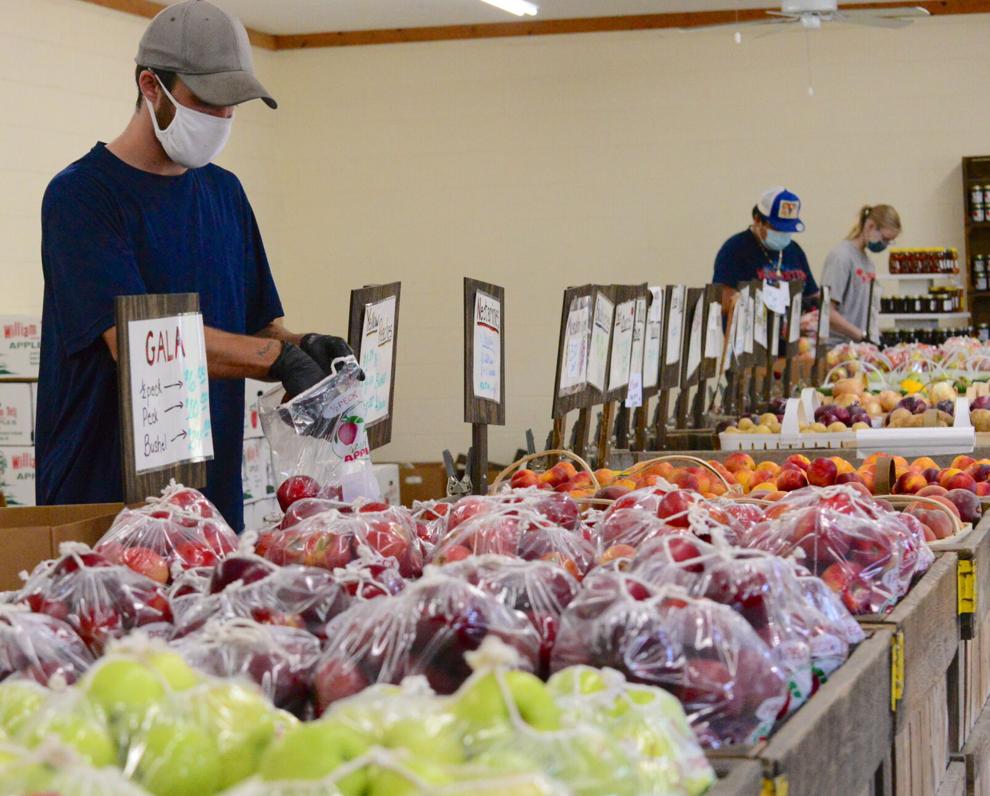 Haywood's Historic Farmers Market, 250 Pigeon St, Waynesville
Featuring vendors from Haywood and surrounding counties, Haywood's Historic Farmers Market showcases local produce, meats, heritage crafts and more.
Hours: Saturday, 9 a.m. to 12 p.m.
Clyde
Ledford Produce Market, 190 Fines Creek Rd, Clyde
Located in the Fines Creek Community center, Ledford Produce Market serves north Haywood County.
Hours: Monday–Sunday, 10 a.m. to 10 p.m.
Presnell's Produce & More, 6209 Crabtree Rd, Clyde
Presnell's Produce has a wide selection of local produce, meat, dairy and pantry staples.
Hours: Monday–Saturday, 10 a.m. to 6 p.m.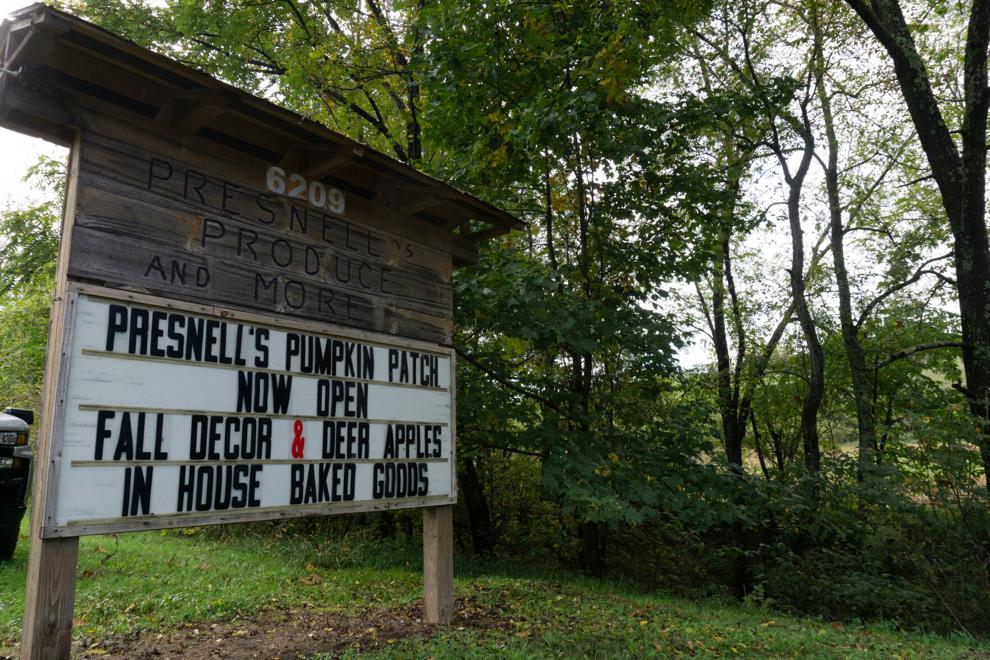 Canton
Duckett's Produce, 6160 Carolina Blvd, Canton
Duckett's may have only been selling produce to the public since 2005, but the family-friendly farm has been recognized as a North Carolina Century Farm, for 100 years of continuous agriculture heritage. In addition to seasonal produce, you can sometimes find "Mama Moody" frying up some apple, peach and coconut hand pies.
Hours Monday–Saturday, 10 a.m. to 6 p.m., Sunday, 12–6 p.m.
Cold Mountain Corn Maize, 4168 Pisgah Dr, Canton
After you work your way through the corn maze, plenty of fall-themed, family-friendly activities will be waiting. Highlights include a pumpkin patch, hayrides and a mini maze for the little ones.
Hours through October: Wednesday–Friday, 4-9 p.m, Saturday–Sunday, 1-9 p.m.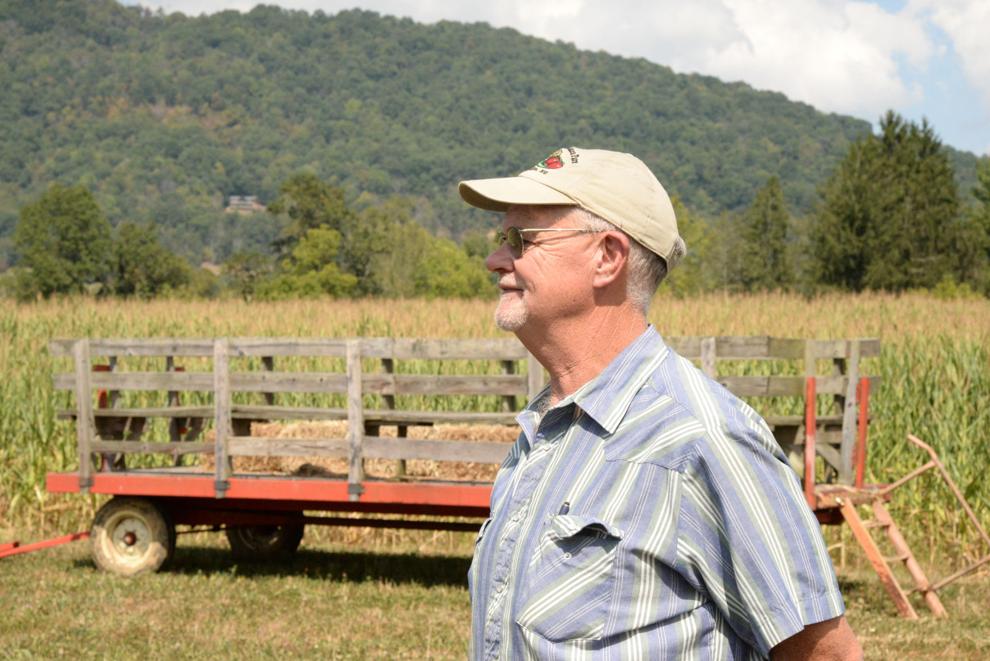 Ten Acre Garden, 158 Chambers Farm Ln, Canton
Swing by the over 100 year old farm on Saturday evenings for a fresh-made brick oven pizza. While you're waiting, peruse their selection of pumpkins and seasonal produce.
Hours: Monday–Friday, 10 a.m. to 5 p.m., Saturday, 10 a.m. to 7 p.m.
Smathers Farmers & Public Market, 118 Main St, Canton
The newest farmers market in Haywood County, Smathers features nearly two dozen vendors each week, as well as live music.
Hours: Thursdays, 3:30–6:30 p.m.
Maggie Valley
Old Gray Mare, 5678 Soco Rd, Maggie Valley
Chock-full of local produce, The Old Gray Mare on SoCo Road in Maggie Valley offers a convenient location to stop by for all your fall needs.
Hours: Monday–Sunday, 9 a.m. to 6 p.m.
Maggie Mountaineer Craft, 2394 Soco Rd, Maggie Valley
Visitors of Maggie Mountaineer Craft will have their choice of pumpkins, as well as plenty of other fall and Halloween decorations. Decor includes signs, dolls, figurines and more. Maggie Mountaineer Craft showcases hand-made artisan products and homemade fudge.
Hours through October: Monday–Sunday, 8 a.m. to 6 p.m.