A good cure for the winter blahs is hiking in crisp mountain air while taking in the surrounding scenery.
When the temperature is above freezing, the wind is calm and the roads clear, wintertime hiking is refreshing, clears cobwebs from your brain — and a great way to exercise.
With a few layers of clothing that include a warm shirt, a light fleece jacket under a heavier outer one, waterproof hiking boots, a hat, gloves and day pack with hiking essentials such as water, winter hikers are set to head out on the trail.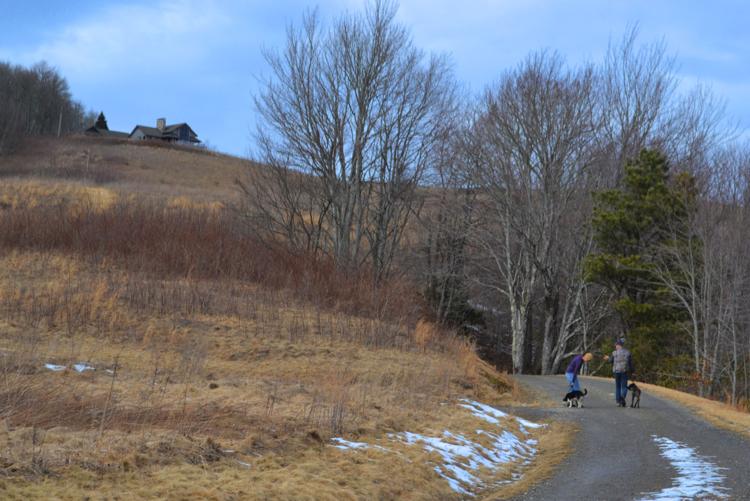 Several trails in the Great Smoky Mountains National Park offer good opportunities for moderate hikes within a relatively short drive from Waynesville.
One of the closest and most picturesque hikes is to Purchase Knob above Jonathan Creek valley. A good portion of this 3-mile in-and-out hike is along Purchase Road, which offers continuous views of the surrounding mountains and valley. Soon after beginning the hike, you'll hear and see a rushing stream cascading down a slope. And you may notice bright green mosses along the roadside and rhododendron adding color to the winter landscape.
After a mile or so of hiking uphill at a moderate incline, you will come to a clear area where the final ascent to Purchase Knob begins. After reaching a fork in the path, head to the right.
If this is your first time on the trail, it's a good idea to keep the Appalachian Highlands Science Learning Center on the hilltop in view, as three trails intersect at one juncture.
Continue to the right on a grassy path to reach the top of the grassy knob where you can gaze at a panoramic view of the mountains. On the way to the top, it's nice to turn around and see the mountains behind you, also giving you a break from climbing up this steeper grade.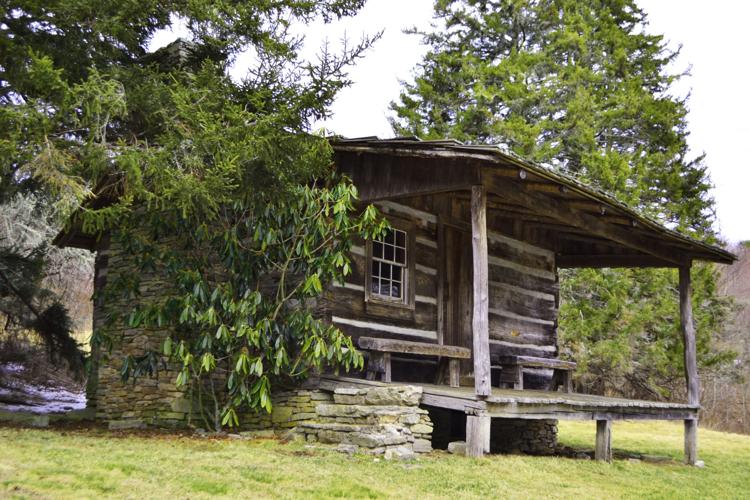 On the way back down, a short side trip to the Ferguson Cabin is worth a few extra steps.
The path to the cabin is marked with a weathered wooden sign, which points the way down the path. The cabin, which was originally built by the Ferguson family in 1874, offers a glimpse into mountain living in past times. A quaint door handle with a string pulley lets visitors inside to see the small, but cozy living area. And a couple of benches on the front porch give hikers a chance to relax before heading back down the hill.
This hike to Purchase Knob and back is a total of about three miles. There are other longer hiking opportunities along the Cataloochee Divide, but this shorter hike is ideal in colder weather when keeping warm can become a concern.
Sandra Barnes is an experienced hiker who has spent many happy hours on mountain trails in Western North Carolina and Colorado.