The basement location of 62 N. Main St. in Waynesville facing Wall Street might be small in size, but big things are happening inside.
Thanks to Waynesville resident Ashten McKinney, her vision of bringing an eclectic, contemporary art gallery to Main St. Waynesville is finally happening.
Inside the brick building underneath J. Gabriel Home and Gifts is a cozy, inviting space that displays a different kind of artistic presence. Art that isdiverse and edgy lines the tables and hangs on the walls of the newest gallery, called Curatory Gallery.
"I've always been creative and enjoyed curating art," said McKinney, 36, who moved to Waynesville from Dallas, Texas, four years ago. "I love finding people and guiding them through the art world. I want to be the art curator in Haywood."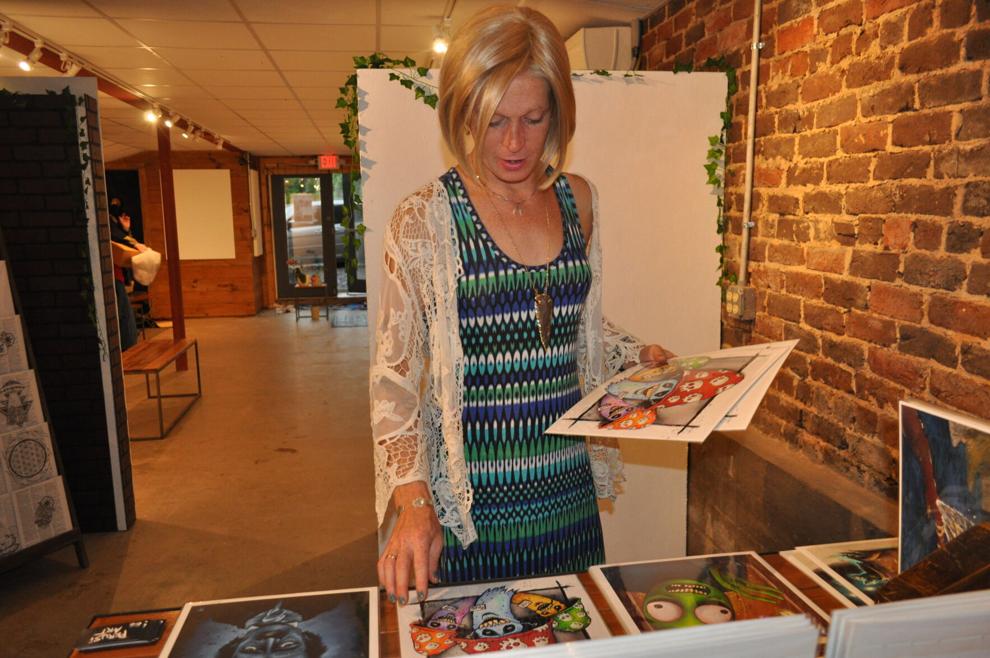 McKinney, who is a painter, previously owned a wine shop with extra studio space that she used to paint and hang her art on the walls. It wasn't long before her wine shop had become an art gallery as more and more local artwork came into the space.
McKinney said Curatory will be her first brick and mortar gallery space that is not linked to another business, and she couldn't be more excited to shake things up.
Her main focus, however, is seeking out the local artists who have a unique style and who might not be well-known.
"A lot of my focus is finding underrepresented people and their art — or those who have been marginalized in their own ways," McKinney said noting that the ceramics potter who joined the gallery has had to re-learn their craft after suffering from a severe accident. "I'm pushing to change what art and fine art can look like in Haywood County. There are a lot of creatives in Haywood County who are super good but aren't in any of the traditional gallery settings."
So far, McKinney has recruited seven unique artists, mostly from Haywood County, with a few hailing from Buncombe.
On Saturday, May 8, the community is invited to come check out the gallery from 5-11 p.m. where the Curatory's first group of artists will be on display during a grand opening celebration.
The featured artwork that guests will see while walking through the door is by Pearl Renken of Asheville, who will be exhibiting a show called "Love is Love."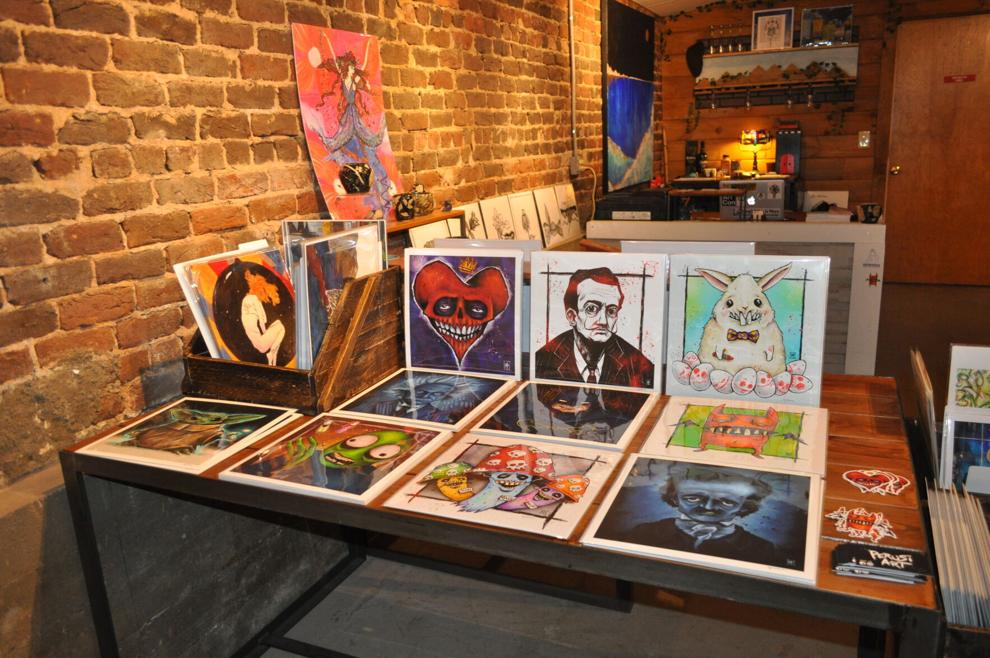 Moving further into the gallery, visitors will see a variety of unique portrait sketches, pottery, art prints, spooky characters, and even handmade magnets made by local artists.
Exhibitors in The Curatory include Katie Blaylock of Waynesville, MacKenzie Murphy of Canton, Raina Kranz of Waynesville, Matthew Perusi of Clyde, Zachary Bartlett of Haywood County, as well as Dru's Mud and Nicole Mackin, who are both from Asheville.
McKinney said the gallery will be constantly evolving and she is always on the lookout for art that push the creative limits.
"With my exhibits, I want to challenge people," she said. "And make people think — if they want."
McKinney also has plans to give back to the community by bringing in artwork from local elementary schools to sell and raise money for art supplies. She also wants to host a juried art show for local high school seniors in the future.
McKinney also hopes that Curatory gallery will eventually become a gathering hub that will stay open late into the evening and offer live music.
"I've got plans — I'm gonna be here a long time," she said.
Curatory Gallery is open during the week on Wednesday through Saturday from 11 a.m. to 7 p.m. and on Sunday from 11 a.m. to 4 p.m.
It is located behind J. Gabriel and next to Boojum Brewing Co.'s The Gem. Private viewings of the gallery are also available by appointment.
Anyone who wants to know more or who might be interested in getting involved is welcome to visit www.curatorygallery.art or call McKinney at 828-222-9222.