NASHVILLE, Tennessee — Clyde author Charley Pearson's off-the-wall humor collection, "The Marianated Nottingham and Other Abuses of the Language," was recently awarded the Silver Falchion Award for Best Fiction Adult Anthology/Collection at the recent Killer Nashville writers' conference in Nashville, Tennessee.
Killer Nashville is a forum for writers in the mystery, thriller, and suspense genres. According to its website, the Silver Falchion Award is "committed to discovering new writers, as well as superlative books by established authors and, upon discovery, sharing those writers and their works with new readers."
Pearson's book "finally reveals the truth about Robin Hood by telling the Sheriff of Nottingham's long-suppressed side of the story." The book also includes 24 short pieces, from skits to short stories to ballads —"solid meter, strict rhyme, and no redeeming social value."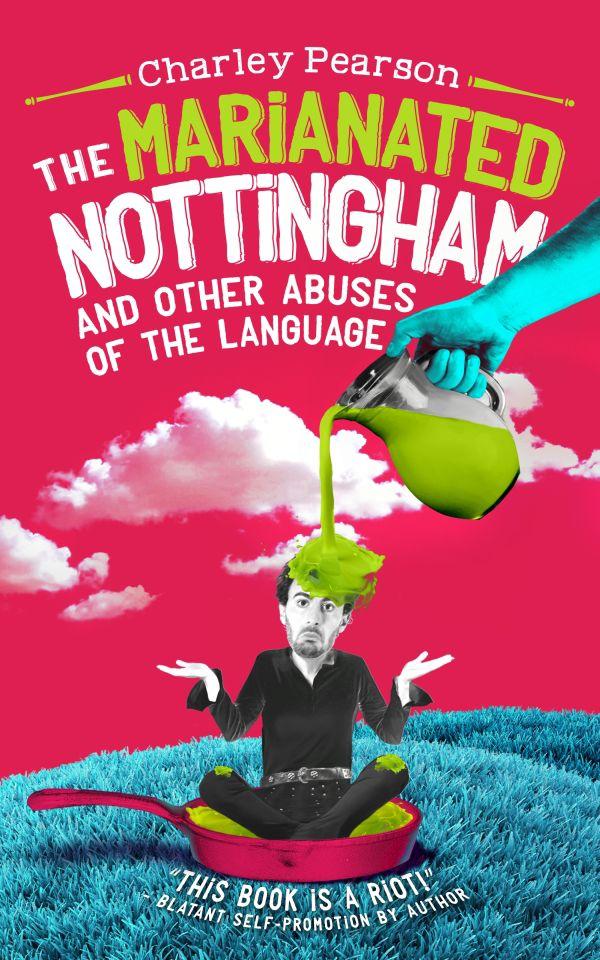 Pearson drafted this collection over a period of 40 years. He pulled it together and self-published it on April Fool's Day in 2016.
"Why I thought it was worth entering in the Killer Nashville contest is uncertain, but when I saw the competition consisted of best-selling authors, I despaired and conned my friends into voting for it as Reader's Choice, figuring that was the only chance I had," he said. 
When he didn't get Reader's Choice, Pearson said he relaxed and carried on with dessert.
"When they came to the Judges' Choice, and when they called my name as the winner of the Silver Falchion, I sat there in stunned shock, which is probably redundant," said Pearson. "I stumbled my way to the microphone while hundreds of people stared, uttered 'holy expletive deleted' and, I hope, a thank you, and meandered back to my seat.
"I may not be back on planet Earth yet," he added.
Pearson also has a medical thriller under contract with Fiery Seas Publishing, and will be appearing at the Haywood County Public Library's Homegrown Author Fair on Saturday Sept. 23 at First United Methodist Church in Waynesville.
"The Marianated Nottingham and Other Abuses of the Language" is available at Blue Ridge Books in Waynesville, City Lights in Sylva, and Malaprop's in Asheville.