We were looking for easy-to-maintain plants that could provide seasonal color to a fairly steep slope in part shade. A catalog arrived picturing several varieties of iris, something we'd never tried, and we placed an order. Here's what happened.
Iris is the name of the goddess of the rainbow in Greek mythology, and has been seen in frescos as old as the third century BCE. Over 200 different species exist, with varying heights and flower types.
Since we wanted to cover a larger area, we chose Dutch Iris bulbs, which sold for $.35 each compared to $6 to $15 each for bearded and other types.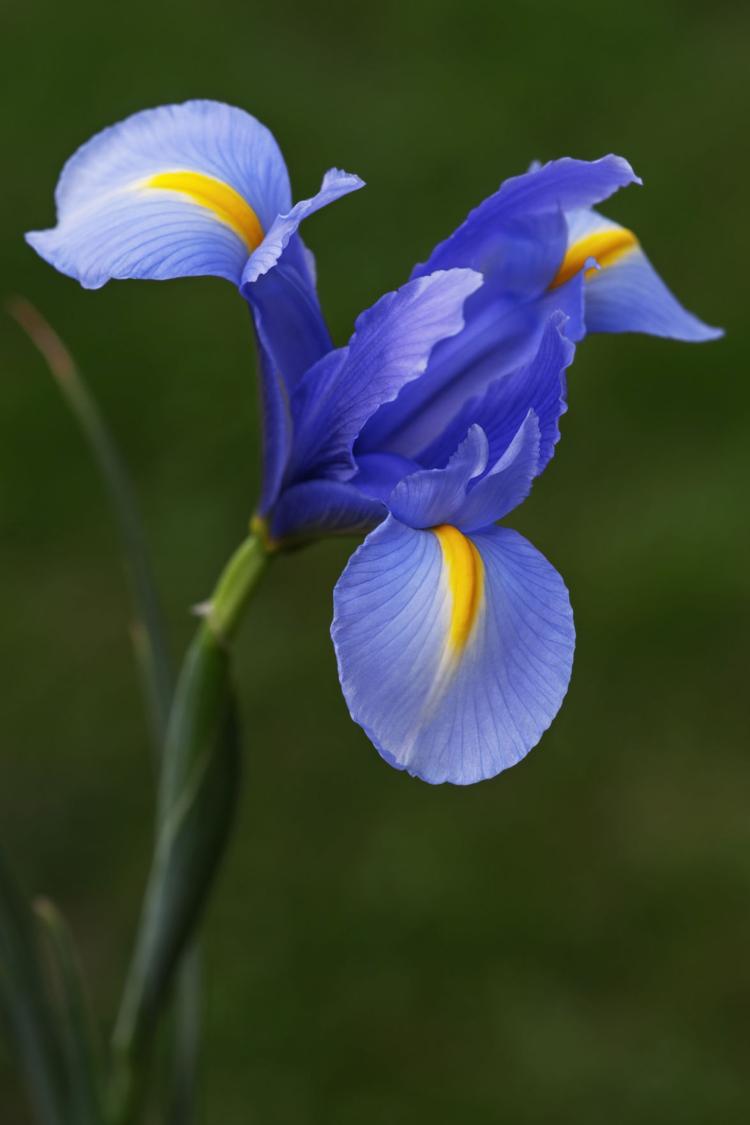 In September, we dug some organic matter into the soil, and then excavated the entire bed down to about 6 inches deep. A garden fork was used to break up the soil in the bottom of the bed, and a couple of handfuls of triple superphosphate (0-45-0) were tossed in (bone meal would also be good).
Eighty Dutch Iris bulbs were placed in the bed 4 to 6 inches apart, and the entire bed covered with the amended soil. The bed was roped off so that new sprouts would not be confused with winter weeds, and watered thoroughly.
We started to see new growth in February.
The flowers started the second half of April and were spectacular. We bought two individual varieties and a mixture, and they bloomed well into May.
The plants were never bothered by bugs or diseases. They were fed twice during the season with a balanced fertilizer (like 10-10-10). The plants were deadheaded after blooming. The foliage died back in early July.
Plant some Dutch Iris in your garden this fall.