Bill Studenc, chief communications officer and director of communications and public relations for Western Carolina University, will be stepping away from his duties this month after more than three decades of service on campus.
Studenc has tackled duties ranging from the mundane — writing press releases on topics such as rising student enrollment — to connecting university experts to media outlets to being the public face of the university in crisis situations.
Studenc' first post-college job was at The Mountaineer, where his responsibilities included covering city/county government and law enforcement/courts reporting.
He was also a photographer, designed and laid out papers and served as entertainment editor between 1984-1986 under the supervision of then-editor Clifton Metcalf.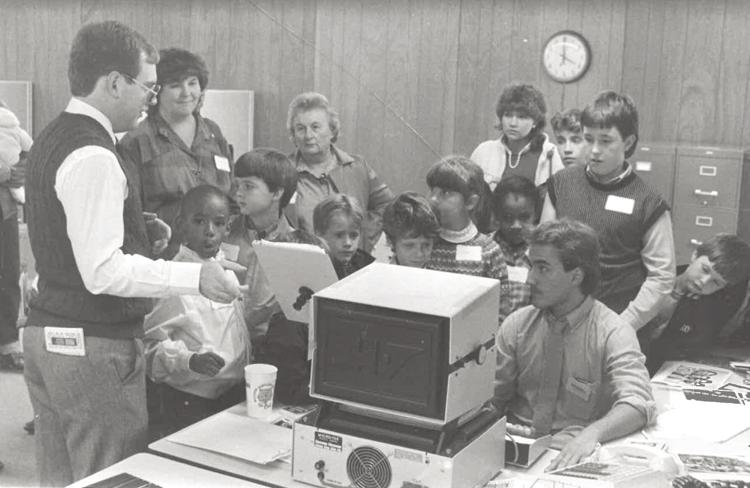 "I started at The Mountaineer in June 1983 and continued through November 1986, when I became editor of what was then part of The Mountaineer family of publications at the Marshall News-Record," Studenc said, noting he remained in that post until June 1988 when he started at WCU.
He was a weekly columnist for The Mountaineer from May 1991 until June 2004.
He also worked on the side for The Asheville Citizen-Times as a columnist and a sports correspondent covering primarily Tuscola and Pisgah high schools until 1992.
He's a longtime resident of Haywood County since starting his career at The Mountaineer and had joined the thousands making the trip over Balsam Gap to WCU through the years.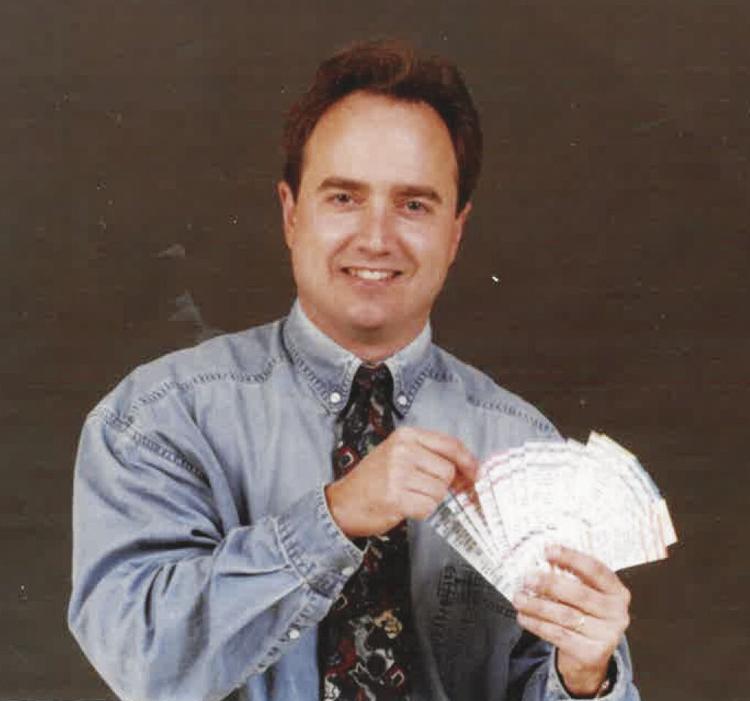 "Thinking back on my Mountaineer days, I still remember the day while covering a fatal traffic accident and an N.C. State Trooper (it might have been Fred Davis, but I am not certain) pointed to a large red smear on Interstate 40 in the Pigeon River Gorge," Studenc wrote. "He told me, 'See that, Bill? That person probably would have lived if he'd had just worn his seat belt.' That's when I started buckling up."
Here are portions of a Q&A between Sylva Herald Editor Jim Buchanan and Studenc.
Did you think you'd be at WCU this long?
When I leave my office for the final time in December, I will have worked at WCU for 32 1/2 years. It's kind of sobering to say that number of years out loud. It's funny … when I was in journalism school at the University of North Carolina at Chapel Hill as a resident of the rural Western North Carolina town of Black Mountain, I thought to myself, "I can't wait to graduate and get a reporting job in Charlotte, Atlanta or maybe even D.C. or New York." But my first job out of college was at the newspaper in Waynesville, another small town in rural WNC. Then I became editor of The News Record in Marshall, an even smaller WNC town. Now I work in Cullowhee, which isn't even a town. But looking back, I can't think of any better place on the face of the planet to live and work and to raise a family than Western North Carolina — although rising house prices and salaries that are not keeping pace are definitely becoming a factor.
What are some of the biggest changes you've witnessed during your tenure?
The biggest change I have witnessed over the years is the growth of the institution — and I mean growth across the board. Enrollment has increased dramatically and the university has built new facilities and renovated existing structures to help accommodate growth in the number of students. More important, though, is the growth of the university's reputation and the ever-rising strength of its academic programs.
What assignments have you tackled that you're particularly proud of?
I am proud of the evolution of the WCU magazine from a black-and-white tabloid alumni newsletter to a glossy, full-color magazine that has won several awards over the years from the Council for Advancement and Support of Education. That was a great team effort involving writers, editors, designers and photographers. I was proud of the way our team handled communications around the brain cancer diagnosis for former Chancellor David O. Belcher and our efforts to keep the campus and external community updated about his health, while also striving to provide him and wife Susan with the privacy they deserved as they battled with the disease. And I'm proud of the way that our office has built a reputation of being responsive to requests from the news media.
What was the hardest announcement you've ever had to make?
Sharing information about David Belcher's brain cancer diagnosis is probably the hardest announcement I've been involved with, along with announcing that the cancer had returned after it initially appeared that treatment had been successful and, of course, announcing his passing. There also have been announcements regarding leadership changes that have affected people that I not only considered colleagues, but also friends. Those were difficult assignments. And on a personal note, announcing that surging COVID-19 cases is forcing WCU to cancel in-person commencement ceremonies next week and pivot to virtual was tough because my daughter is among those on tap to participate.
How has your job changed over the years? Has the contraction of "traditional'' media made it more difficult?
The job has changed dramatically over the years. Early on during my time at WCU, TV stations from Upstate South Carolina had news offices located in Western North Carolina to cover the region, and the Asheville Citizen-Times had a regional bureau located in Waynesville that covered points west. But those bureaus have dried up, and smaller news holes and shrinking newsrooms have made it more difficult to get our news in front of the broader external audience. All of that said, I've often commented that WCU is both blessed and cursed by the lack of major news media in this region. If something really ugly or sensational happened, there was a good chance it would fly under the radar. On the other hand, when we had a great positive story to tell about WCU, we really had to jump up and down and stand on our heads to get media outlets to pay attention.
How has the rise of social media affected your job?
The rise of social media and the related importance that news media now place on breaking news on their websites has made our job more difficult. While we could once pretty much depend on the daily and weekly news cycles in trying to plan our work, news is now a 24/7 beast that must be fed.
Sticking with social media, is disinformation getting harder to fight?
Disinformation is much more difficult to fight because of the rise of social media. Once a story containing incorrect information gets out there and gets some legs underneath it, it can be extremely difficult to get folks to pay attention to the real facts. Specific to WCU, sometimes we find ourselves so busy playing a game of whack-a-mole and trying to deal with false information or half-truths on social media that we don't have the time to focus on the tasks that we really had planned to tackle that day.
Can you describe an unsung hero or two at WCU you wish the public knew more about?
I would characterize my two lunchtime walking partners – Phil Cauley, associate vice chancellor for undergraduate enrollment, and Keith Corzine, associate vice chancellor for campus services – as "unsung heroes." They've been at WCU longer than I have and have played critical roles in the growth of WCU. Vice Provost Carol Burton has been a calm and steady voice for the academic side of the institution, and I was so very glad to be able to recently announce that Chancellor Kelli Brown had appointed Interim Provost Richard Starnes to the role of provost on a permanent basis, as he has helped guide WCU through the choppy waters of a pandemic. Now that I think about it, Phil, Keith, Carol and Richard have one big thing I common – they all are alumni of WCU who bleed purple and gold. And finally, the hard-working crew that has kept WCU's ancient steam plant operational through a combination of duct tape, bailing wire, hard work and a little bit of good luck for several years – they are definitely unsung heroes.
Any parting words?
I have spent most my career working at WCU. Heck, I've worked here for more than half of my entire life. WCU has become part of who I am, part of my personal identity. This place has provided an education to my wife and daughter, and to several in-laws and nieces. It has provided employment opportunities and internships to my daughter and son and, earlier in her career, to my wife. Although I am a graduate of UNC-Chapel Hill — and I would not trade my experiences there for anything — I have come to believe that I might have been better suited for a place like WCU. As a first-generation college student, I think I would have benefited from the smaller class sizes and close faculty-student relationships offered at WCU.