FLAT ROCK — During his upbringing in the urban sprawl of Brooklyn, David Weintraub developed a love of Jacques Cousteau's underwater photography. One of Weintraub's favorite quotes from Cousteau is "we only protect what we love."
With that in mind, the seasoned documentarian — who now lives in Western North Carolina — set out to make "Guardians of Our Troubled Waters," a deep-dive into the historic and contemporary problems encountered by waterways in Florida, Tennessee and North Carolina — including the nearby French Broad and Pigeon rivers.
Far from being a doom-and-gloom environmental film, however, Weintraub fashioned "Guardians" to focus on the positive strides made in conservation throughout the decades. He spotlights specific visionaries who were instrumental in spreading the gospel of environmentalism in the face of industrialism, not the least of whom are larger-than-life figures Wilma Dykeman and Marjory Stoneman Douglas.
The film made its world premiere at Blue Ridge Community College Thursday night in front of a near-sellout crowd at Thomas Auditorium. There were also showings on Saturday and Sunday nights, at the North Carolina Arboretum (Asheville) and White Horse (Black Mountain), respectively.
"I didn't pull any punches, but I also didn't make it such a sad story that there wasn't any room for hope," said Weintraub, who spent approximately two years making the film. "There are a lot of examples of people working toward positive solutions — so many, in fact, that the film was seven hours long to begin with."
"But I had to cut it down to a reasonable length, so people could go back home and have a life," he added.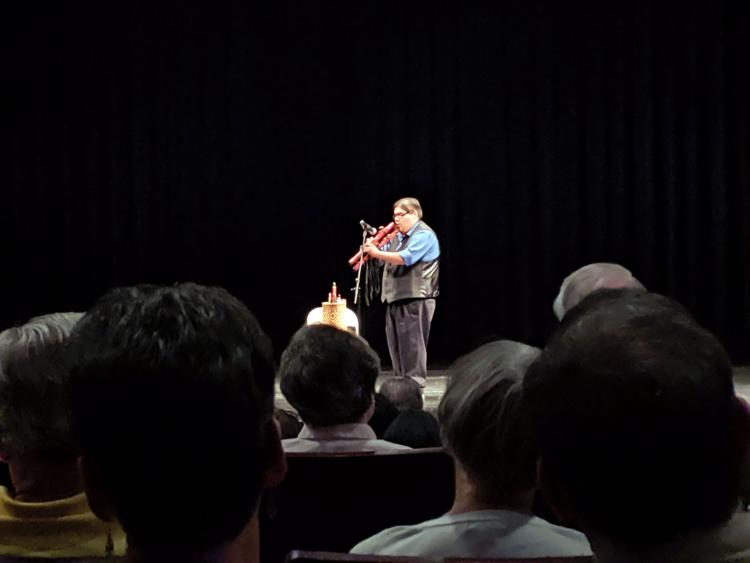 The main thrust of "Guardians," which features cameo appearances by Haywood Waterways Executive Director Eric Romaniszyn and founding member Bill Eaker, is that the fate of the environment ultimately rests in the hands of everyday people. At the conclusion of the film, Weintraub emphasized that point with a clear metaphor.
"Through the years, the pendulum has swung toward stewardship, then away, then back again," he said. "And what I began to understand as I made this film is that you and I are the pendulum, not an outside force we have no control over. We can write letters to the editor. We can nudge our politicians...we can stand up for better environmental standards."
"We can be the pendulum that nature needs us to be," he added. "We can be the eyes and ears of our rivers and streams."
One of the most captivating scenes from the film features Canton's paper mill. During the 20th century — particularly in the 1980s — Champion, which owned the mill at the time, blatantly disregarded environmental standards (i.e. by releasing toxins, en masse, directly into the Pigeon River), causing the water to turn brown and reek of sewage.
The problem transcended aesthetics, however.
Within the mill's discharge was carcinogenic dioxin — an ingredient in Agent Orange — which killed fish, cows and even people. In Hartford, Tennessee (a river town located five miles across the North Carolina border) cancer deaths began increasing at such an alarming rate that the locale earned the nickname "Widowville." The epidemic became so grave that a cancer wall was erected to honor the victims, ala the Vietnam Veterans Memorial in Washington, D.C.
But as the film points out, grassroots initiatives — including tireless work by the Dead River Council, which put up billboards denouncing Champion — eventually mobilized the EPA to pressure Champion into cleaning up its act. In one of the film's most poignant and hilarious moments, the charismatic Dykeman dared a spokesperson from Champion to drink a cup of brown river water after he claimed it contained no dangerous chemicals.
He declined.
To this day, the problem isn't entirely solved. But the situation is much improved, as evidenced by shots in the film of modern-day kayakers floating in the Pigeon River downstream of the mill — a seemingly routine act of recreation that would have been unthinkable until recently.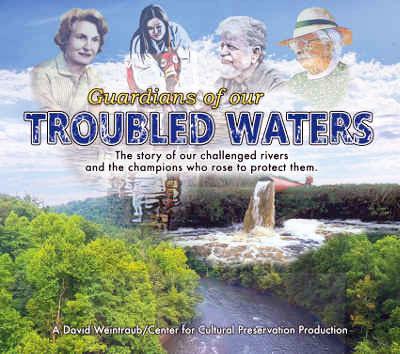 "So how clean are our rivers?" Weintraub rhetorically asked the crowd after the film's conclusion. "They're certainly a whole lot better than they were when we had canneries and paper mills and straight piping from plants and houses. It's not smelly, it's not dead. But we still seem to have an industrial mindset of 'how can we use it?' instead of 'how can we appreciate our waterways for their intrinsic value?'"
The film, which Weintraub plans to have on PBS by 2021, highlighted important figures throughout history who have deeply understood the importance of healthy waterways — including Native Americans, Dykeman and Douglas, all of whom are prominently featured.
What Weintraub learned most from the late Dykeman and Douglas is that it's not always blunt force that inspires change. In particular, he admires the way each deployed charisma and nuance to motivate folks from all walks of life to reconsider the importance of conservation, as opposed to "beating them over the head with facts, figures and fear," as he put it.
"I can't do one-tenth of what Wilma or Marjory did," he said. "But I was hoping to get maybe an ounce of that [in this film]. My motto while making it was WWWD — 'What would Wilma do?"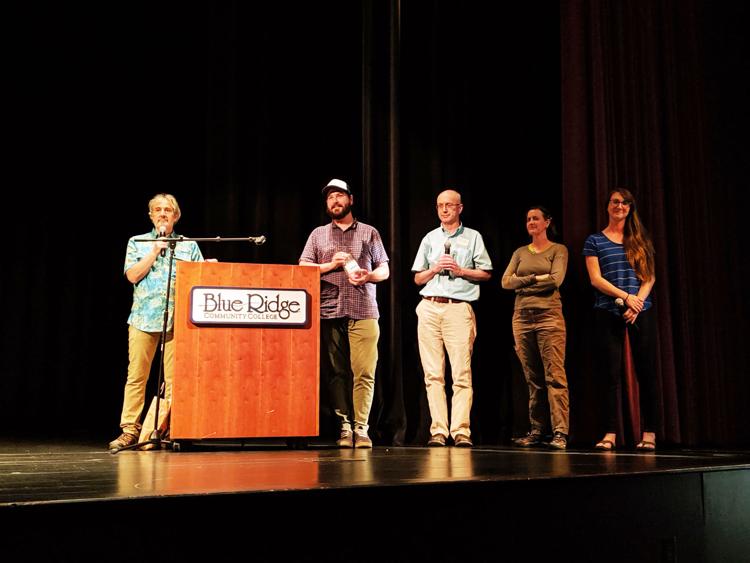 Weintraub, who has made approximately 30 films in his career, expects "Guardians" to screen in dozens of locations throughout Western North Carolina, East Tennessee, South Florida and perhaps elsewhere in the coming years.
When asked if there's a common thread throughout his body of work, he had this to say:
"There's usually a connection between culture, history and nature," he said. "I find myself at the crossroads of cultural preservation and protecting our natural inheritance. Those are the things that have resonated most in my life."