CANTON — When Grateful Table opened in Canton last month, it was a game changer for downtown in several respects.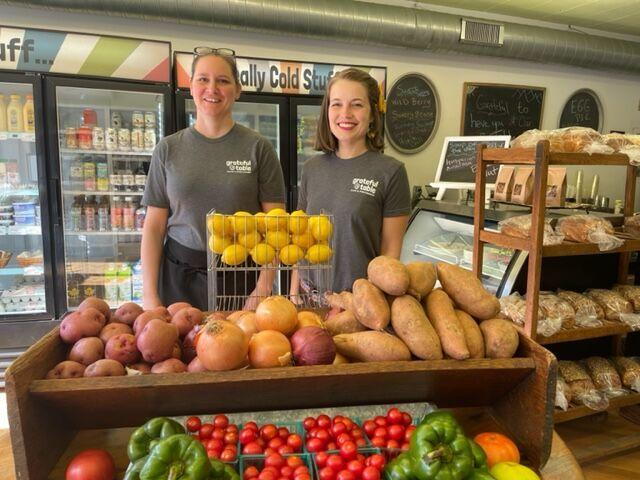 The business started by Jeanne Forrest is a grocery store/restaurant that offers local and regional food items, as well as home-baked items and meals that are made with as many local food products as possible.
In addition to the local foods, Grateful Table is the only downtown business to offer breakfast from 7-10:45 a.m. Monday-Friday and 8-10:45 a.m. Saturday. A new all-day brunch, 9 a.m.-3 p.m., is launching Sunday, May 8, just in time for Mother's Day.
Lunch is served from 11 a.m.-3 p.m. Monday-Saturday. Take-out meals are available from 5 to 7 p.m. Tuesday, Wednesday and Thursday.
Forrest totally renovated the spaces at 473 and 477 Main Street, addresses in between Papertown Coffee and Middle Path Nutrition and Wellness.
The result is a bright and spacious commercial kitchen, a retail area offering items not regularly found in other local grocery stores and a colorful restaurant area where diners can enjoy views inside and out.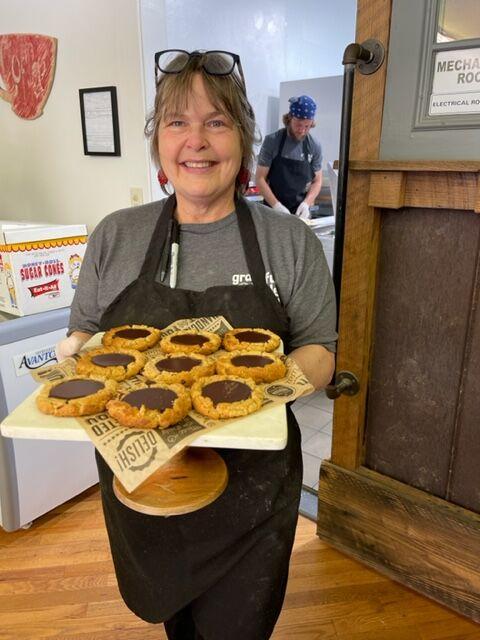 A wide variety of baked goods, including bread, sweet and savory scones, coffee cake, a daily pie and cake, cupcakes, cookies and more are made fresh daily.
Customers from Canton and beyond are thrilled with the newest Main Street business.
Diners Heather Giusti and Kelley Worth are already regulars, drawn to the space by its "coziness" and great food.
"It's exciting to have a place to sit down in a relaxing atmosphere where there's a great selection of food," Worth said. "Jeanne really cares about Canton and this is done with integrity.
Guisti raved about the pimento cheese grits and the chocolate raisin bread.
"I didn't like grits until I tasted Jeanne's," Worth added.
Canton residents and sisters Margaret Holcombe and Jo Ann Wells tried the new restaurant the first week it opened with Holcombe sampling the standard scrambled eggs and grits and Wells ordering the "Bowled Over," a dish with a grits base, topped with black beans, cheddar cheese, house-made salsa, avocado, sour cream and two fresh eggs. Meat is optional.
Both said they would definitely return and recommend the restaurant to others.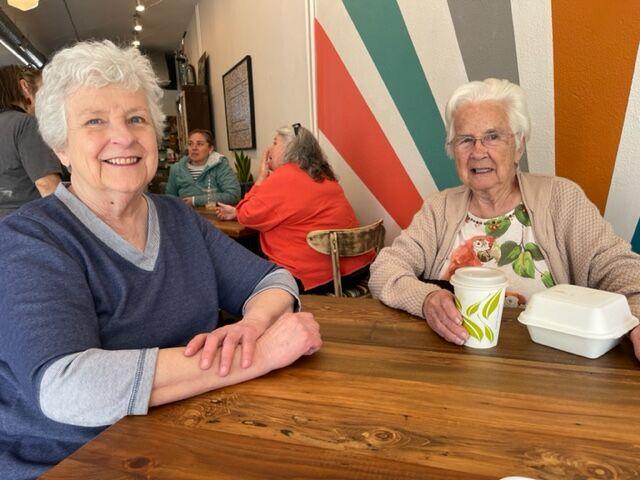 Grateful Table offers many popular food items Canton residents often traveled elsewhere to purchase — Amish butter, Lusty Monk mustards, speciality coffees, and even locally made craft and jewelry items not regularly available in stores.
One unique item that is brought in from Virginia is flavored milk in glass bottles — orange, strawberry and chocolate.
A website is in the works. To place an order for a take-out meal, walk in or call 828-276-2840.