When the pandemic hit Haywood County last year, several locally owned restaurants started thinking about the food-insecure children who would not be attending school and receiving free breakfasts and lunches.
Even as the pandemic took a toll on these businesses and owners were only allowed to offer to-go services, the restaurants offered free meals to children to help out the families in need.
Among the restaurants were Black bear Café in Canton, Clyde's Restaurant in Waynesville, Kornerstone Kafe in Waynesville and Fuego Food Truck.
Fortunately in early March, Haywood County Schools sprung into action and began offering a drive-by pickup for free breakfast and lunch to all students in Haywood County for free at all of the elementary schools.
When the schools had free food offerings, Black Bear Café stopped proviiding the free meals for children. However, other restaurants maintained the option.
Kornerstone Kafe owners Michelle Kirkendall and Kim Owens continue to welcome children to come eat for free — or even take it to-go — from a limited free kids menu.
Kirkendall is also a foster parent, and knows that many children are food insecure.
"I know there are a lot of kids who go hungry, especially when they don't go to school," Kirkendall said. "When COVID hit and everyone was out of school, that means lots of kids going without meals."
In the early stages of the pandemic, Kirkendall said the restaurant sent out a lot of free meals to children from its limited free menu.
"When it first hit, we sent out quite a bit of kids meals — about 40 or 50 free meals every day," she said. "Most of them would call it in and take it to-go. As of now, there are not many asking for the free kids menu."
Kirkendall said business had remained fair, with a slow decline when the state required all restaurants to offer to-go options only. But Kirkendall said she understood the importance of helping children and families during this hard time.
"You see a lot of kids go without a lot, so to be able to see a smile on a kid's face —when they can eat something different or getting something they normally wouldn't get — it's a great feeling," Kirkendall said.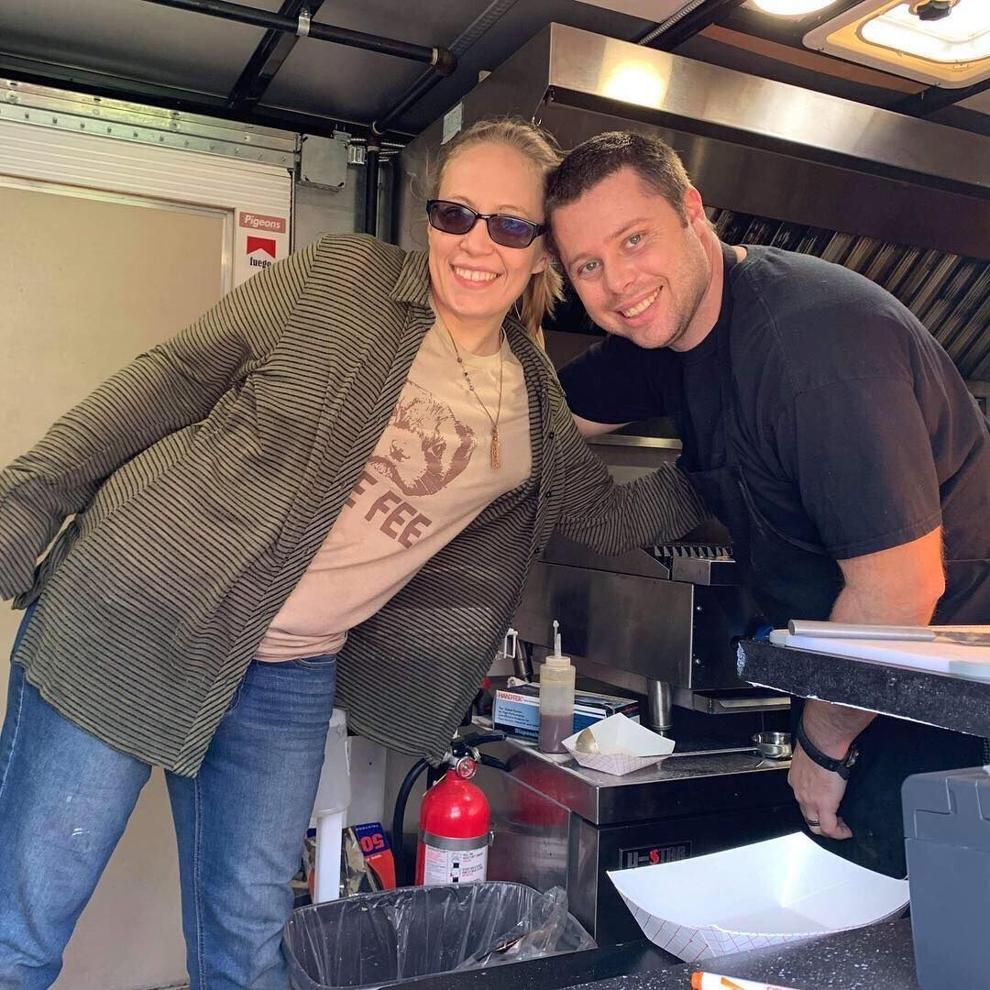 Fuego Food Truck has the same goal in mind – help feed food-insecure children and support struggling families. They offer a free cheese quesadilla and fries
Leah Fowler said she and her husband, David, decided to offer free meals to families since their business was thriving during a time when many businesses were struggling.
"It's hard enough as it is being a parent with kids, and we were one of the fortunate ones to be able to continue to work and feed our kids. (So), we wanted to help out those who weren't able to," Fowler said.
As the pandemic has continued, business has increased for Fuego.
"We are more of a takeout situation so a lot of people are more comfortable coming here," Fowler said.
Fowler added that there have been a handful of people who've stopped by to ask for the free meals, but wants the community to know that Fuego is always offering it.
"I offer it to some hungry adults who come by," Fowler said. "We try to help our community when we can. We sometimes have people who will be sitting on the side of the road with no food — or some who are digging through trash and we will offer them a hot meal. We need to take care of each other. It's hard on everybody right now.
"We give people bottles of water, too, and just tell them, 'you need a hot meal — you're human, you deserve a hot meal,'" Fowler said.