Give a customer a good meal and they'll eat for a day. Demonstrate your sincere appreciation for your customers through selfless acts of service and a generous community spirit, and you'll have a loyal and devoted fan base. Nowhere is this more apparent than at J-RO's Burgers and Subs in Canton.
I sat with owners Robert Kuhhirte (pronounced 'coo-hurt') and Randy O'Quinn on a Sunday afternoon after the lunch rush and took in the vibe. "Sweet Home Alabama" played over the speakers; antiques from Sutton and Sons decorated the walls; exposed brick; original copper ceiling tiles painted black; solid wooden tables and chairs; plenty of natural lighting from the spacious front windows – I got that "comfortable yet rustic" look O'Quinn was going for.
J-RO's – named for O'Quinn's late father, James Randolph O'Quinn – opened at 90 Main Street a little over a year ago in the building once occupied by Dick Shulman's Dress Shop, which was the place to buy a dress in Haywood County during the 1980s.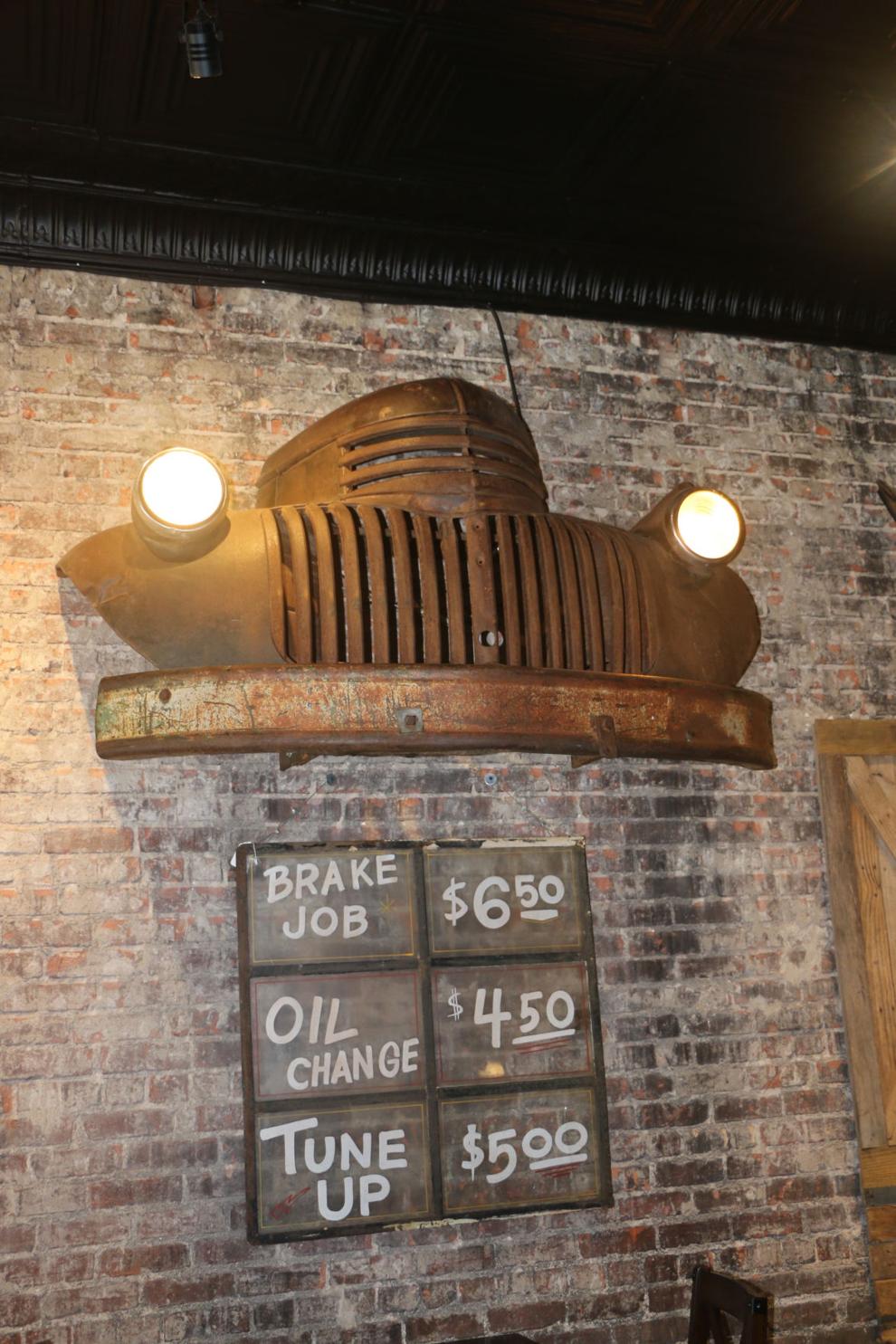 "We really see the huge potential in Canton," said Kuhhirte. "Any business can make it here. People don't need to go to Asheville to go out to eat."
And, indeed, the Canton community has embraced them. Kuhhirte and O'Quinn said that their customer base is mostly locals, people they've come to know by name. In fact, as we chatted in the middle of the restaurant, both men would occasionally stop and point out something on the walls that one of their customers had given them.
"This was taken by a customer named Rolland," said O'Quinn, pointing to a framed photo of a lake surrounded by trees hanging above the spot where the man sits each week. Rolland, he explained, is an elderly gentleman who retired from the paper mill and dabbles in photography.
"He comes in three times a week," O'Quinn said, chuckling. "Gets either a burger, a barbecue, or a grilled cheese."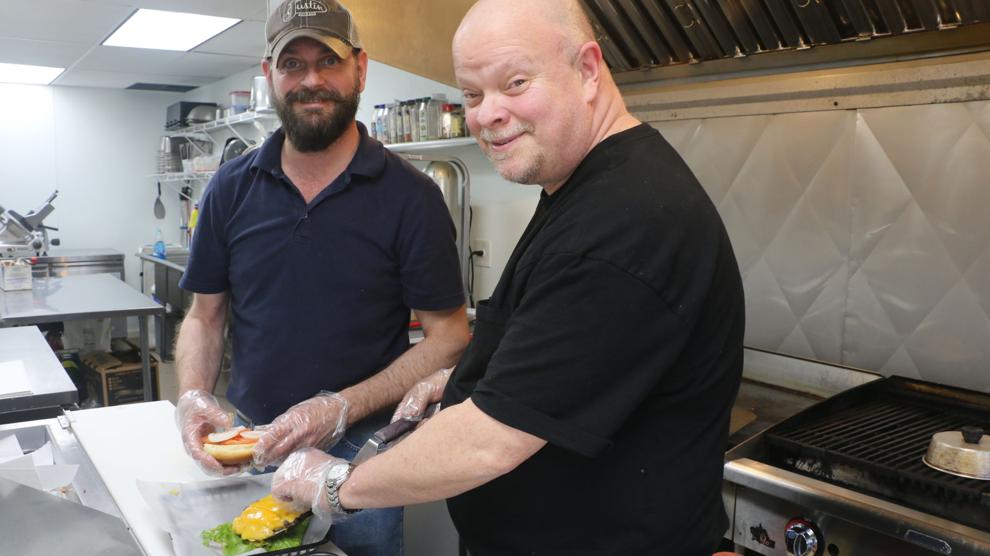 Both Kuhhirte and O'Quinn spoke fondly about some of their regular customers – like Mr. Davis of Davis Home Furniture, who comes in at least three times a week; or the woman whom they affectionately call "the Bird" because of her unique laugh; of the workers from the paper mill; and Jan from Jan's Blossom Shop who comes in all the time for refills of ice.
"She brings us flowers," said Kuhhirte. "On Valentine's Day, she brought red, white, and pink carnations for all of our tables."
But my favorite story is the one about a regular customer who recruited Kuhhirte and O'Quinn for a mission of love. Wanting to pull out all the stops to propose to his girlfriend, the customer asked if they'd prepare and serve a fancy meal. So after the restaurant closed for the night, they prepared a table with a white table cloth; laid it with fine china they'd each brought from their homes; and cooked a fine meal of filet mignon and prime rib.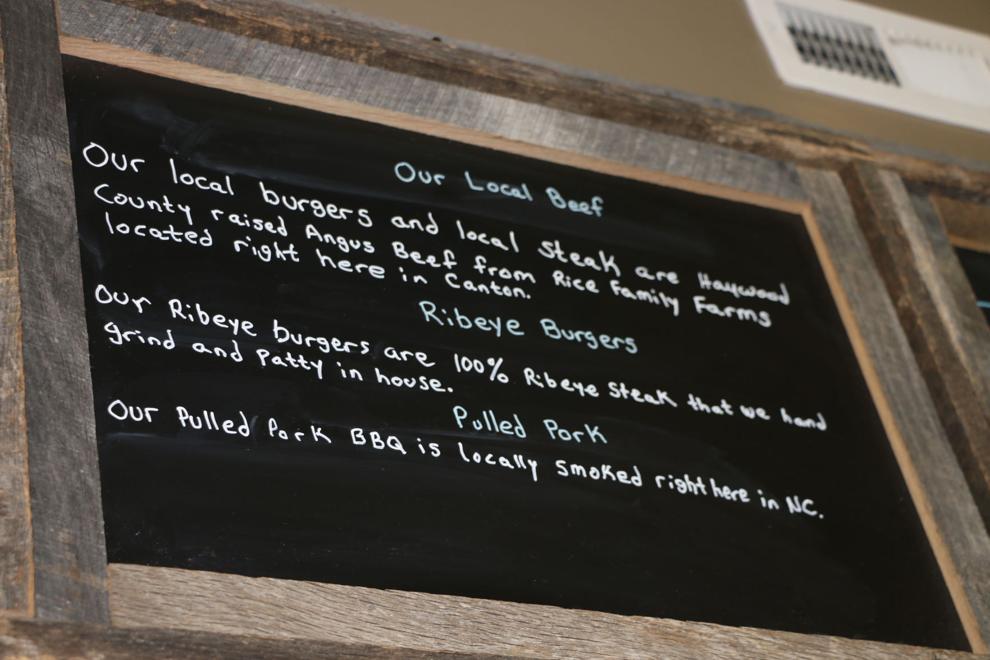 Kuhhirte and O'Quinn own the wildly popular Smoky Mountain Sub Shop off of Main Street in Waynesville, which Kuhhirte opened in 1993. It was originally located on the corner of Branner Avenue and Depot Street, across from what was then Walker Service station. He moved the shop to its current location on Miller Street in 2001 after a bank bought his parking lot and wouldn't allow his customers to park there.
The move to Main Street was a good one, Kuhhirte said. Business was booming, and in 2007, he sold the shop to two employees and moved his life in a different direction. In 2013, he got word that the business was doing badly and on the verge of closing. So he recruited O'Quinn, his good friend since 1972, and bought back the shop.
The first thing they had to do was win back their customer base.
"The customers that I had had for years got disenchanted for some reason," said Kuhhirte. "And it just so happened to be the 20-year anniversary [of the sub shop]. So we did a 20th birthday celebration for the whole month and offered 10 subs for their original price 20 years ago. So a foot-long sub was $1.49."
The offer was too enticing to pass up and the customers started coming back. And they kept coming back. When the opportunity came to expand the business to Canton, they jumped. Business is good; they just expanded their hours and recently bought the property next door with the plan to create a beer garden in the future. 
"Canton is a little more down home for me. Waynesville is so touristy," said O'Quinn, who is originally from the coast of South Carolina. "This place feels more like home to me than South Carolina. Down on the coast it was touristy. Canton gives me that homey feeling."
Let's eat
The menu is diverse. You can get any variety of subs, wraps, and burgers at J-RO's, from a grilled cheese bacon cheeseburger – which is a bacon cheeseburger between two grilled cheese sandwiches instead of buns – to a classic Italian cold cut sub or a pulled pork barbecue sandwich.
And you absolutely can't forget to check the monthly specials; March's specials include a fried green tomato pimento BLT, a Gruyere bacon cheeseburger, and one of my personal favorites, a chicken fajita wrap. I also firmly believe they serve the best veggie burger in Haywood County. Get it on a pretzel bun and thank me later.
Visit https://www.jrosburgers.com/ for more information.