Fifth graders across Haywood County put their spelling abilities to the test at the annual Kiwanis Fifth Grade Spelling Bee held on Nov 8, after competing in their classrooms and making it through the third round of spelling at this event.
The 2018 Kiwanis fifth grade Spelling Bee winning team from Ms. Faith Newell's class at North Canton Elementary will be carrying a banner in the Waynesville Christmas Parade.
After correctly spelling 31 words, Ms. Newell's team spelled the final word "surveillance" correctly.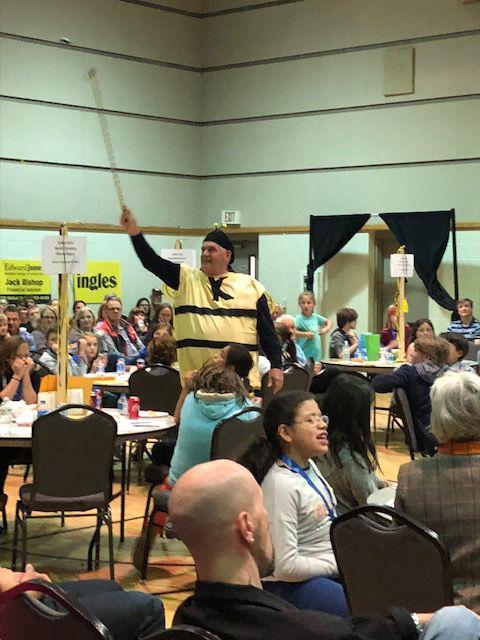 A "standing room only" crowd of family members and teachers rooted for their favorite fifth grade Spelling Bee teams at First United Methodist Church.
"This is one our club's favorite service projects for the children of this community", said Kiwanis President, George Kenney. "The North Canton Elementary team was awarded the competition traveling trophy, individual bobble head trophies, $150 for classroom education purposes and an ice cream party in addition to the recognition in the parade".
President Kenney expressed appreciation for the teachers who do a great job preparing and supporting their students and stated, "These students take this competition seriously, as indicated by the shedding some tears of disappointment by a few of the competitors."
Todd Barbee, Principal of Waynesville Middle School, has become quite the spelling word pronouncer for this event and expressed his admiration for the competitors, and especially acknowledged the competence of the winning team as well as the Jonathan Valley Elementary School team, who came in a very close second.
The Waynesville Kiwanis Clubs holds meetings at 11:30 a.m., every Tuesday, at the Laurel Ridge Country Club. Prospective members are always welcome.
For more information, call Ann Kline at 828-734-4310.