Help improve Haywood County's streams by picking up trash from 9 - 10:30 a.m. on Saturday, Aug. 8. Everyone will be meet in the far end of the PetSmart parking lot at 321 Town Center Loop in Waynesville.
Trash makes its way into local streams by storm drains, wind and careless people. Much of the trash, particularly plastics, can take hundreds of years to decompose. Besides being ugly, trash is bad for wildlife and can clog storm drains, which can cause localized street flooding.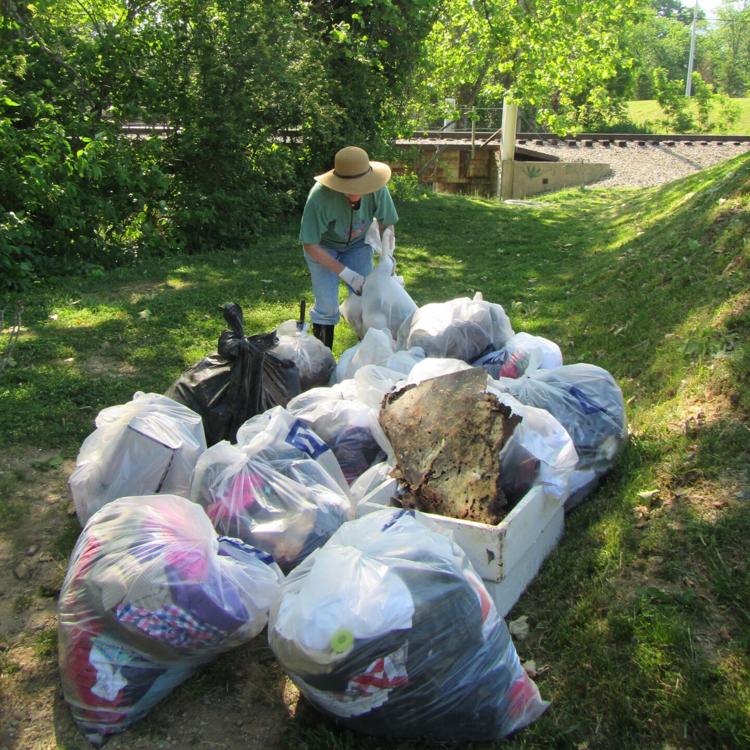 The cleanup will take place along the stream bank of Allens Creek and railroad tracks. Haywood Waterways will provide gloves, trash bags, pick-up sticks and refreshments. Please wear close-toed shoes and long pants. Plan on getting a little wet and muddy. Don't forget a change of clothes and towel.
Please RSVP by Friday, Aug. 7 to Christine O'Brien at christine.haywoodwaterways@gmail.com or 828-476-4667, ext. 11.