Do not — I repeat — Do not put me in water. I will fight you. I don't need to be cleaned. I can do it myself. You know that barbed, sticky tongue I have? Yeah, that will clean my fur coat just fine.
You do not need to put me in the small ocean and spray me with the raining metal stick. My glorious fur coat will get sopping wet and heavy. I'll no longer be agile and swift — not to mention my fat kitty pouch will be fully exposed for all to see.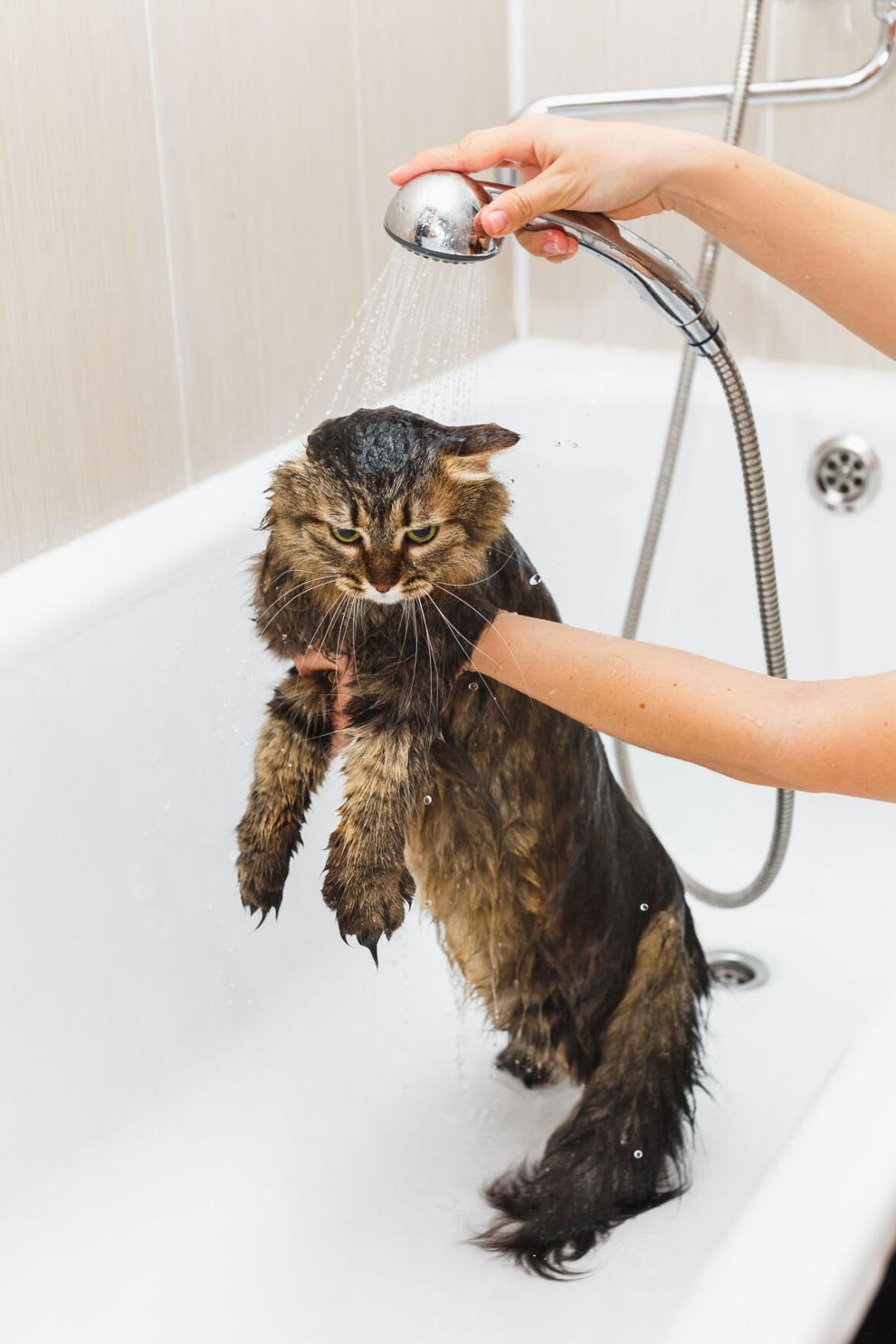 No, I don't need to be wet. I like dry things. Soft blankets, cool hard floors and sitting on your squishy lap. No, I don't need to be soaked — ever.
Not to mention the smell. You know we cats have a robust sense of smell right? (200 million odor sensors in our noses). Well, that water you put us in — yeah, it smells weird. It's all chemical-y and I don't want it on my glorious fur coat.
I just cleaned that thing and now you want to put me in stinky wet stuff? I don't think so! I like the way it tastes, but just keep it away from my body — K, thanks!
I'm a strong independent feline and I don't need you to submerge me in anything wet — I am in control, remember? This is my house and I do what I want. So, keep your giant puddle of smelly water to yourself. I don't want to get in it. Ever!